— -- Noor Mateen, the 30-year-old wife of Orlando nightclub shooter Omar Mateen, is being considered for possible criminal charges, officials say. A law enforcement official told ABC News that she may have known something about the incident in advance but claims she tried to talk him out of the assault.
News of the potential involvement of Mateen's wife comes just moments after doctors at Orlando Health, a hospital where first responders brought victims of the shooting, warned that the death toll may rise.
Noor Mateen was with her husband when he recently bought ammunition and a holster, sources familiar with the investigation told ABC News. The couple had recently gone to the Disney World area together, though authorities are unclear if it was a family trip or if Mateen was there to case a possible target location, the sources said.
Mateen's wife was not initially forthcoming with investigators, authorities said, but she began to cooperate and answer investigators' questions after she was shown closed-circuit TV footage showing her with her husband at various locations in Orlando, among other things, according to two officials briefed on the probe. Investigators are trying to determine whether they were scouting possible target attacks, the officials said.
After Noor Mateen began to answer questions, agents administered a polygraph test to determine whether she was telling the truth.
The couple were married for about three and a half years, Mateen's father, Seddique Mateen, told ABC News. He said he has no idea if she were involved in the attack.
No final decision has been made whether to charge Noor Mateen, according to the sources.
After the initial shooting, Mateen not only called 9-1-1 while still inside the Pulse but placed another call to someone he knew, authorities said.
Mateen was one of multiple contracted security guards who rotated through the St. Lucie County Courthouse as part of a contract with G4S Secure Solutions USA Inc., St. Lucie County Sheriff Ken J. Mascara said.
The St. Lucie County Sheriff's Office was made aware of "inflammatory comments" made by Mateen in 2013, and a courthouse supervisor requested that Mateen be transferred out of the courthouse rotation permanently, Mascara said. Police then removed Mateen from courthouse security duty and informed federal authorities, at which time the FBI began its investigation into him that was later deemed inconclusive, Mascara said.
A press conference was held this morning at the hospital to provide updates about the status of survivors of the attack. Dr. Michael Cheatham said that of the 44 patients who were brought to his hospital, 27 were still being treated. Of those 27, six patients were "critically ill."
Cheatham said that he would be surprised if the death toll did not rise.
Angel Colon, a survivor of the attack, recounted the story of his ordeal at the club, and expressed his gratitude to the doctors at the hospital. The young man wiped back tears from his eyes as he described being shot in the leg, and collapsing on the ground, where he was trampled by fleeing clubgoers. Colon also expressed gratitude to a police officer who dragged him out of the club. Colon said that the floor of Pulse was littered with broken glass, and that he could sense that his body was wet with blood.
"If it wasn't for you guys, I wouldn't be here," Colon said to the staff of the hospital, his voice shaking with emotion. "I will love you guys forever."
Doctors who were called to the scene in the wake of the massacre described the trauma center at Orlando Health as resembling a "war scene" and described the Herculean effort that was required of staff in order to meet the demands created by the bloodshed.
Mateen, the killer, was said to be a regular at Pulse and other gay clubs in Florida, according to witnesses. Estella Peterkin, head of security at Pulse, told ABC News she had to kick him out for bad behavior on multiple occasions.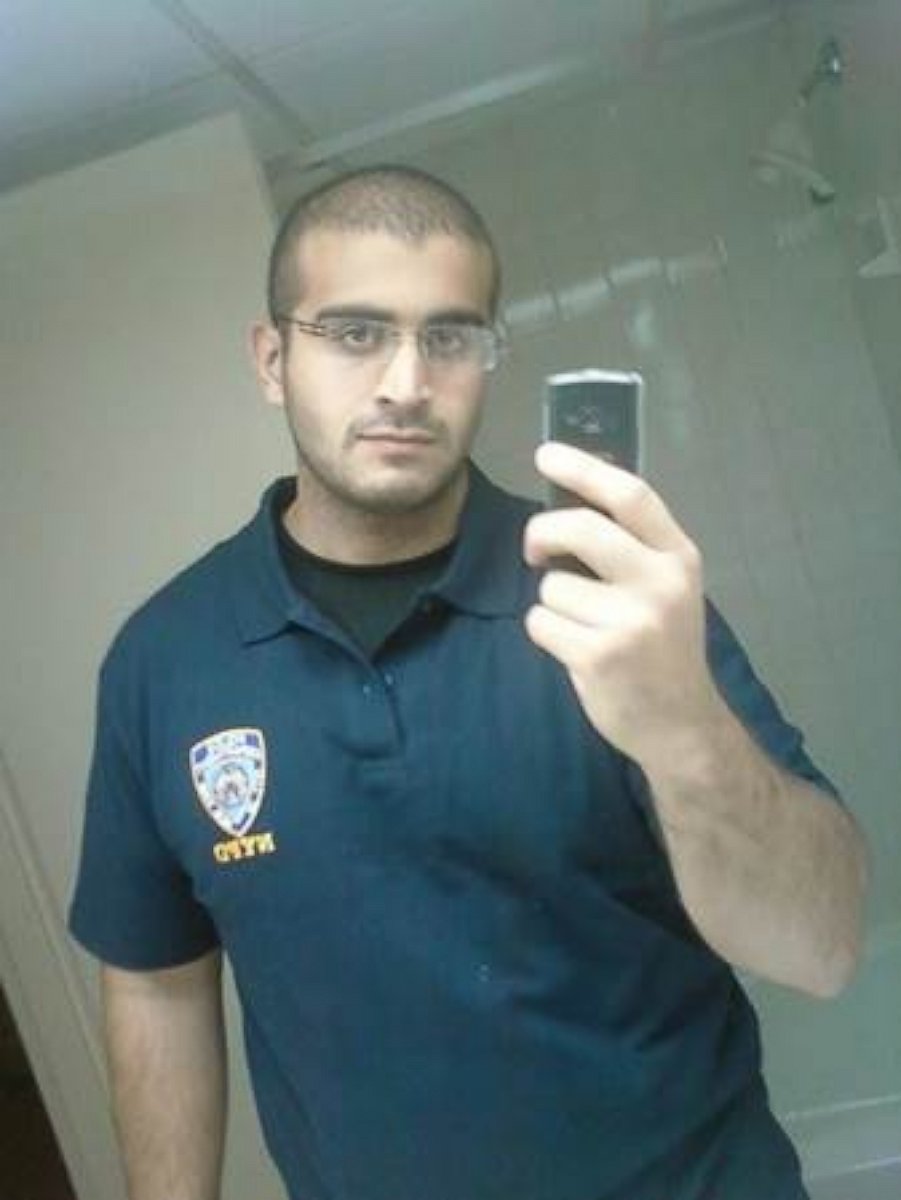 The shooting unfolded over the course of three hours early Sunday morning when Mateen approached the Pulse nightclub armed with a .223 caliber AR-type rifle and a Glock handgun. After engaging in gunfire with an officer stationed outside the club, he entered and sprayed the venue with bullets. Fifty people are dead, including the gunman, and 53 others were injured in the attack.
Mateen, of St. Lucie County, Florida, was an American citizen with Afghan parents. Mateen's ex-wife told ABC News that he was a "sick person" and was abusive to her in their marriage.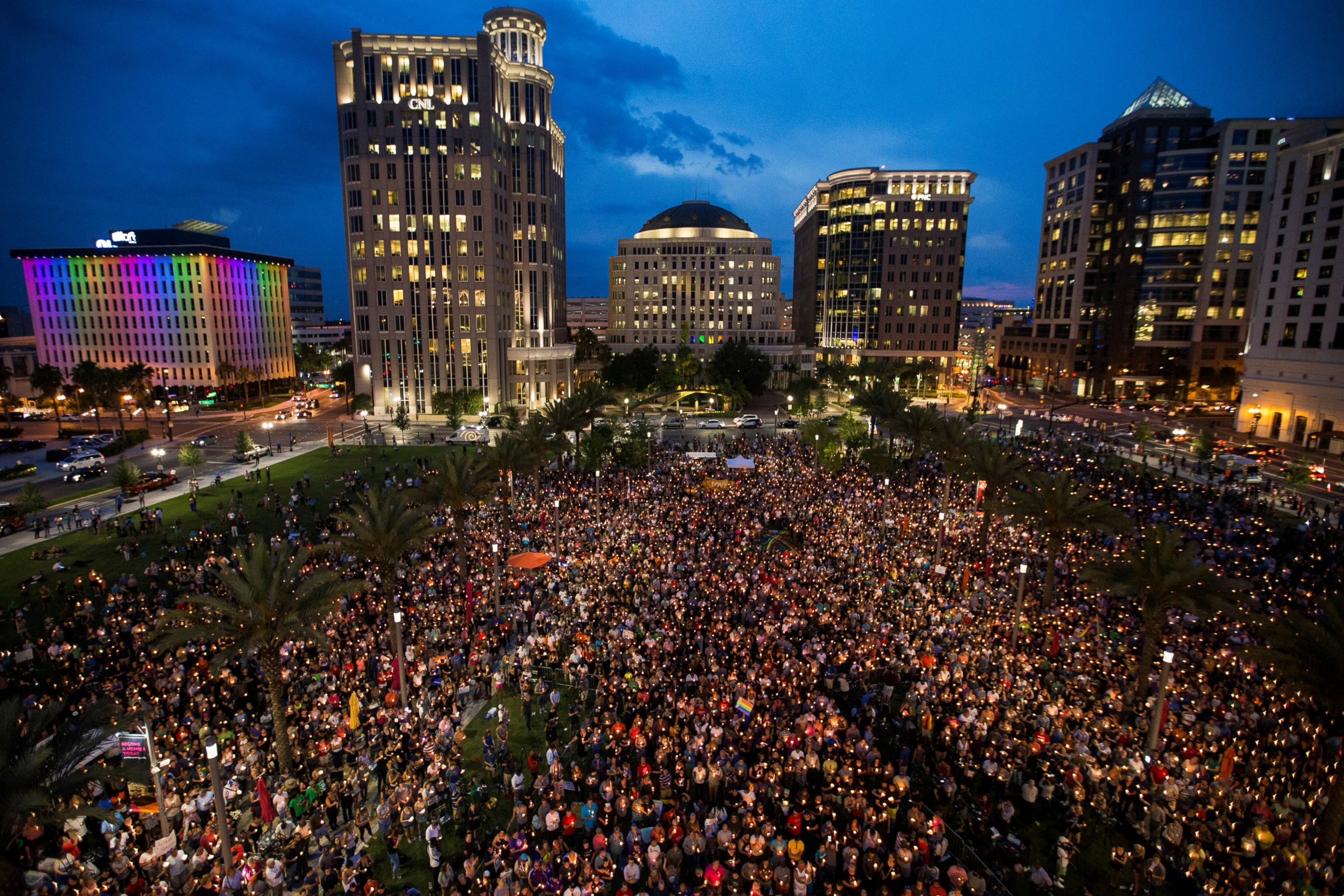 Many Florida Muslims have responded to the Pulse shooting with condemnation.
President Obama addressed the Orlando attack today in a speech, saying a unified America will defeat the threat of ISIS.
Our diversity and our respect for each other," Obama said, pausing for emphasis. "That's what makes this country great."
The FBI told reporters Monday that Mateen spoke with police three different times from the club during the attack, which started at about 2:30 a.m. on Sunday. He called and hung up, called again and spoke with a dispatcher. The dispatcher then returned his call, according to the FBI.
Mateen was "cool and calm" during their conversations, according to police, and didn't make any demands. Survivors of the attack, however, said they heard Mateen say he wanted America to "stop bombing ISIS in Syria".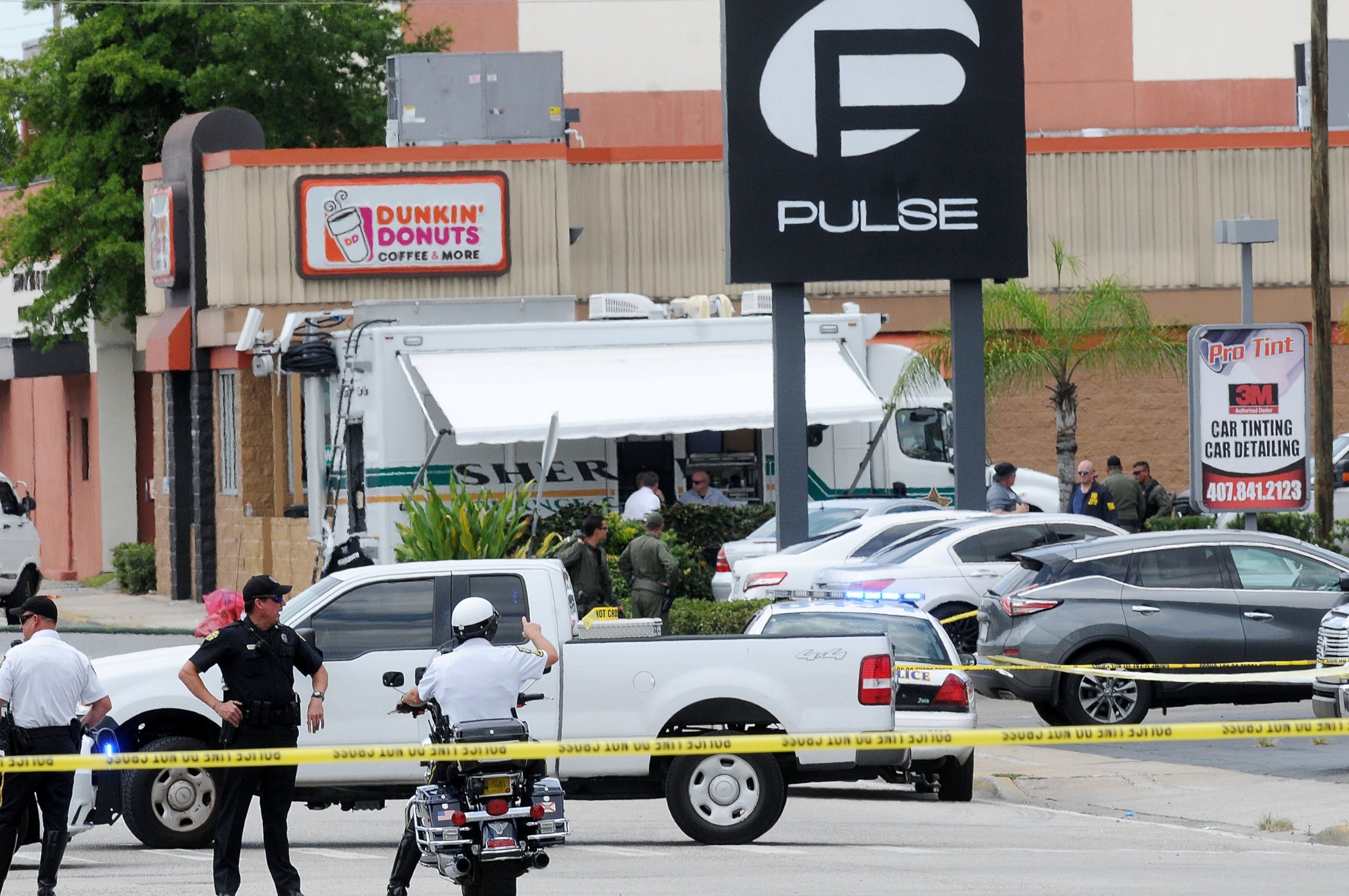 In his phone exchange with police, Mateen pledged allegiance to the terror group ISIS and referenced the 2013 Boston Marathon bombers, Tamerlan and Dzhokhar Tsarnaev, officials said. He also referenced U.S. suicide bomber Moner Abusalha.
The FBI said in a statement Monday that Mateen had been interviewed by authorities in 2014 because of alleged ties to Abusalha, the son of a Palestinian father and American mother, who died on May 24, 2014, at the age of 22. Abusalha drove a truck packed with explosives into a government outpost in Syria, detonating the charge.
Omar Mateen's father, Saddique Mateen, told ABC News that he saw his daughter-in-law Noor Mateen overnight -- the first time since attack -- and confirmed that she had been interviewed by police along with other family members. He said he did not have knowledge of her involvement in his son's attack.
He also said that he did not believe that his son was gay, and any use of gay dating apps or visits to gay clubs were likely part of the planning for his attack. Saddique Mateen said he had spoken with his grandson, a toddler, on the phone for first time since Sunday.
The boy was asking for his father, he said.