— -- Chicago police have charged a man they say is responsible for killing a 9-year-old boy as part of a gang retribution slaying.
Dwight Boone-Doty has been arrested in connection with the November 2015 killing of Tyshawn Lee, who was supposedly targeted because of his father's alleged gang affiliation.
Boone-Doty, 22, is also responsible for fatally shooting an 18-year-old girl named Brianna Jenkins about two weeks before he allegedly killed Tyshawn, Cook County State's Attorney Anita Alvarez said today.
Acting Chicago Police Superintendent John Escalante said Tyshawn's death was "something far more sinister" than random handgun violence, which has long plagued the city. He said Tyshawn's death was a "targeted assassination" because of his father's alleged gang ties.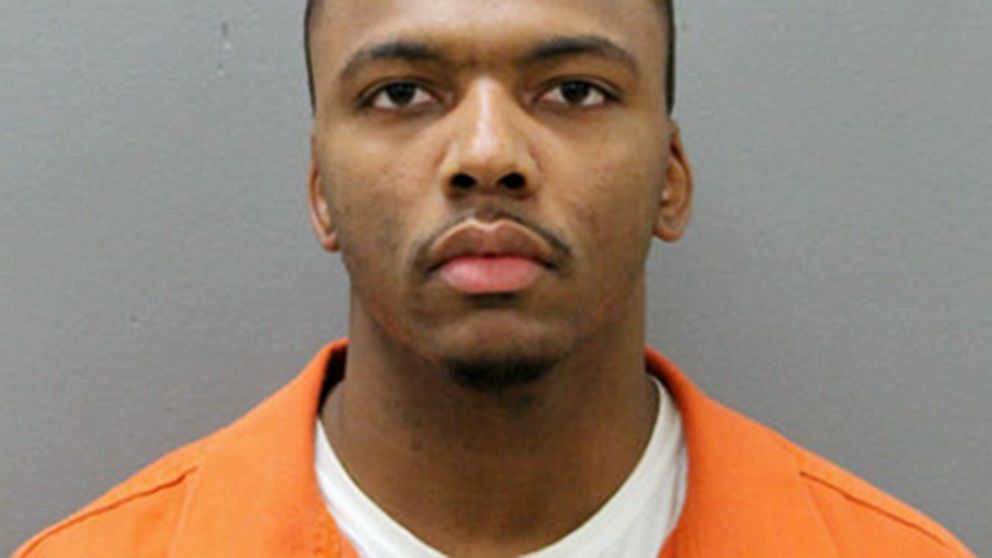 "Tyshawn was targeted ... [by a] ranking member of a rival gang," Escalante said.
Alvarez said Boone-Doty and Corey Morgan, a 27-year-old man who was charged in Tyshawn's killing in November, are both members of the Black Keystones gang.
Their string of alleged violence, which Alvarez said involved their "going out daily" looking for victims, apparently began when Morgan's brother was shot and killed as he sat in a car with his mother last October.
Corey Morgan, 27, then pledged to kill "grandmothers, mothers and children" in retaliation, Alvarez said.
Boone-Doty has since told authorities that the original plan was to kidnap and torture Tyshawn, Alvarez said. On Nov. 2, Boone-Doty approached Tyshawn as he was playing on the playground and picked up the basketball with which the fourth-grader was playing, "dribbling it a few times before giving it back to Tyshawn," Alvarez said.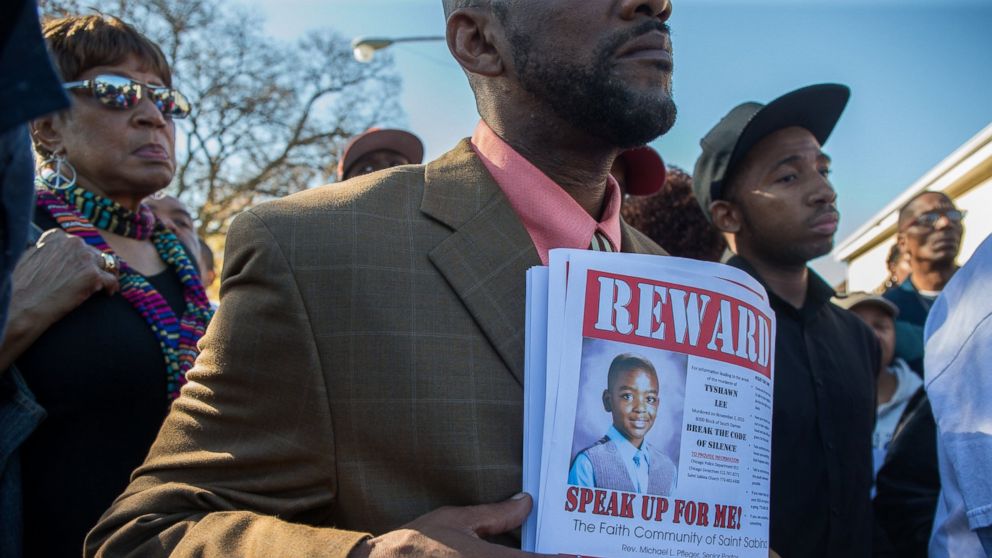 Boone-Doty then allegedly asked Tyshawn whether he wanted to go to the store. And when the boy said he didn't have any money, Boone-Doty allegedly "told him he would buy him whatever he wanted," Alvarez said.
The pair walked down an alley and that is when Doty allegedly shot Tyshawn. Alvarez said Boone-Doty has since said that "after he murdered Tyshawn, he wanted to go back to the park and shoot it up."
Alvarez said that Boone-Doty has since said that "he should have killed all the kids in the park."
It is not immediately clear if Boone-Doty and Morgan have retained attorneys or have entered pleas.
Chicago police spokesman Anthony Guglielmi told The Associated Press Boone-Doty has been held by authorities since November on an unrelated gun charge in November.
The investigation is ongoing, however, and the AP cites the U.S. Marshals Service as saying it is looking for a third suspect who is believed to be hiding in Iowa.