An unarmed Pennsylvania teenager killed by police while fleeing a traffic stop was shot in the upper body, the medical examiner said.
The death of Antwon Rose, 17, who was African-American, was ruled a homicide, the Allegheny County Medical Examiner added.
Rose was shot dead by an East Pittsburgh police officer Tuesday after the teen and two others were pulled over in a car believed to have been connected to an earlier shooting that night.
The deadly shooting was caught on cell phone video, which is being reviewed by authorities.
The officer who shot Rose was identified by the Allegheny County Police Department as 30-year-old Michael Rosfeld. The Allegheny County Police Department is leading the investigation into the shooting.
Rosfeld told ABC affiliate WTAE in Pittsburgh that he's been with the East Pittsburgh Police Department for three weeks as a part-time officer and was just sworn in hours before the shooting occurred. He had previously worked as a law enforcement officer at other agencies, including the University of Pittsburgh Police Department from October 2012 to January 2018.
Rosfeld told WTAE that while he and his family are receiving support from law enforcement, this is a difficult time for him.
Rose's family is "devastated" and "stunned," family attorney Fred Rabner told ABC News Thursday morning.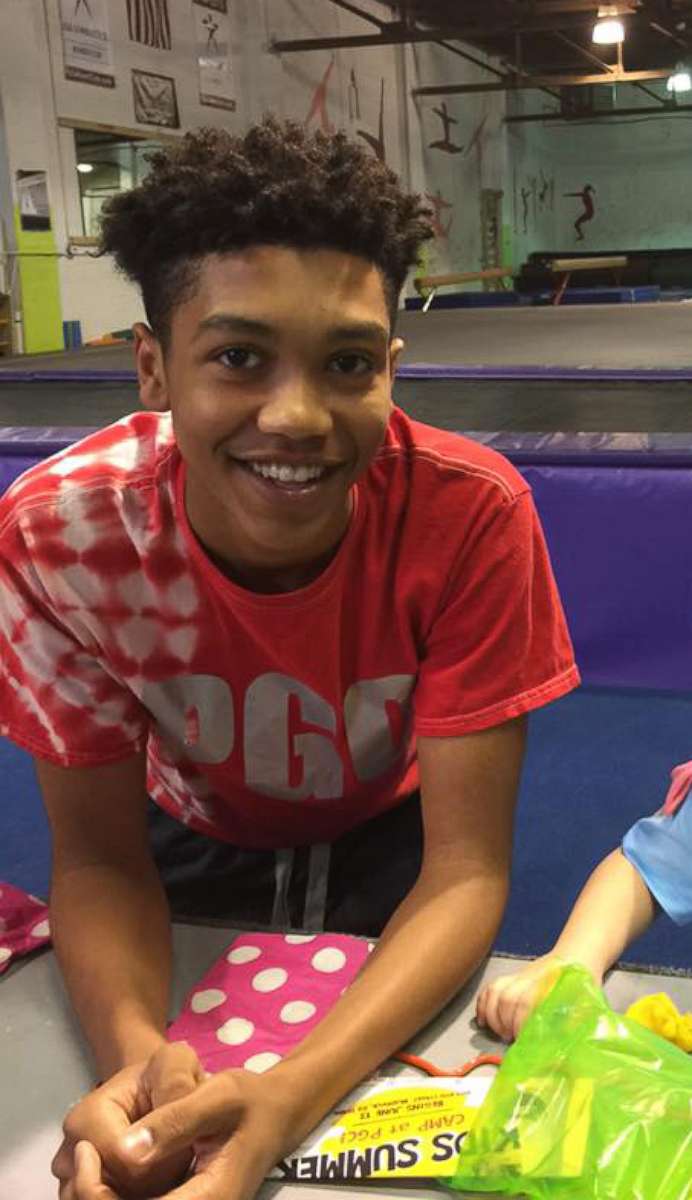 Rabner described Rose as a "beautiful, kind" and hard-working teenager who worked with young children at a gymnastics gym as well as at a local Domino's Pizza.
"This is not someone who was in trouble ever," Rabner said. "This is not a family that was anything but doting and loving about their son."
"It doesn't seem to me that there is any justification ever for shooting an individual who is fleeing in the back," Rabner said, adding that the officer was standing "poised" and appear to shoot from 15 to 30 feet away.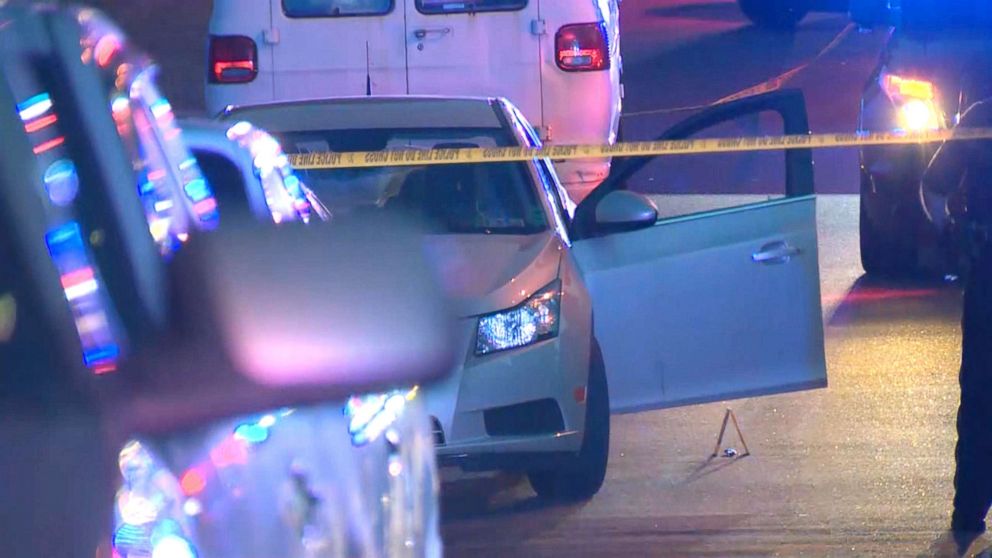 Amie Downs, a spokeswoman for Allegheny County, said Rose suffered a gunshot wound of the trunk, but didn't specify where exactly.
Meanwhile, demonstrators took over local streets during a downpour Wednesday, holding "Black Lives Matter" signs, blocking traffic and confronting officers.
At the peaceful protest was Rose's cousin, Theresa Lynn Rose Monroe, who said the family is distraught and demanding answers.
"It's senseless," she told ABC News. "He wasn't a threat. And I just don't understand why -- why does it got to keep happening?"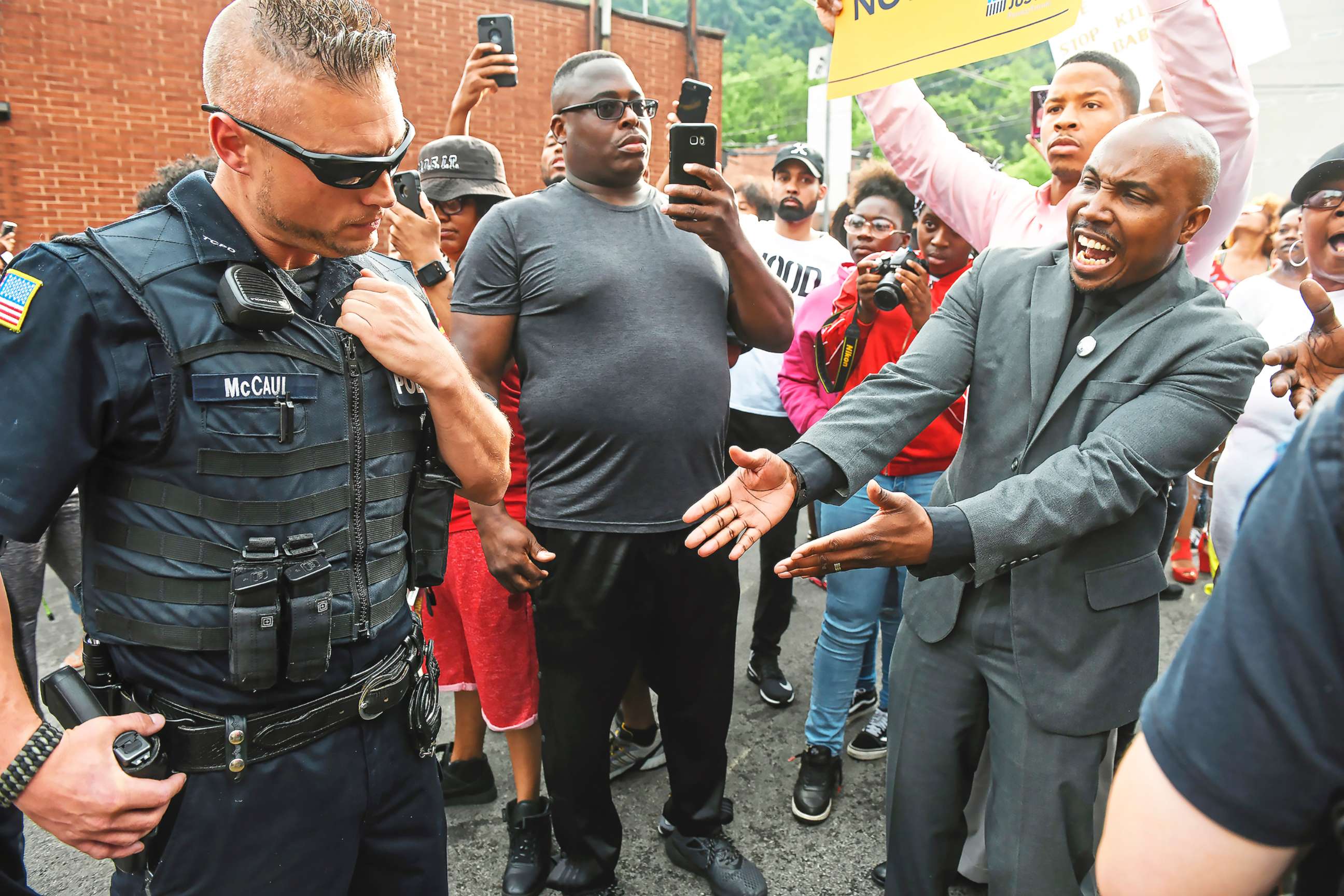 The deadly incident began with a separate shooting about 15 minutes earlier, when someone in a passing car shot and wounded a 22-year-old man. The victim also returned fire at the passing car, police said.
"Witnesses described the vehicle involved in the shooting, and the description was broadcast" to officers, police said.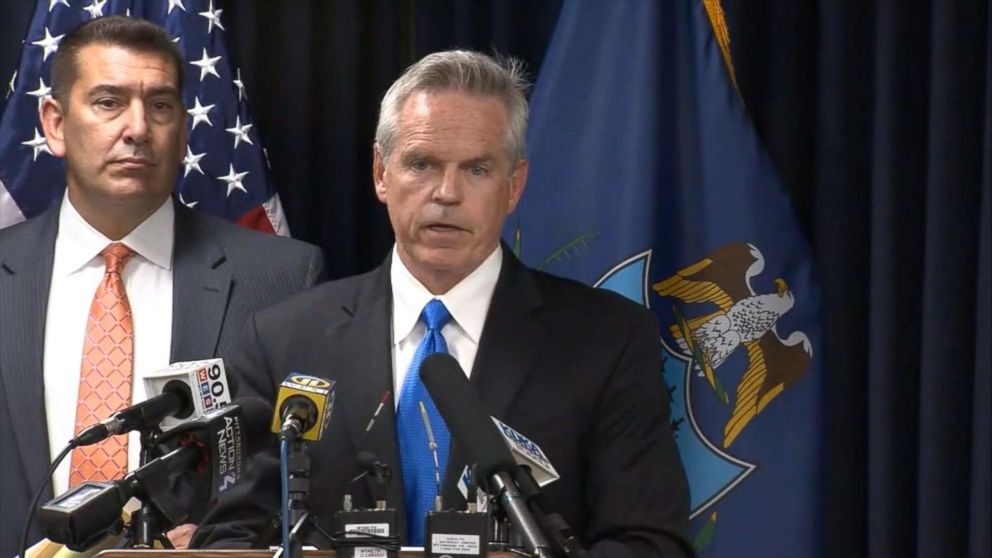 An East Pittsburgh police officer spotted a car matching the description -- a silver Chevy Cruze -- and pulled the car over at 8:40 p.m., police said.
The 20-year-old driver -- whom ABC has confirmed operated as a Jitney driver, which is similar to ride-sharing services Uber and Lyft -- was ordered out of the car and directed to the ground, police said.
Rose and another passenger in that car fled on foot, police said.
The officer shot three times at Rose as he fled and struck him three times, police said.
The other passenger, who has not been identified, remains at large, police said.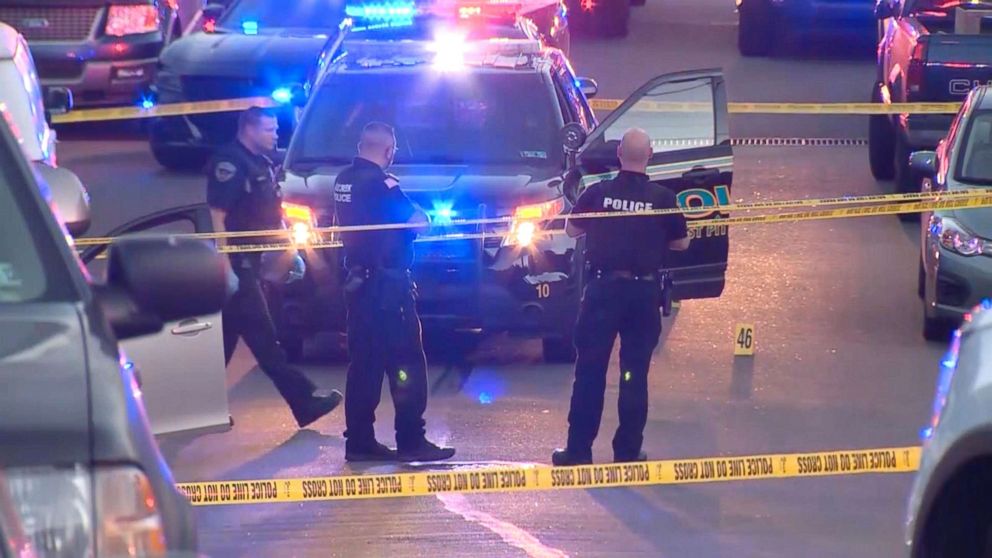 The officer had been sworn in with the department hours before the shooting, ABC station WTAE reported. He has been placed on administrative leave, police said.
Rose did not have a weapon on him and none of the three suspects fired at officers, police said, adding that "two firearms were later recovered from the suspect vehicle."
The driver was detained and later released, police said. Allegheny County Police investigators have not provided more details on the driver.
In a statement, officials from the borough of East Pittsburgh said they were "profoundly saddened by the death of Antwon Rose" and expressed confidence that investigators "will be transparent with any and all information that they need during this investigation."
"This is a tragic loss for his family and friends as well as for our community as a whole," the statement read. "We offer our deepest sympathy and condolences to Mr. Rose's family and friends, the residents of East Pittsburgh and all those affected by this tragedy."
"We are committed to finding the truth in this investigation," Coleman McDonough, superintendent of Allegheny County Police Department, told ABC News Wednesday.
Pennsylvania Attorney General Josh Shapiro called Rose's death a "tragedy," adding, "I expect local law enforcement to give this the thorough investigation it deserves."
"I hear the outrage of the people in East Pittsburgh," Shapiro said in a statement Thursday. "The case is being investigated by Allegheny County police and the Allegheny County District Attorney's Office. Under Pennsylvania law, I do not have jurisdiction to [investigate] this matter unless I receive a referral from [Allegheny County] District Attorney [Stephen] Zappala."
Rose's funeral is set for Monday.