Dining Off-Duty Cop Stops Fatal Stabbing Rampage in Massachusetts Mall
The sheriff's deputy was enjoying a meal with his wife when he intervened.
— -- A stabbing rampage that left two victims dead and several others injured ended when an off-duty police officer fatally shot the suspect.
Plymouth County Sheriff's Deputy Jimmy Creed was off-duty "with his bride, just having dinner," when the chaos unfolded, police sources told ABC News.
They were dining at Bertucci's Italian restaurant in the Galleria Mall in Taunton, about 40 miles south of Boston.
Suspect Arthur DaRosa had walked into the restaurant and "armed himself with a knife and stabbed two people," District Attorney Thomas Quinn said in a statement released early this morning.
Quinn said today that DaRosa's sister told police he had checked himself into a local hospital Monday night and was released Tuesday morning, hours before the attacks.
She told police that her brother was "acting in a disturbed manner and making irrational statements" before checking himself in, Quinn said. He did not release the details of those statements, but said they were "something that, from her perspective, caused concern."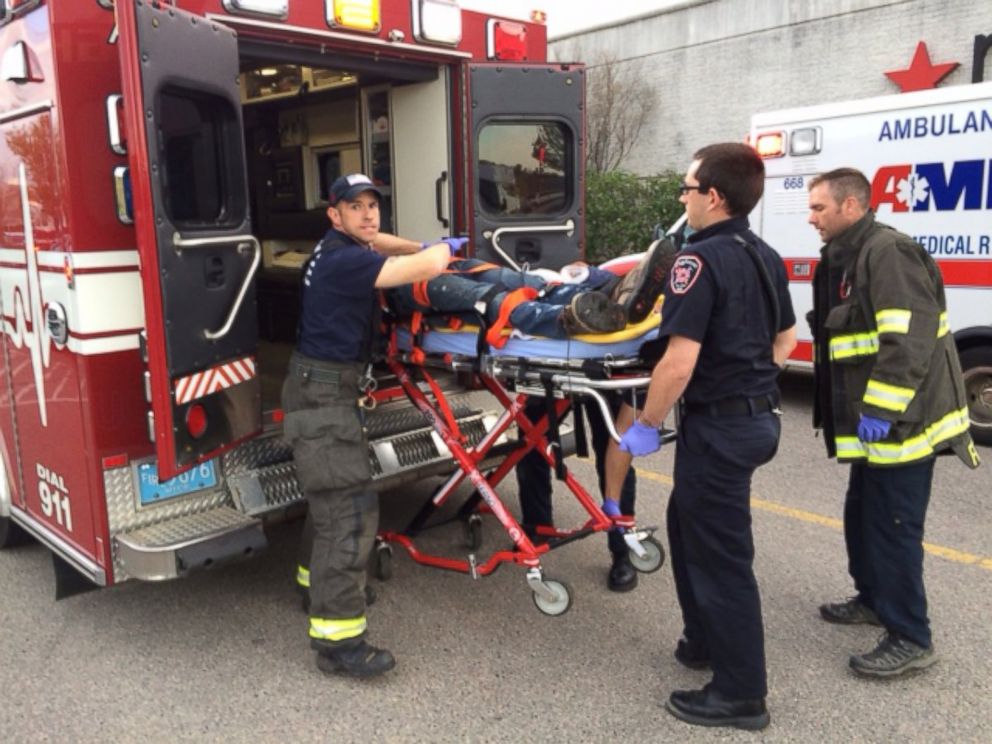 On Tuesday evening, when he started stabbing people at the restaurant, Creed "displayed his badge" and "gave multiple demands for DaRosa to drop the knife" before shooting him once in the abdomen, Quinn said.
It is unlikely that Creed knew that Bertucci's was the third stop in DaRosa's alleged spree that night. The violence reportedly began after he was involved in a car crash at around 7:00 p.m.
DaRosa left his vehicle and "gained access" to a nearby home, where he allegedly stabbed two women who were inside.
He then drove to the Silver City Galleria Mall and crashed into the front door of Macy's. DaRosa assaulted "multiple" people inside the store and then moved on to Bertucci's, police said.
One of the two women from the home, 80-year-old Patricia Slavin, died at a hospital and the second woman, her 48-year-old daughter Kathleen Slavin, "is being treated for life-threatening injuries."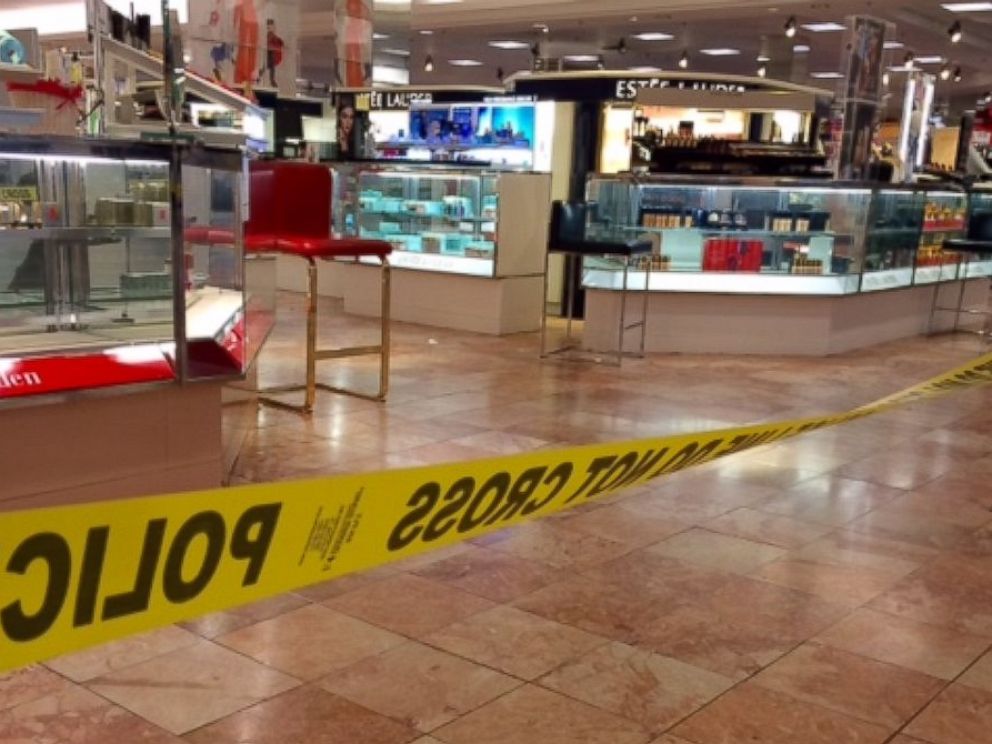 The other fatality was a 56-year-old man who was eating dinner with his family at the Italian restaurant when he tried to intervene before DaRosa stabbed him, police sources told ABC News.
The male victim has since been identified as George Heath, one of the visual design instructors at the Greater New Bedford Regional Vocational Technical High School, according to the school's superintendent-director James O'Brien.
"Mr. Heath was a tremendous educator with a great passion for teaching; he was influential in sparking creativity and a love of learning in all of his students," O'Brien said in a statement.
D.A. Quinn also praised Heath for his "strong character," saying he, like deputy Creed, was eating dinner with his wife when he saw DaRosa begin to stab a waitress, who has since been identified as Sheenah Savoy, 26. She is in serious condition.
"His actions of heroism should not be forgotten," Quinn said.
A pregnant woman left the same restaurant indicating that she had been wounded, police sources say, but no further details about her condition have been confirmed.
Police are still searching for the motive and investigators are combing through the multiple crime scenes.
"This appears to be an irrational series of actions but we're going to continue to investigate," Quinn said. "It's difficult to comprehend what this man did without any ... rational motive."