Firefighters in northern California got a pleasant surprise on Sunday when they were reunited with a dog they rescued and resuscitated last week.
The Chico Fire and Rescue Department shared images of the heartwarming reunion on Twitter on Sunday afternoon, showing a firefighter petting and playing with the happy pup.
The department also shared an image from last week when the dog, Boo, almost died in a devastating house fire in Chico, about 90 miles north of Sacramento.
Firefighters said they entered a burning home Tuesday and found the dog unresponsive. His breathing was extremely labored, but the rescue workers managed to pull him out before he inhaled a fatal amount of smoke. Firefighters and medics worked to resuscitate him, according to the fire department.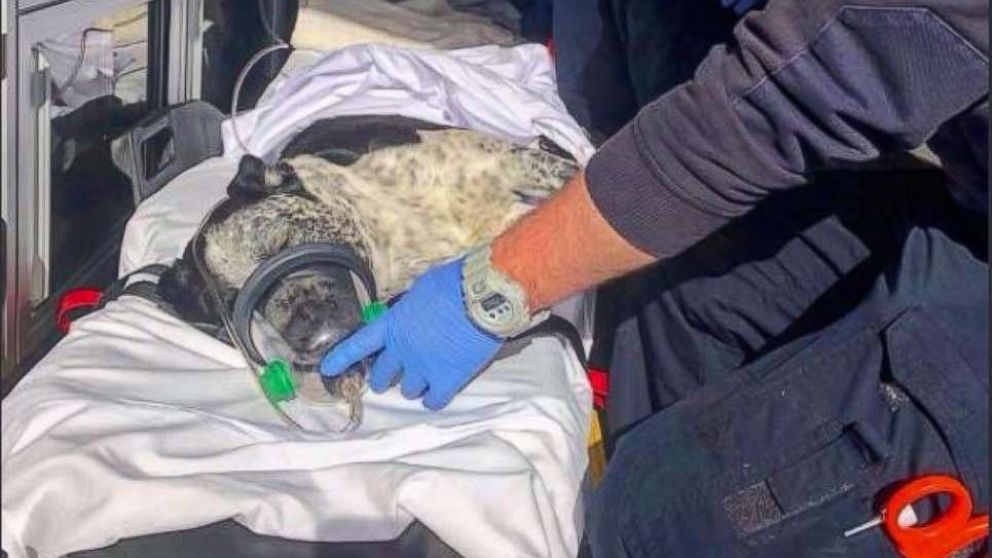 On Sunday, the department tweeted, "Great to see 'Boo' is feeling better," thanking the dog's owner, Alex Collins, for stopping by.
Residents in Chico meanwhile are hoping to raise money to assist Collins, a single mother of one, though GoFundMe.
Collins was out applying for a job last Tuesday when a neighbor called to tell her that her home was in flames, according to the campaign's organizer.
"She came home to her dog on oxygen being rushed out by an ambulance, her toddler was at daycare," the organizer said. "Seeing her toddler's little shoes and toys all burnt to a crisp, is crushing to us all, yet to a single mom with all her focus on raising a healthy, safe beautiful baby this is devastatingly tragic."
The campaign had raised about $3,000 toward its funding goal of $10,000 as of Monday morning.