— -- The Dow Jones Industrial Average rallied on Tuesday and shot up 568 points, a day after it plunged a record 1,175 points on Monday.
The Dow closed at 24,912, a 2.33 percent gain, while the S&P 500 finished up 46.27 points to 2,694, a 1.75 percent increase. The Nasdaq Composite soared 148 points to 7,115 -- a 2.13 percent hike.
The late afternoon rally came after the market started off with a nose dive. At the opening bell, the Dow sank more than 500 points and fluctuated 1,167 points throughout the day.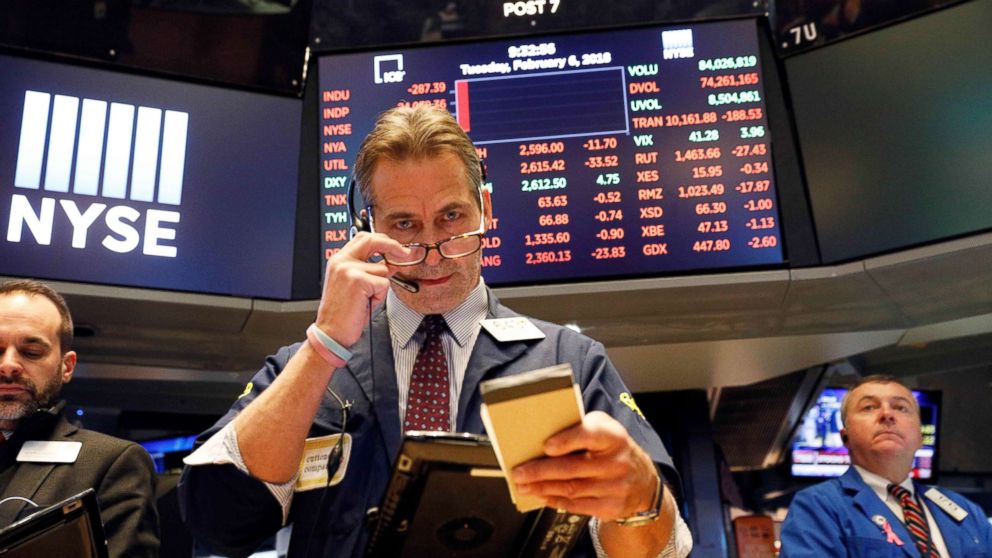 The Dow is still hovering near correction territory after reaching a record high of 26,616 on Jan. 26, 2018.
"Ten percent is the theoretical correction," said David Lutz of Jones Trading.
But Lutz noted the market could likely spike again before a correction settles in. He said the market was a long way from turning into a bear market, a period when the market pulls back 20 percent from its record high.
He said it seemed that markets appeared to rally as soon at the European stock markets closed around 11:30 a.m. Eastern Time. The DAX index in Germany fell 294 points, while the FTSE 100 in England plummeted 193 points.
Earlier Tuesday, U.S. Treasury Secretary Steven Mnuchin expressed confidence in the market in Washington while addressing the House Financial Services Committee on Capitol Hill.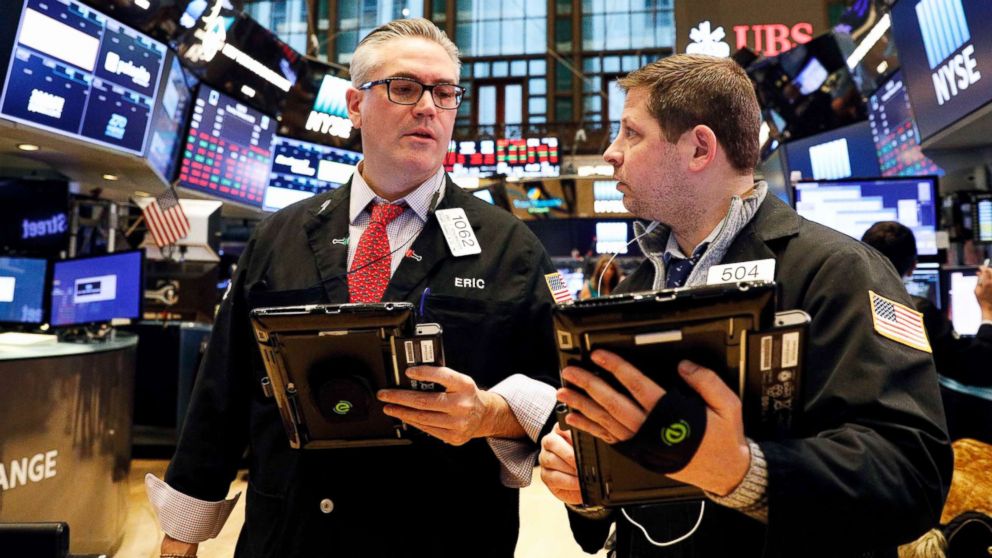 "The stock market is up significantly, over 30 percent since President Trump was elected," Mnuchin told the committee. "We're monitoring the stock market. They're functioning very well and we continue to believe in the long-term impact of the stock market."
He added that the fundamental economics are very strong and the recent passage of tax reform is "very positive for long-term economic growth."
"We're already beginning to see that in terms of corporate investment back in the United States and that impact on corporate earnings," Mnuchin said.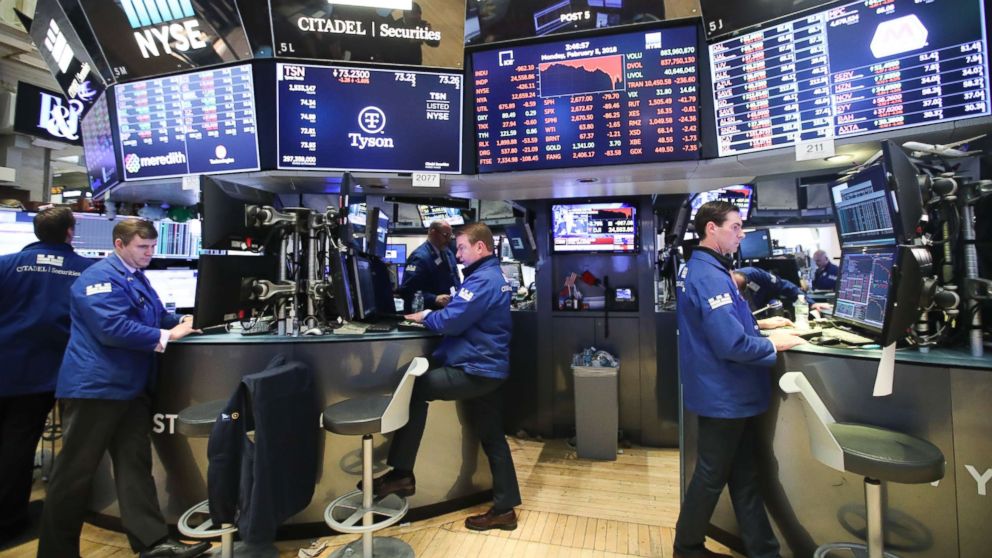 The Dow's plunge on Monday set off global shock waves. Japan's Nikkei 225 fell 4.73 percent Tuesday and China's Shanghai SE Composite Index was down 3.35 percent.
Lutz said traders were finding bargains in the market on Tuesday in home-builder and some tech stocks, including Apple, which had seen its share price fall 10 percent from a record high of $180 on Jan. 19.
But Randy Frederick, vice president of trading and derivatives for Charles Schwab, warned that the volatility in the market is still giving him the jitters. He cited that the CBOE Volatility Index, a key measurement of market volatility, was still very high. The index, also known by its ticker symbol VIX, closed at 29.98 on Tuesday.
"It's settled down a little, but markets are still expecting big swings for a while," Frederick told ABC News.
He said that after a rough start Tuesday, it was "an encouraging sign to see buyers stepping in at the close rather than selling off like we saw on Monday."