— -- A roller coaster at a California amusement park hit a tree branch, dislodging the front car, leaving four people slightly injured and keeping nearly two dozen summer fun-seekers hanging 20 to 30 feet in the air for hours as day turned to night.
The incident happened at about 5:30 p.m. Monday on the Ninja coaster at Six Flags Magic Mountain outside Los Angeles.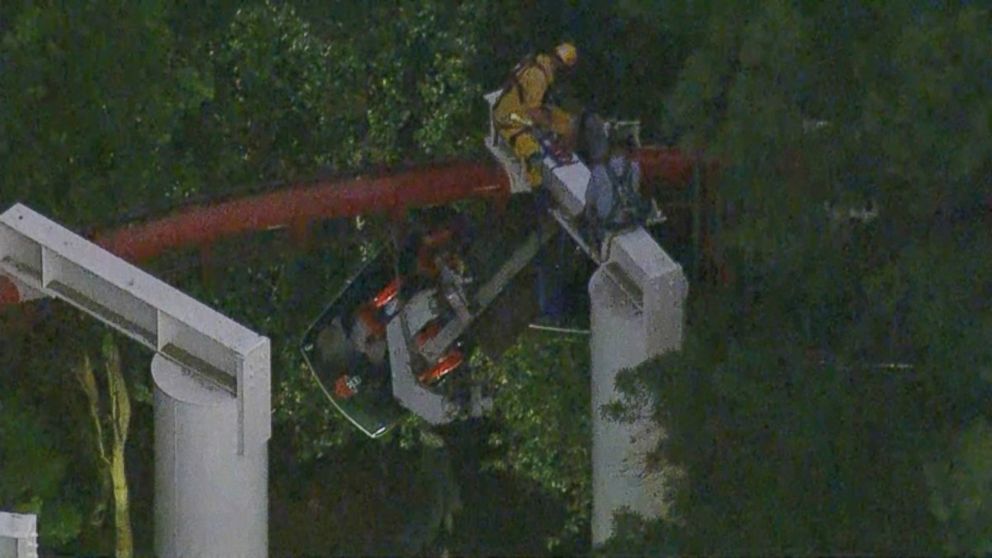 It took nearly three hours for emergency crews to rescue the 22 riders, said Michael Pittman, a Los Angeles County Fire Department dispatch supervisor.
Calif. Father-Son Team Build Roller Coaster In Their Backyard
'Superman' Roller Coaster Grounded After Riders Stranded
Firefighters and park maintenance workers in harnesses could be seen removing the riders one by one from coaster cars. The riders could be seen waiting patiently as firefighters tried to reach them through a tangle of track and trees, some talking with each other and others resting with their eyes occasionally closed.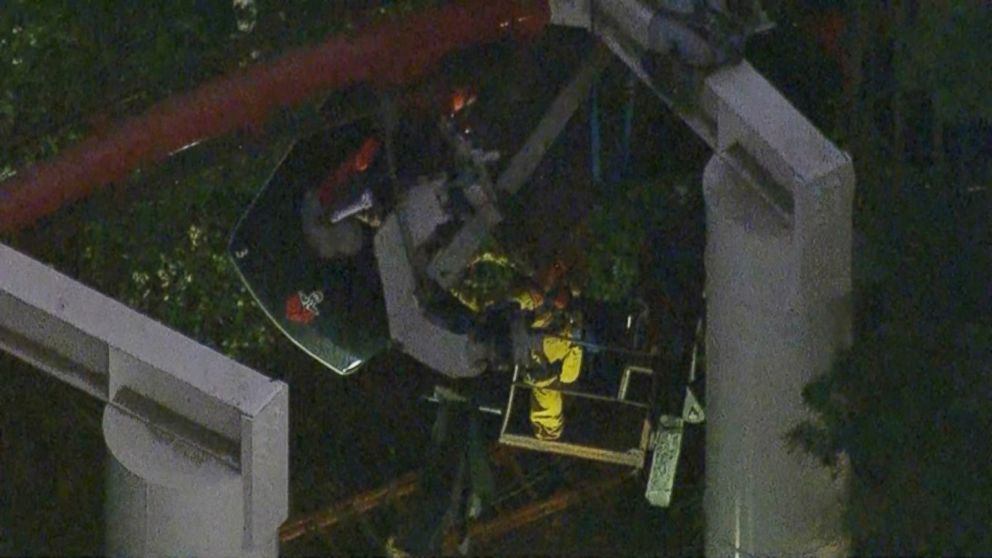 Witness Aaron Heacock heard the stranded riders yelling. "It sounded like they were like panicking, because they didn't know what to do," Heacock said.
The incident scared park-goers such as Sergio Mendoza. "I was really sketched out to get on any other rides," Mendoza said.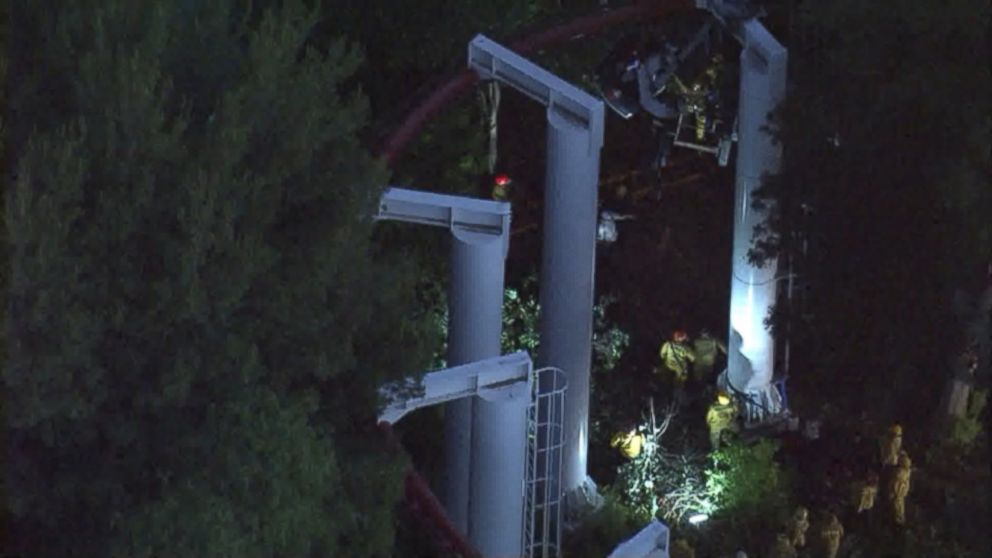 Six Flags released a statement after the incident, writing, "The safety of our guests and employees is our number one priority and as a precaution, the ride will remain closed until a thorough inspection of the area is complete."
The Associated Press contributed to this report.