— -- As dramatic new photos emerge of the damage sustained by a Boeing 777 that burst into flames during takeoff from a runway at Las Vegas' McCarran International Airport Tuesday, the National Transportation Safety Board is launching an investigation into the incident.
The British Airways jet, carrying 170 passengers and crew, may have experienced a mechanical failure that tore apart the engine, spitting flames and segments of hot metal into the fuselage, located just under the cabin, experts tell ABC News.
The airline called the problem a "technical issue."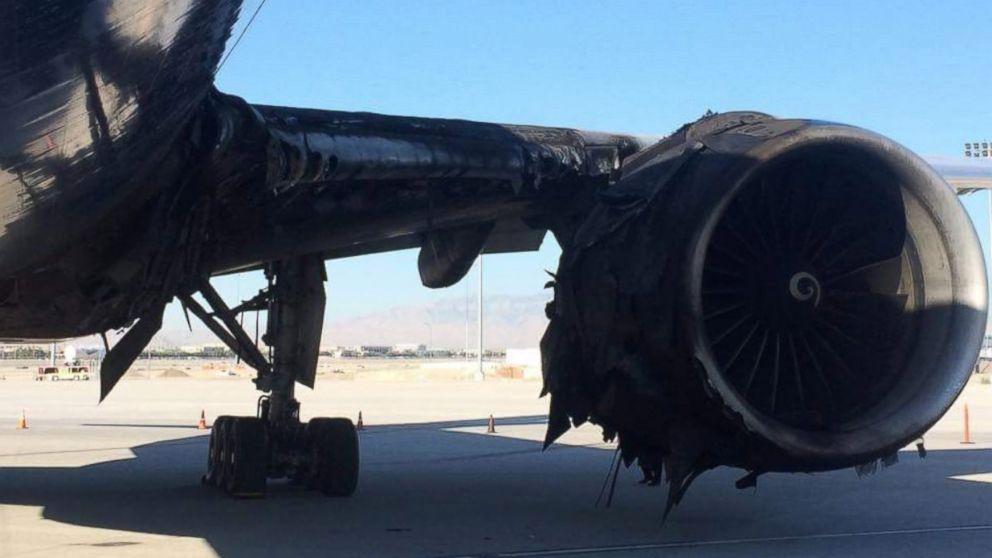 "The safety of our customers and crew is always our priority and we are looking after those who were on board," British Airways said in a statement. "The aircraft, a 777-200, experienced a technical issue as it was preparing for take-off. ... Our crew evacuated the aircraft safely and the fire was quickly extinguished by the emergency services at the airport."
"The engine really just exploded," ABC News aviation consultant Col. Steve Ganyard explained. "After they put the fire out, you could see how clearly that fire came to almost penetrating into the cabin."
"It appears to have been an uncontained engine failure," John Hansman, director of the MIT International Center for Air Transportation, told ABC News.
Mangled metal likely shot out of the engine like "shrapnel," igniting a fire in the plane's belly, he said.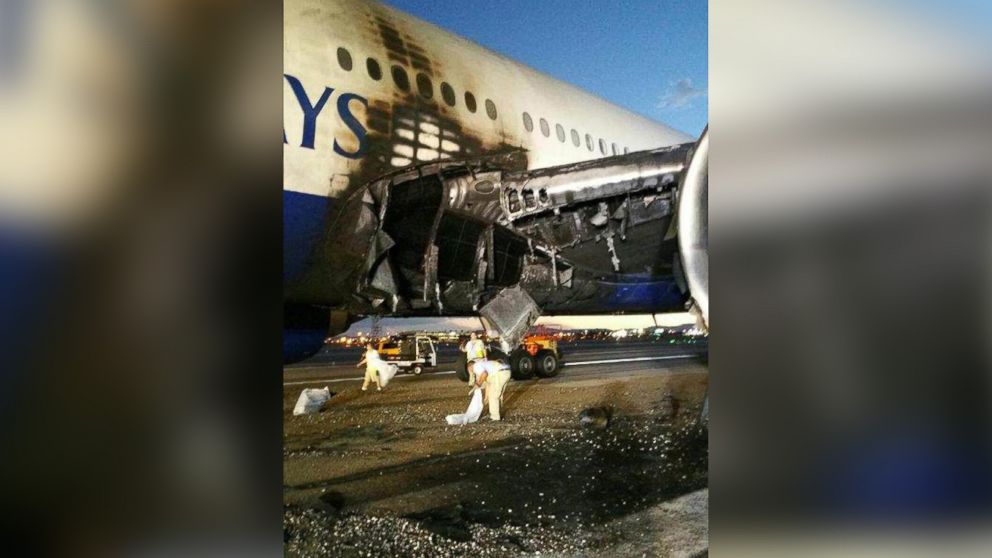 The jet was traveling at just under 90 mph when the flames burst forth, according to FlightRadar24.
The pilot immediately declared a "mayday" and crews evacuated the passengers via the plane's inflatable slides as thick smoke engulfed the jet.
"Literally, it was fight or flight, and I just jumped," one passenger told ABC News. "I can't even say I felt anything, that's how fast it happened."
According to Hansman, it's lucky the fire started when it did.
"If it had happened 20 seconds later or 30 seconds later... the pilot would have, by procedure, taken off," Hansman said. The fire would have burned for an additional three or four minutes while the pilot attempted a landing before passengers could evacuate.
As the Clark County Fire Department worked with airport authorities to extinguish the flames, multiple passengers were transported to local hospitals.
The fire was out just 5 minutes after the pilot's distress call, the airport said.
ABC News' Matt Hosford, Jonah Lustig, Ben Stein, Matt Gutman, Michelle Kim and Rachel Katz contributed to this report.