When a deadly tornado tore through Putnam County, Tennessee, a local firefighter and EMT "sprung into action," saving neighbors' lives in a makeshift triage center he set up in his living room, according to a state senator.
Several tornadoes ripped through the state in the early hours of March 3, wiping out homes, schools and churches. The storm killed 24 people, The Associated Press reported, citing the National Weather Service.
Most of the fatalities were in hard-hit Putnam County, where children were among those killed.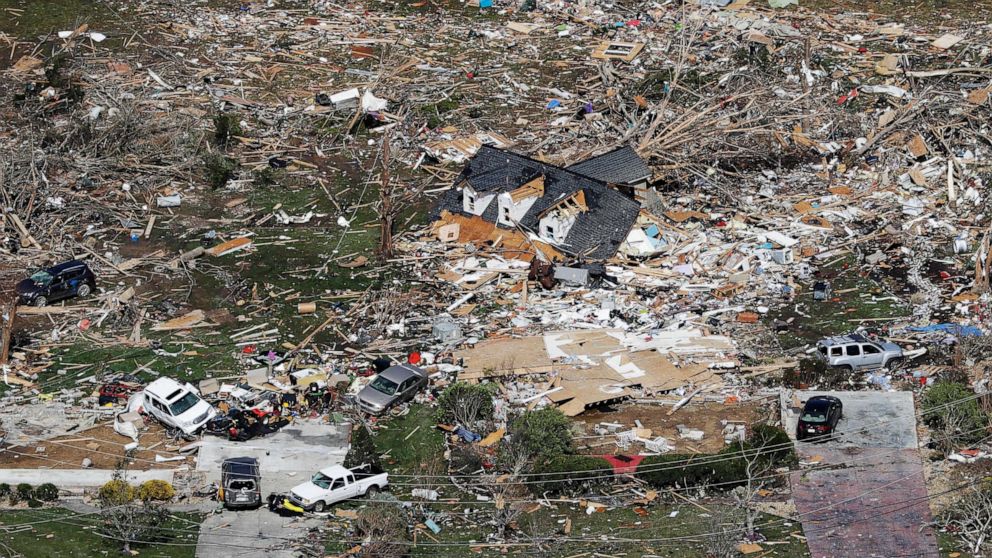 As soon as the tornado passed, Putnam County firefighter and EMT Darrell Jennings went outside to an "unbelievable sight" -- his home was the only one standing.
"I heard screams and I looked to my right -- none of my neighbors' houses were there. They were gone," he told ABC News on Tuesday. "As lightning flashed, I could see the subdivision side -- the only thing standing was a tree."
Jennings, a 32-year veteran firefighter, said he then immediately put his years of training into action and put out a call for injured neighbors to be taken to his home.
"As soon as I saw the destruction, I had my fire department radio, I called in... and said, 'I need you to send me everything we have. Everything around me is destroyed,'" he recalled.
Jennings said he treated at least 20 injured neighbors, including several children, in his living room, where he checked for pulses, assessed breathing and gave sternal rubs.
"The floor was covered with people," he said.
"There were some children that were brought to him that were basically lifeless," State Senator Paul Bailey told ABC News.
One child brought to Jennings' home could not be saved, Bailey and Jennings said.
Jennings said his wife and their three teenage children also gave aid to the neighbors.
He said his children wrapped wounds and "cut clothes off of babies, dried them down, warmed them up," and then "ran to their closets and grabbed their sweatshirts and all their shoes, and put those on the victims."
Two of his kids walked injured children "through the debris maze" and to a church to get them further care, Jennings said.
"I still stand in awe of it -- I'm amazed," Jennings said of his children's willingness to "jump into action."
Bailey said he's known Jennings for years, and that the firefighter recounted this story to him when Bailey and Tennessee Rep. Ryan Williams met with the devastated Putnam County community on Saturday.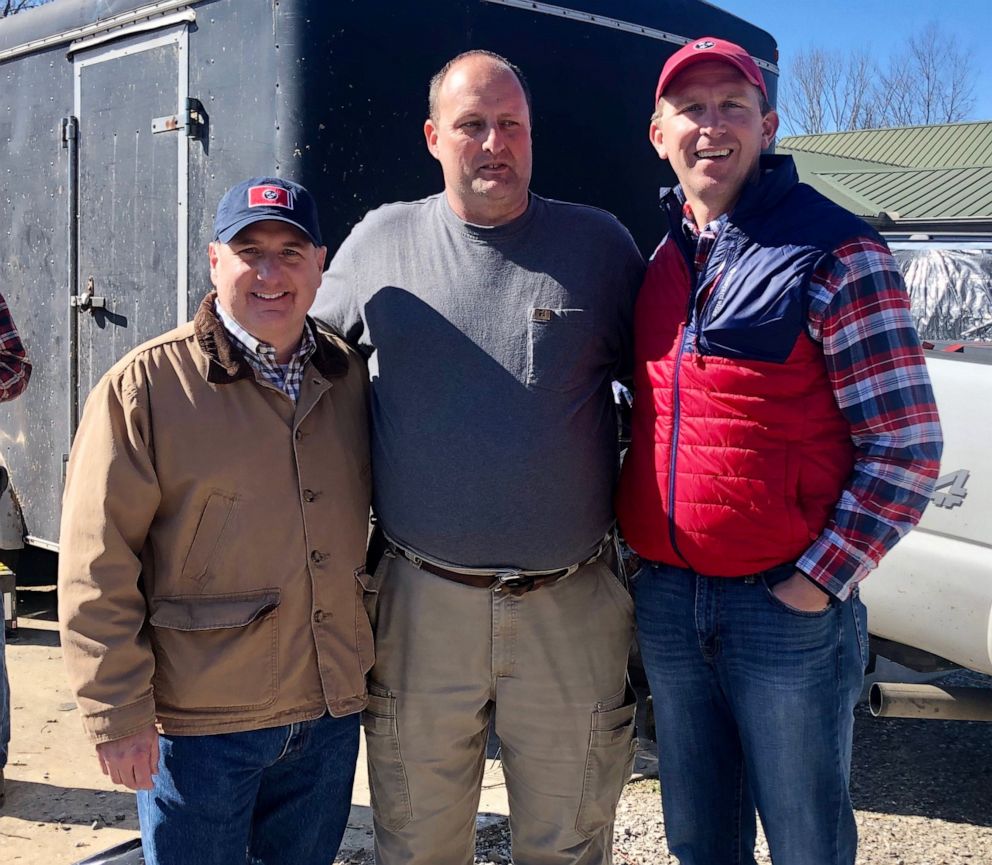 "Darrell's just one of many heroes," the senator stressed.
Jennings recalled one neighbor who became a makeshift ambulance driver, rushing the injured through the wreckage to his home.
"Putnam County, as well as all the other communities that were affected in Tennessee, it's neighbor helping neighbor. Sometimes in our neighborhoods we don't really know everyone, but yet neighbors sprung into action and began helping those that needed help," Bailey said. "This is who we are in Tennessee. We're known as the volunteer state and so many people have come and volunteered their time to help those that have experienced devastation."
The senator also said Jennings' story shows the importance of learning CPR and first-aid.
"I think that everyone needs to know basic CPR and they also need to have some knowledge of how to treat those that are wounded -- especially if you live in an area that is prone to tornadoes," he said.
As for Jennings, he said he thinks he and his family "were kept safe for a reason."
"Through all of this," Jennings said, "we are here by the grace of God. Our house was saved, we were kept safe... I fully believe that reason was so that we could be the caring point."
As the community recovers, Jennings' home is acting as the distribution point for food and supplies.
"We are a family now, more than neighbors," he said.