— -- The U.S. Environmental Protection Agency's Office of Water works to ensure that drinking water is safe and focuses on the safety of aquatic ecosystems.
But the office sent a tweet Monday night that didn't have much to do with water.
"I'm now a C-List celebrity in Kim Kardashian: Hollywood," the tweet said in reference to her new gaming app. "Come join me and become famous too by playing on iPhone!"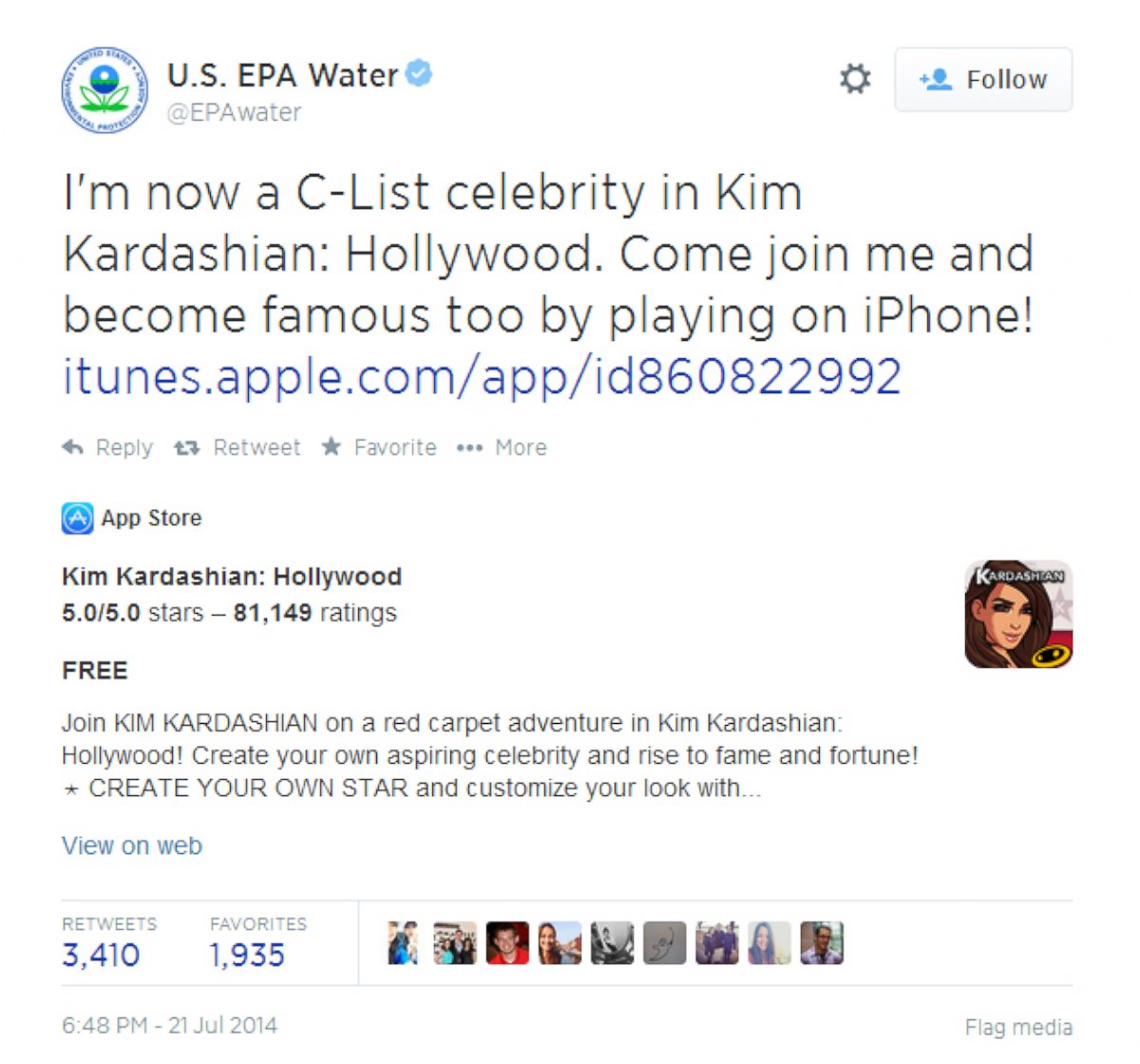 The tweet remained visible for hours, plugging the popular mobile game that allows you to join a cartoon version of Kardashian on a red carpet adventure, performing tasks to increase your celebrity profile.
Thousands of people responded to the tweet, sharing it and commenting as confusion grew. Eventually, it was deleted.
The game's developers, Glu Games, poked fun at the situation, writing "Keep at it @EPAwater, you'll get there."
U.S. Rep. John Dingell, D-Mich., wondered what happened.
"I'm the last original author of the Clean Water Act, but I have no idea who/what a Kardashian is and I rarely play games. You OK, @EPAWater?" he wrote.
Rep. Steve Stockman, R-Texas, from Texas was more blunt.
"I hope the Kardashians don't mind being associated with something that spends millions without contributing to society," he wrote.
Others found humor in the office's mistake, as well as its C-List status.
https://twitter.com/EPAwater