Accused Cop Killer Eric Frein Pleads Not Guilty to All Charges
The accused cop killer was arraigned today.
January 29, 2015, 4:15 PM
— -- The man who evaded police for nearly two months after allegedly ambushing two police officers pleaded not guilty today, according to the Associated Press.
Eric Frein is accused of shooting two Pennsylvania State Troopers, killing one and seriously wounding the other. After the alleged attack, Frein disappeared into the Pennsylvania woods, triggering a massive law enforcement manhunt for seven weeks.
Frein appeared in court today via video link and pleaded not guilty to all the charges against him, including first-degree murder, terrorism, and other offenses, according to the AP.
The survivalist was asked by his defense attorney if he understood that the not-guilty plea would be entered for him.
"That's what I wish," Frein said, according to the AP.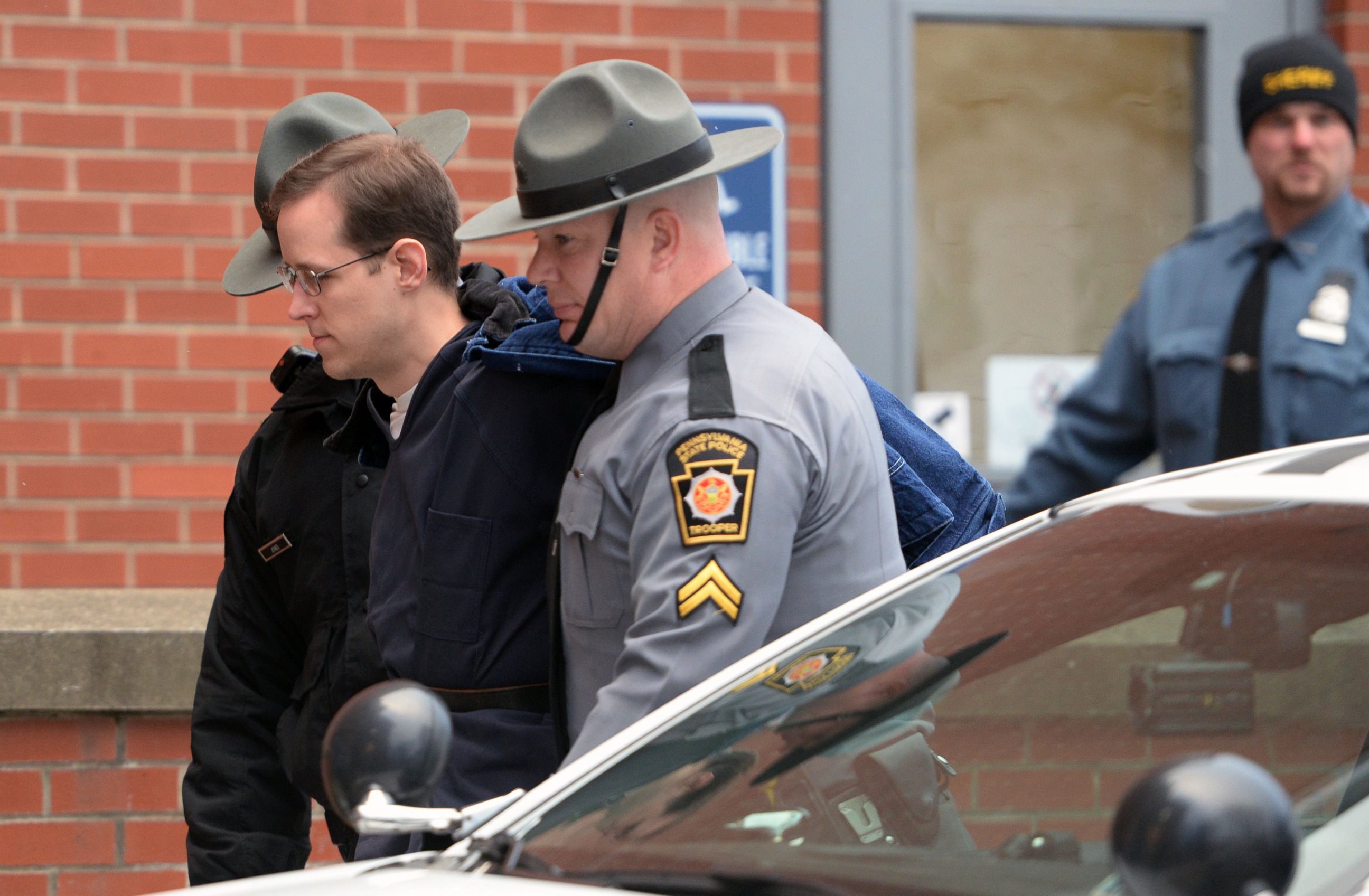 District Attorney Ray Tonkin, who is handling the case, filed notice earlier this week that he will seek the death penalty in the trial.
Speaking to reporters, Tonkin said no plea deals were being discussed "at this point in time," according to the AP.
Frein's defense lawyer Michael Weinstein told reporters it was too early to discus a plea deal.
The district attorney "hasn't seen what we can produce, and we certainly haven't seen the discovery, so I wouldn't anticipate that he would start talking about resolution to this case," Weinstein said, according to the AP.
While the case is currently scheduled to start in March, Weinstein said he would expect the trial not to begin until next year.
Frein, a survivalist and war re-enactor, managed to evade authorities for seven weeks in Pennsylvania's Pocono Mountains after carrying out the alleged attack on Sept. 12. He was eventually found by U.S. Marshals in an abandoned airplane hangar.