— -- Two zebras were spotted evading police around West Philadelphia on Sunday after they escaped from the UniverSoul Circus site in Fairmount Park, Pennsylvania.
The animals surprised Philadelphians, who took to social media to document the events that transpired on the circus's last day in town. In one video, the zebras can be seen running alongside police cars through a neighborhood street during the 40-minute long chase.
Ultimately, Philadelphia Police were led to strip mall parking lots, fast food chains, and as far as City Avenue, over two miles away from where the zebras escaped. After the equines where re-captured, police informed the public with a playful tweet:
Unlike local police, however, a group known as the Animal ACTivists of Philly did not believe the escape was a laughing matter. Member Marianne Bessey told ABC's Philadelphia affiliate WPVI that it must have been a terrifying experience for the animals.
"They saw a chance to escape, they took a run for it and then ended up in traffic, and people probably honking at them, almost causing accidents," Bessey said.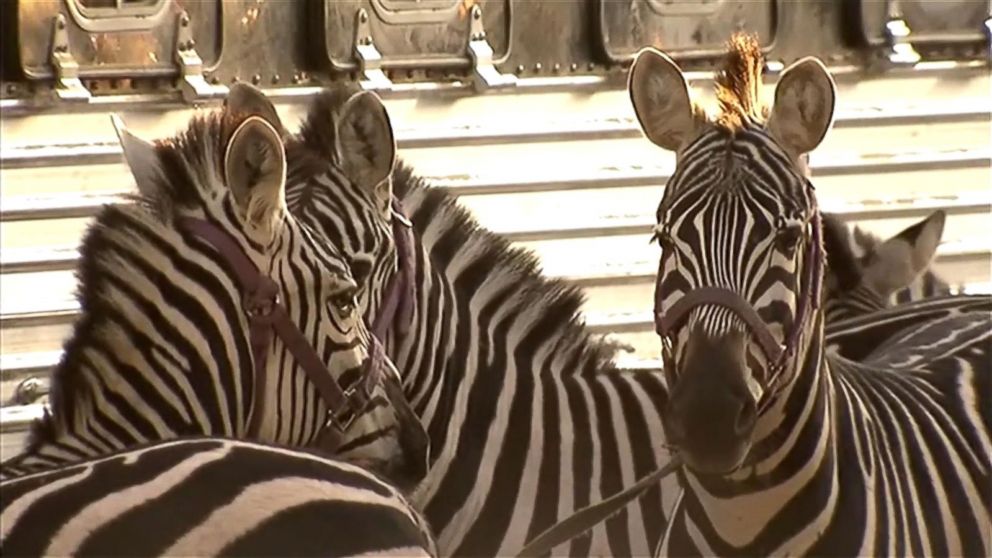 No injuries were reported during the affair. The circus is now investigating how the zebras managed to escape. The incident comes after the a trapeze artist was hospitalized after falling into the crowd during an Oct. 31 UniverSoul performance.
PETA released the following statement on Sunday: "Yet again, animals have escaped a circus and been chased through a city they never should have been taken to in the first place. UniverSoul needs to retire its animal acts immediately, and all kind families should refuse to buy a ticket to any circus that exploits animals. PETA is asking the U.S. Department of Agriculture to investigate immediately to ensure that the animals are receiving veterinary care and have safe and proper enclosures."