Escaped Prisoners: How David Sweat and Richard Matt Survived 3 Weeks on the Run
Matt and Sweat may have used pepper shakers to throw dogs off their scents.
— -- During escaped prisoners Richard Matt and David Sweat's three weeks on the run in upstate New York, Matt spent some time in a previously unknown camper in Franklin County, an official confirmed.
While the dark, rusty camper is hidden in the woods by deep brush, it's also right off a main road, Route 30.
Jon Chodat, who lives just down the road, told ABC News the camper that sheltered Matt, 48, from the elements has probably been there since 1997, and has likely been abandoned for many years.
"He was the only one that was here," Chodat said of Matt. "Because Sweat took off the other way."
Chodat added, "It's amazing he found it though; he must have just stumbled [onto it] because that's what happens in these woods; there's all these little camps and things that are remote and not used."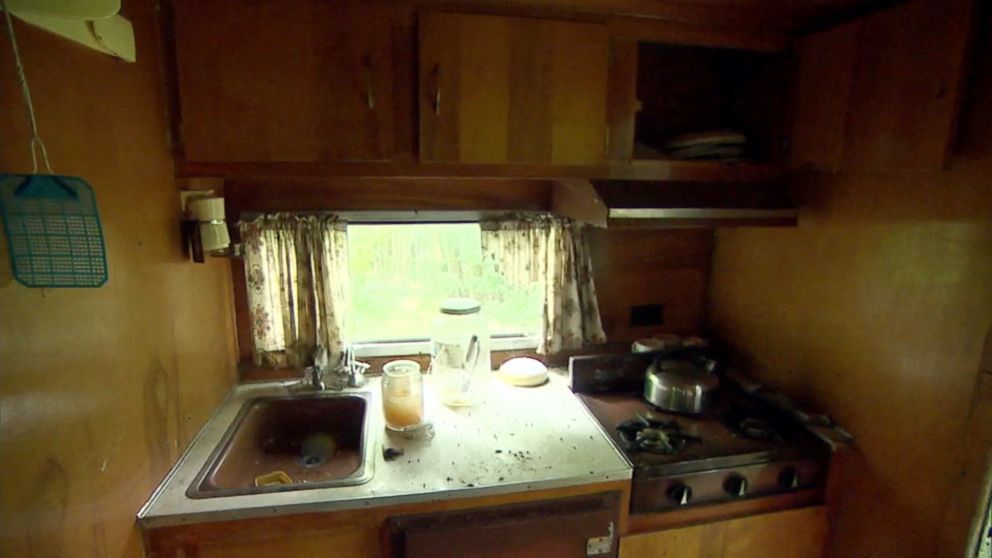 Chodat said he believes Matt was shot just down the hill from the camper.
"There's sort of a staging area that's all trampled down and it looks like quite a few people were down there," he explained.
"The helicopter landed just over here to pick up his body on the other side of my site, actually," Chodat added.
Police have collected a lot of evidence from the camper, Chodat said.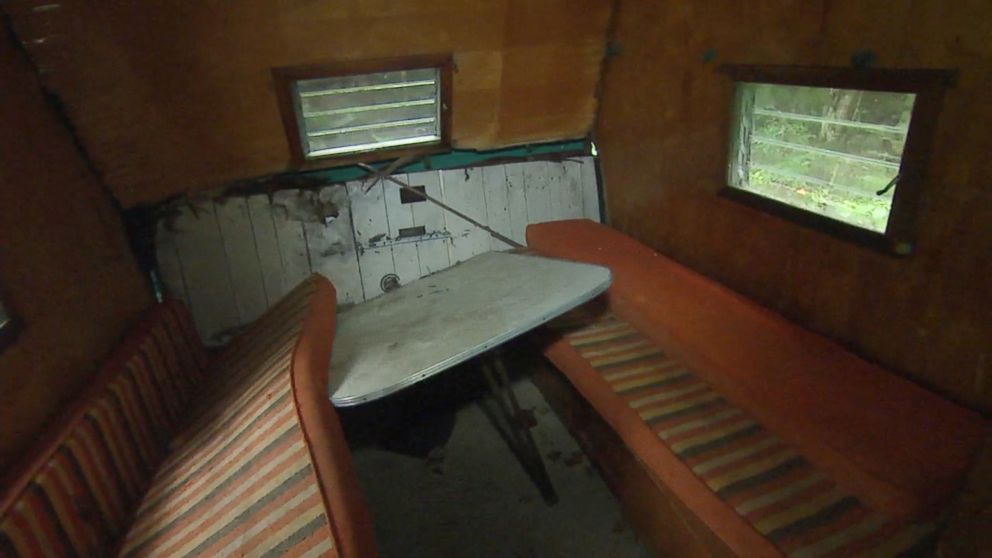 As well as evidence from the camper, investigators are getting information from captured inmate Sweat, 34, as they learn more about how the men survived over the course of the manhunt. Here are a few items the prisoners were believed to be in possession of during their escape:
RUM AND GIN:
Bob Willett, a cabin owner in the search area, called authorities after noticing a bottle of rum missing from his cabin. Willett also noticed a bottle of gin had been spilled, he told ABC News.
BOOTS AND BINOCULARS:
Two pairs of boots and binoculars were also among the missing items from Willett's cabin.
"All we knew is that somebody was in the camp and we didn't know who it was, so we decided we better call [police] and they came right up," Willett said.
GUN:
When Matt was shot and killed by authorities Friday afternoon, he was armed with a 20-gauge shotgun, police said.
PEPPER SHAKERS:
Matt and Sweat may have been using picnic-style pepper shakers to throw their scent off the dogs tracking them, New York State Police Superintendent Joseph D'Amico told reporters Sunday evening.
If Matt and Sweat used pepper shakers, they worked, because dogs did have a hard time tracking them, D'Amico said.
POP-TARTS AND MAPS:
Sweat may have been subsisting on Pop-Tarts during his three weeks as a fugitive. When authorities shot and apprehended Sweat Sunday afternoon, he was found with a backpack of supplies, including the toaster pastries, maps, bug repellent, wipes and tools, New York Gov. Andrew Cuomo told CNN. Cuomo did not specify what tools Sweat had.
It's unknown whether Sweat took the supplies from the Clinton Correctional Facility in Dannemora, New York, from which he and Matt escaped June 6, or during his time on the run, CNN reported.
Friday, Matt was shot and killed in Elephant's Head, New York, police said.
Sunday, Sweat was spotted by an officer on a road near Route 30. When he tried to flee, an officer shot him twice in the torso. He is in a hospital today in Albany.
More than 1,000 corrections officers and law enforcement officers were involved in the 3-week search for the prisoners.
Cuomo called the escape "an extraordinary situation in many ways."
"If you were writing a movie plot, they would say this was overdone," he said to reporters Sunday evening.