— -- Colorado movie theater shooter James Holmes was not supposed to interact with other prisoners, but after a security gate was left open at just the wrong time, another inmate snatched an opportunity to attack the mass killer in the state penitentiary, even throwing punches as guards tried to pull the two apart, according to documents and a top prison official who spoke exclusively to ABC News.
Though officials insisted it was a minor incident, prison higher-ups said the episode proved Holmes was in so much jeopardy that he had to be secretly transferred out of state to an undisclosed location in what one critic called a highly unusual move.
"We had not allowed Holmes at that time to come into daily contact with other offenders," Colorado Prisons Director Steve Hager said in an exclusive interview in February. "That was not part of the management plan of him."
Hager explained that "the attack was part of the reason for moving him. There were many concerns; the attack was part of the concern."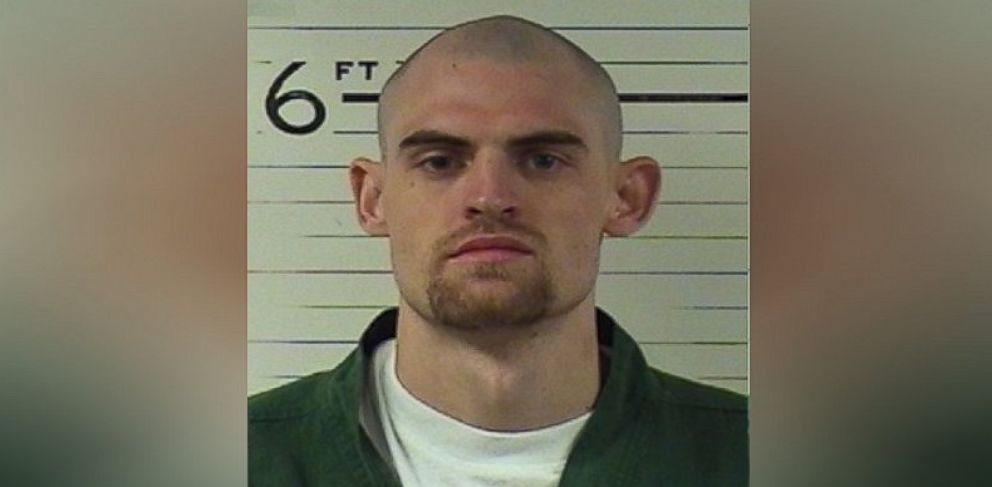 Hager said Holmes, 28, was not supposed to cross paths with anyone but prison staff while housed in the Colorado State Penitentiary in Canon City. But documents obtained by ABC News show that, as Holmes exited the office of his case manager on Oct. 8, a prison staffer opened a sliding gate without realizing he was putting Holmes in close proximity with another inmate, convicted car thief Mark "Slim" Daniels. The officer escorting Holmes was unable to radio the officer controlling the gate "as his battery had gone dead," according to a so-called "intelligence assessment" drafted after the incident occurred.
With the sliding gate opened and Holmes within striking distance, Daniels, according to the reports, "ran through the slider, squeezing through as it was closing toward offender Holmes … Offender Daniels began hitting offender Holmes, in and around his head, with his fist."
The documents paint a picture of a brief but frenzied incident with officers shouting "No. Don't do it," while "Daniels kept swinging over the top of [one officer's] head, still hitting offender Holmes." The officer escorting Holmes wrote that Daniels "landed at least two blows to offender Holmes before I was able to get behind" him.
Officers struggled to pull Daniels off Holmes but eventually got him to the ground. In the process, Daniels hit a female staffer "on the left side of her face below the eye and on the top of her head," the records say.
In a letter to Denver's Westword newspaper in December, Daniels said he regretted not doing more harm to the mass murderer.
"I'm so sorry I couldn't wipe him out and sent [sic] him packing to Satan's lake of fire," wrote Daniels, who is serving time for a series of crimes, including auto theft, menacing and forgery. "It was just impossible to do by myself with so many cops. I did get him six or seven good ones… He was very scared."
Hager, the prisons director, agreed to answer questions after ABC News obtained internal records detailing the assault through a formal request from the Colorado Department of Corrections. Even as he acknowledged shortcomings at his facility, Hager insisted that staffers did not make any mistakes or violate department procedures or protocols. No one has been disciplined because of the assault, he said, and no one would be.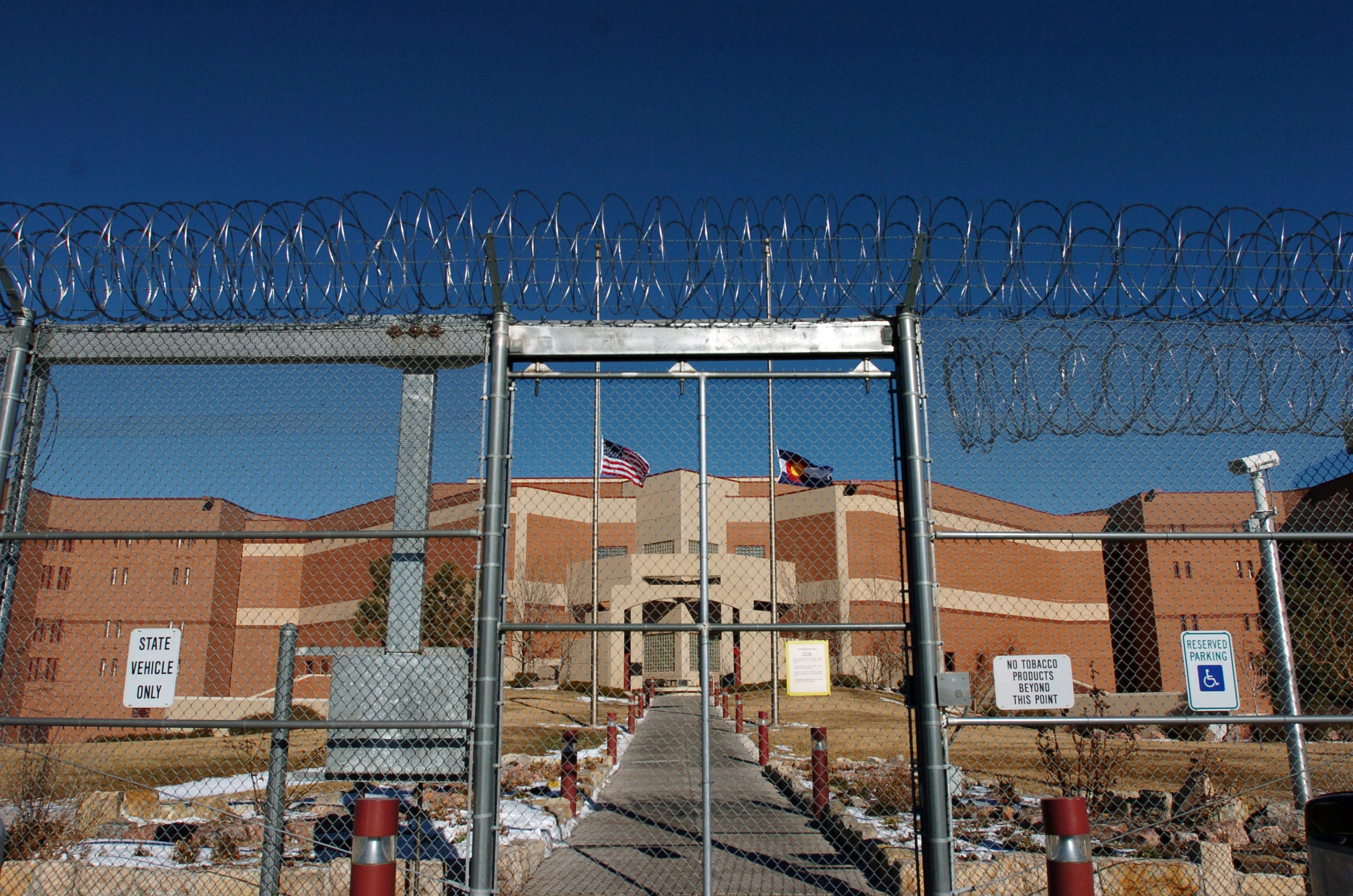 Despite Holmes' infamy and the fact he had been housed at the prison more than five weeks, corrections staff still had not determined whether he would be kept in "protective custody" and separate from all other inmates at all times, Hager explained. But he was being held alone in the facility's Management Control Unit. "At that time, they were trying to find the best placement for him," Hager said.
Hager told ABC News that he did not review the closed-circuit video of the incident, though, he said, "I am sure that it has been monitored by the facility and the facility warden." When ABC News requested copies of it, the state's first assistant attorney general, James Quinn, offered a different response, saying "there are no stills and no video."
When the assault occurred, it had been two full months since Holmes had been convicted on Aug. 7 for killing 12 and injuring 70 others when he shot up the Century Aurora 16 cinema in 2012. He was sentenced in late August to serve multiple life sentences behind bars.
After word got out that Daniels assaulted Holmes, strangers sent Daniels money and letters of support. Prison officials said his commissary account received $75 and someone was trying to "start a website called 'James' Jailhouse Justice.'" Daniels' mother also established a GoFundMe site to help pay for bills Daniels' family said are associated with the assault.
Because of the incident, Daniels was punished with 60 days in segregation, 45 days loss of privileges and up to 12 months in restrictive housing, Hager said. He has also been moved to Sterling Correctional Facility near the Nebraska border. He's eligible for parole in January.
But the most significant result of the incident was Holmes' secret move to an undisclosed prison.
When asked about Holmes' location, Corrections Department spokeswoman Adrienne Jacobson first said it was public record, though she refused to answer the question. Jacobson later changed her explanation, saying the agreement that allows for the interstate transport of prisoners being held in state custody requires confidentiality. When pressed by ABC News to justify the new secrecy, Jacobson, Hager and other prison officials said the location is being kept a secret, citing only non-specific "security" needs of Holmes, other inmates and staffers.
Other states who participate in the interstate-prisoner system as well as the federal government routinely release information concerning the whereabouts of prisoners. For instance, the locations of the five accused of planning the 9/11 attacks and notorious California killer Charles Manson are public record.
Local District Attorney George Brauchler, who prosecuted Holmes, said he is disturbed that the killer is being hidden by Colorado authorities, regardless of what transpired inside the penitentiary.
"You can Google the federal inmate locator and look up any federal inmate you've ever heard of and find where they're located right at this moment," Brauchler told ABC News. "Isn't that a tacit admission that the state system is less safe than the federal system? As a Colorado taxpayer and a Coloradoan who had to bear the impact of his mass murder, this guy should be serving a sentence in Colorado. And if not, we should know why and where he is."
Bob Hood, a longtime corrections official who used to run the federal government's highest-security prison, took issue with the explanations and actions of those in charge of Holmes and the Colorado prison system.
"It's not debatable: Errors were made," said Hood, a Colorado resident who used to be the warden of the federal Supermax penitentiary in Florence, Colo. "Clearly someone dropped the ball. [The inmates] should never have made contact. At a minimum, it's a failure of systems -- a very serious breach of security."
Hood said the assault was "simple" and should not have led to the extreme measure of Holmes being transferred to an undisclosed location.
"It's called a 'dump job,'" Hood said. "Moving him on to another warden. He's always going to be a target. The [Colorado] Department of Corrections could easily have placed him in a secure setting. It's ironic to me that they transfer him out of state for such a simple assault. The Department of Corrections dropped the ball. The inmate was assaulted. The system broke down."