Jan. 4, 2014— -- For the first time since faking her own kidnapping, Tiffiny Bray explained to ABC News' "20/20" why she dropped everything and ran away from her fiancé.
"I mean Chad was a nice guy. I just was not happy with my life in general," the 42-year-old Fletcher, Okla., native told "20/20." "I just felt like I couldn't breathe anymore."
Just months before her wedding day, Bray vanished.
Bray's frantic family appeared all over the news pleading for information. Her fiancé Chad McGuire worried he would have to turn their wedding plans into funeral arrangements.
"I was worried about her," McGuire told ABC News' "20/20." "I was worried that she'd run off the road and had a wreck. I tried calling her several times, and it just goes straight to voicemail."
The couple had a seemingly picture-perfect relationship. McGuire gave Bray a heart necklace for Valentine's Day, and a few months later, he gave her an engagement ring.
Everything seemed fine on July 20, 2010, when Bray, then 39, hopped into her fiance's pickup truck to run errands.
"The last text I heard from her was around noon. She asked what I wanted for lunch," McGuire said.
But Bray didn't return. After his search for her that evening came up empty, McGuire filed a missing persons report the next morning.
There was no word from Bray for an excruciating 96 hours, until McGuire received a text message sent from Bray's phone. It read: "Need help. Somewhere in Lawton in dark room. White man. Please [expletive] help me. Not sure I [can] use this again."
Richard Goss, special agent in charge of Oklahoma State Bureau of Investigation (OSBI), took the message seriously.
"When a text message comes in of that nature, that takes it to the forefront of the seriousness of what may be going on," Goss told "20/20." "Everything had to go on hold while we addressed this kidnapping."
Family and friends, including Tommy Lewis, helped search for Bray. "People took off work," Lewis told "20/20." "We spent our time and money searching, trying to assist investigators, give them any information we could."
While Bray was feared dead, her fiancé also had to carry the burden of suspicion, when investigators gave McGuire a polygraph test asking where Bray was.
"I had one ask me where the body was," McGuire recalled. "I was nervous about it."
Investigators found another person of interest when Bray's former employer looked through a computer Bray had access to and found an email exchange between her and a man named Steve in Palestine, Texas. The two had met on an Internet dating site.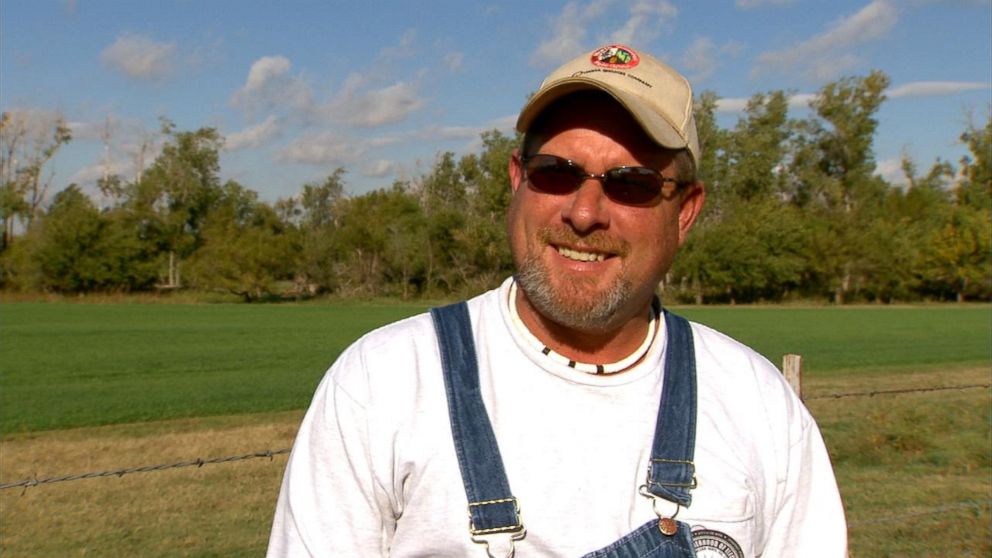 Police were able to track Steve's cell phone to a motel in Corpus Christi, Texas. On Aug. 13, 2010, nearly a month after Bray disappeared, Goss barged into a room at the motel and discovered the truth.
"Tiffiny was there in the room by herself ... when we walked into the motel room, and she was safe and sound," Goss said. "We knew it had all been a hoax."
It turned out Bray had not been the victim of a kidnapping, but was a reluctant bride with a bad case of cold feet.
"I was immediately of course scared," Bray said. "But I was grateful that I was found."
Bray told "20/20" she made the plan to leave a few days before the July morning her fiancé last saw her. Instead of going into town to run errands, Bray drove McGuire's truck to an Oklahoma City pawn shop to sell the heart necklace he gave to her. She then made a 700-mile-long multi-state trek to Texas to meet Steve.
"The whole time I was driving I was shaking. I was so confused," Bray said. She later headed south with Steve to Corpus Christi, Texas, to find a fresh start and checked into the motel where police eventually found them.
Police later learned that Steve had no idea that Bray was a missing woman. "It was just somewhere to go," Bray said of driving to Texas. "It was my escape. It was my way out."
Bray said she didn't think leaving Oklahoma in Chad's truck would get police involved and she blocked out the ramifications.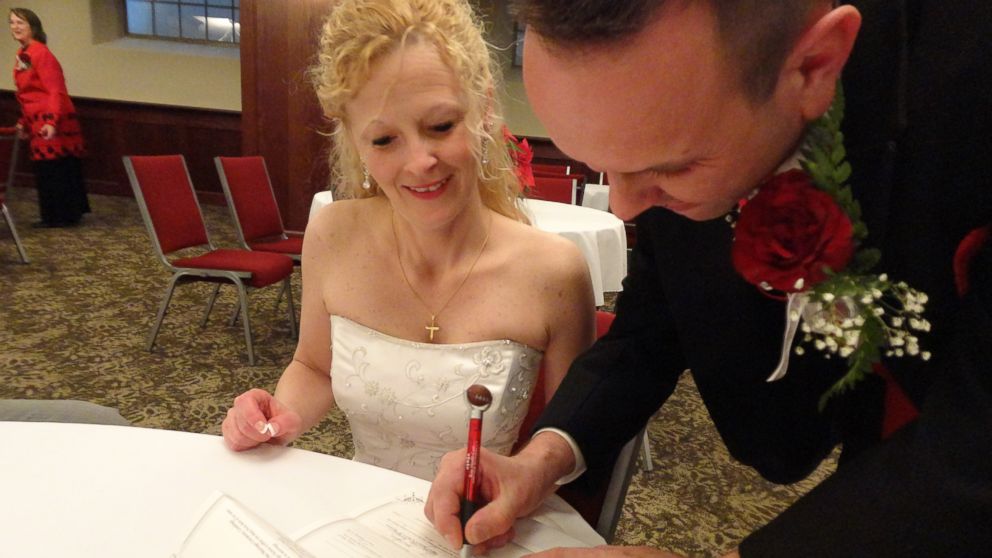 "I mean, all I was doing was leaving," Bray said. "In my thought, it wasn't against the law to take off and leave and not tell anybody where I was going."
However, after logging 6,500 miles, spending 685 man hours and more than $34,000 on the case, the Oklahoma State Bureau of Investigation had no sympathy for Bray. She was arrested for unauthorized use of McGuire's truck and false reporting of a crime.
"I was happy I wasn't a suspect anymore," McGuire said. "I was glad that she was found alright, you know, safe, but I wasn't too happy."
Bray was able to cut a deal with local authorities and would serve no more jail time for the charges she faced, as long as she paid back the $34,000 spent on her case.
Today, Bray works 60 hours a week as an accountant for a construction firm to pay the OSBI back $560 a month for the next five years. Her ex-fiancé hopes she does well. "I moved on. She's moved on," McGuire said. "I'm hoping she does good."
Nearly four years later, Bray has even found love with Tommy Lewis, the family friend who helped search for her. A relationship between the two bloomed after Lewis invited her to church, and they eventually married.
When asked whether he was worried Bray wasn't going to show up on their wedding day, Lewis laughed and said, "I'd be lying if it didn't cross my mind."
"I'm very grateful that they did find me," Bray said. "Because I don't even know to this day where I'd be if they wouldn't have found me."