— -- Jury selection has started in the trial of the first of six police officers facing criminal charges in connection to the death of Freddie Gray, the Baltimore man who died earlier this year after being taken into police custody.
Protests, some violent, raged through Baltimore after Gray's death in April. There were about a dozen protesters outside the Baltimore Circuit courthouse today during jury selection, and their chants calling to "Shut this city down!" could be heard from inside court.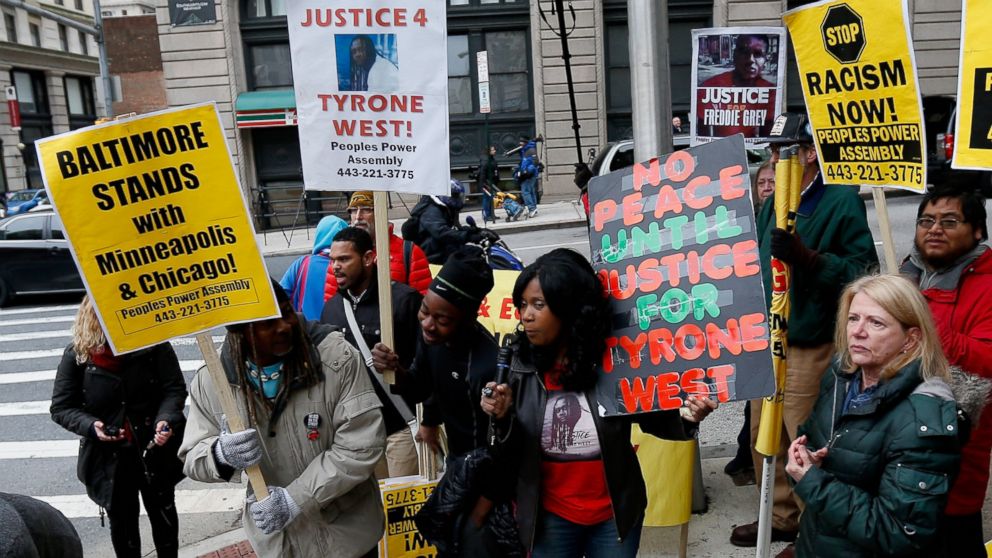 What Trial Is This?
Officer William Porter is the first of the six police officers facing charges in relation to Gray's death.
Porter faces second-degree assault, involuntary manslaughter, reckless endangerment and misconduct in office charges. He has pleaded not guilty to all of the charges, as have the other five officers.
Gray died in April from a severe spinal injury while in custody after being arrested when he fled from the police. Porter allegedly failed to get medical help for Gray as the transport vehicle carrying the suspect made several stops in Baltimore after picking him up on the way to the police station.
Prosecutors are believed to have chosen to schedule Porter's trial first because they hope to use him as a witness in the trials of his fellow officers, according to The Associated Press.
A list of more than 200 potential witnesses has been submitted to the court, including Baltimore City State's Attorney Marilyn Mosby, as well as fellow police officers who are charged in connection to Gray's death. Their inclusion on the list does not mean that they will definitely be called to testify, however.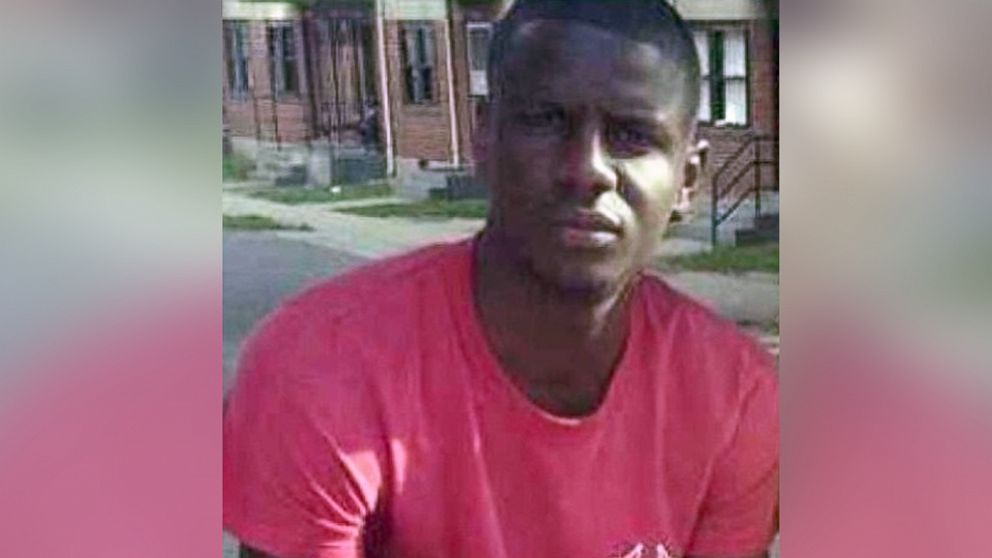 How Long Will This Trial Last?
The judge in this case seems determined to move quickly. Judge Barry Williams said that the case will end no later than Dec. 17, meaning 15 days at most in court to decide Porter's fate.
How Are Potential Jurors Being Selected?
Even though Porter's defense attorneys have made repeated requests to move the trial out of Baltimore, arguing that the jury pool would be tainted because of itsproximity to the incident, the trial is moving forward and the voir dire jury selection process has started.
Potential jurors were asked whether they had heard about the case, and everyone acknowledged that they had. The city-wide curfews and the civil settlement with Gray's family were also specifically mentioned during the jury selection process, which may take anywhere between three hours and three days to complete.
How Is The 2016 Campaign Weighing In?
Though many politicians weighed in on the Freddie Gray case immediately after it happened, there is one who has a more personal stake in the situation.
Democratic presidential candidate Martin O'Malley was the mayor of Baltimore from 1999 until 2007 before going on to become the governor of Maryland. He commented on the case today while at an event in New Hampshire.
"Baltimore has come a long way since 1999… this year we have clearly suffered a setback," he said to reporters in Manchester, New Hampshire, after touring the Velcro manufacturing plant in town. "The key is to pick yourself up off the mat and find a way to bring people together."