— -- Although Harvey has weakened to a tropical storm since roaring ashore Friday night, meteorologists say the weather system's slow-moving nature will bring copious amounts of rain to southeast Texas in the coming days, which will lead to rising sea levels and flooding coastlines.
Lingering rain bands have inundated Houston and surrounding areas and even more rain is expected.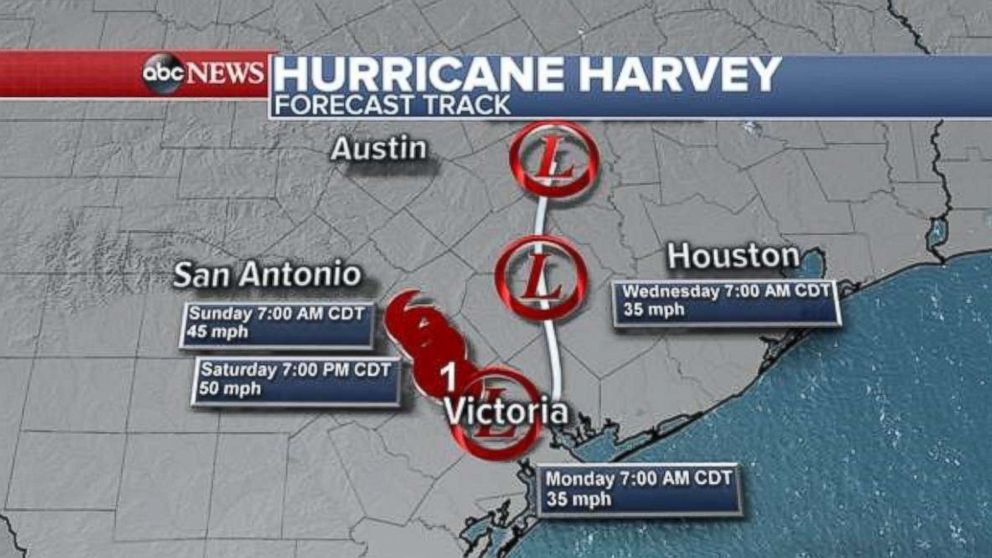 Below is a projected timeline of what to expect from Harvey over the next few days, according to forecasts from the National Weather Service and ABC News meteorologists:
Sunday
Harvey weakened to a tropical storm by Saturday afternoon after making landfall as a Category 4 hurricane. The storm is expected to weaken further and slow down, as it meanders between Victoria and San Antonio.
As of around 4 a.m. local time Sunday, over the last 24 hours, the Houston and Galveston areas received 24.10 inches of measured rain, according to the National Weather Service.
Houston is expected to experience devastating flooding, as Harvey lingers over Southeast Texas.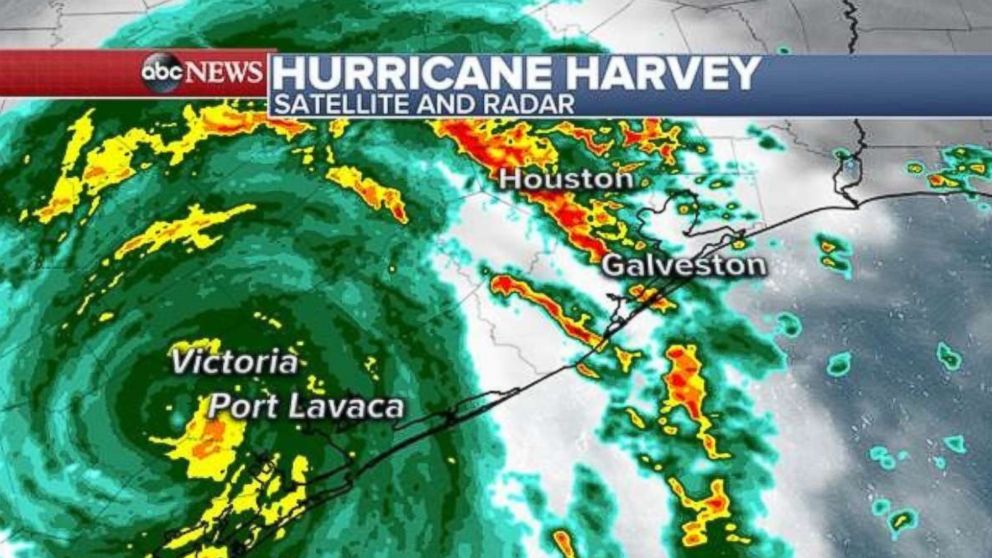 Sunday through Monday
Harvey will head back toward the coastline and interact with the warm waters of the Gulf Coast early next week. Earlier forecast models indicated the storm could re-emerge briefly over the Gulf of Mexico and then make a second landfall in northeastern Texas or Louisiana. However, the latest track shows Harvey sticking to land, but coming close enough to the water to draw in some moisture, which will fuel additional rainfall.
This means areas that were already hit hard along the Texas coast should expect even more rain and wind, setting the stage for potentially catastrophic flooding and storm surge. Rainfall in some areas in Houston could reach as much as 40 to 50 inches.
"This is a very bad scenario to be dealing with," ABC News meteorologist Daniel Manzo said Saturday. "This will lead to staggering prolific amounts of rain."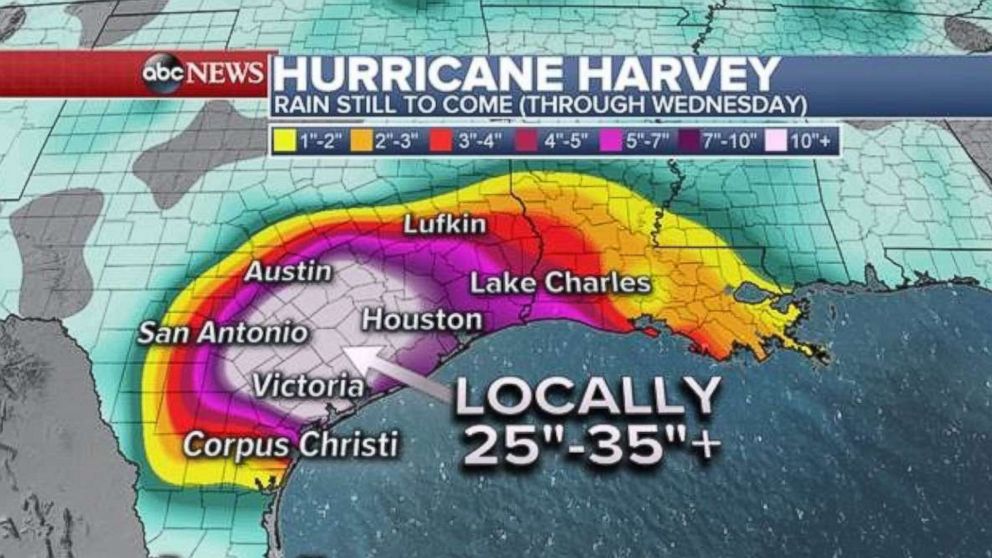 Tuesday through Wednesday:
Harvey will then take off northeast, moving further inland into Texas, but staying west of Houston.
Remember, the storm is an evolving system and its track could change.