Reports from two outside experts who examined the use of deadly force in the case of Tamir Rice, a 12-year-old boy who was shot dead by a Cleveland police officer, concluded that the shooting was "reasonable." The experts had been retained by Cleveland prosecutors. Their reports, released this past weekend by the Cuyahoga County Prosecutor's Office, come ahead of a grand jury's decision on whether criminal charges are warranted in Tamir's death.
Interested in
?
Add as an interest to stay up to date on the latest news, video, and analysis from ABC News.
Tamir was holding a toy gun when he was shot by officer Timothy Loehmann at a Cleveland, Ohio, playground in November 2014. The case has drawn national attention.
Hillary Clinton, who tweeted her support for Tamir and his family today, wrote that "Too many black families are mourning the loss of a child."
Sending support to Tamir Rice's loved ones. Too many black families are mourning the loss of a child. We need to change that reality. -H

— Hillary Clinton (@HillaryClinton) October 12, 2015
Here's a look at both reports from these experts who deemed the shooting "reasonable."
Sims report
One report is by S. Lamar Sims, Senior Chief Deputy District Attorney in the Office of the Denver District Attorney Mitchell R. Morrissey, who has worked on other officer-involved shootings.
"The issue is, in short, could a reasonable police officer have believed Rice's gun was a real firearm," Sims wrote. "The answer must clearly be answered in the affirmative."
Sims noted that Loehmann, "a 'trainee' officer, was not in control of the police car. Officer Loehmann, in the passenger seat and closest to Rice when the patrol car stopped, was in a position of greater peril."
Sims concluded, "There can be no doubt that Rice's death was tragic and, indeed, when one considers his age, heartbreaking. However, for all of the reasons discussed herein, I conclude that Officer Loehmann's belief that Rice posed a threat of serious physical harm or death was objectively reasonable as was his response to that perceived threat."
Crawford report
Another report is from former FBI agent Kimberly A. Crawford, who has taught classes in the use of deadly force.
Crawford said it is "apparent that not only was Officer Loehmann required to make a split-second decision, but also that his response was a reasonable one."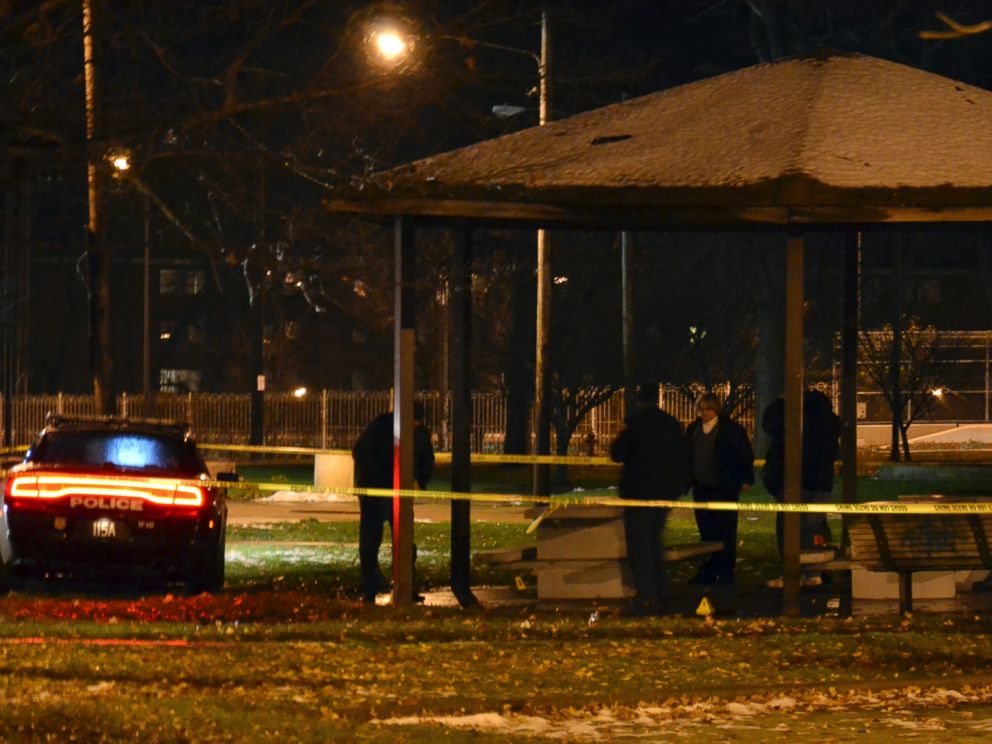 "Officer Loehmann was on the passenger side of the vehicle which was within close proximity to Rice. At the time, Rice was reportedly armed with a handgun, and Officer Loehmann was without cover. Following universal training and procedures, Officer Loehmann's attention would be focused on Rice's hands as they moved towards his waist band and lifted his jacket," Crawford explained.
"Unquestionably, the actions of Rice could reasonably be perceived as a serious threat to Officer Loehmann. Waiting to see if Rice came out with a firearm would be contrary to action versus reaction training," she said. "Considering Officer Loehmann's close proximity to Rice and lack of cover, the need to react quickly was imperative. Delaying the use of force until Officer Loehmann could confirm Rice's intentions would not be considered a safe alternative under the circumstances."
Crawford concluded "that Officer Loehmann's use of deadly force falls within the realm of reasonableness under the dictates of the Fourth Amendment."
A third report released by the prosecutor's office is a technical reconstruction of conditions at the Cudell Recreation Center, the site of the shooting, on the day Tamir was shot. It was compiled by the Ohio State Highway Patrol.
What's next?
Rice family attorney Subodh Chandra said the expert reports show that the prosecutor's office is trying to avoid accountability, according to the Associated Press.
Chandra said the experts "dodge the simple fact that the officers rushed Tamir and shot him immediately without assessing the situation in the least," the AP reported.
"Reasonable jurors could find that conduct unreasonable," Chandra said, according to the AP. "But they will never get the chance because the prosecutor is working diligently to ensure that there is no indictment and no accountability."
The prosecutor's office said it has "invited attorneys for the Rice family to offer input and/or evidence," to which the family's lawyer said they are still deciding.
The prosecutor's office said all evidence will be presented to the Grand Jury.
"We are not reaching any conclusions from these reports. The gathering of evidence continues and the Grand Jury will evaluate it all," the prosecutor's office said.
"We continue to invite public dialogue regarding the use of deadly force in this and other cases with the goal of preventing these tragic occurrences," the prosecutor's office said.
"The ultimate decision on reasonableness," the prosecutor's office explained, "will be made by the citizens of this county through the Grand Jury."
The Associated Press contributed to this report.
Get real-time updates as this story unfolds. To start, just "star" this story in ABC News' phone app. Download ABC News for iPhone here or ABC News for Android here.