— -- Officials are investigating the cause behind an apparent explosion or eruption on a Rhode Island beach today that forced the beach to be evacuated and left one woman in the hospital.
An explosion was reported at the Salty Brine beach in Narragansett around 11:15 a.m., according to Rayna Maguire, Assistant to the Director of the Rhode Island Department of Environmental Management.
The explosion "blew a 50-year-old woman onto the rocks," Maguire told ABC News.
She had been sitting in a chair up against breakwater at the tide line when the sand erupted, said Larry Mouradjian, Associate Director for Rhode Island Natural Resources Management.
She was taken to South County Hospital in unknown condition. Her name was not released and the hospital declined to comment.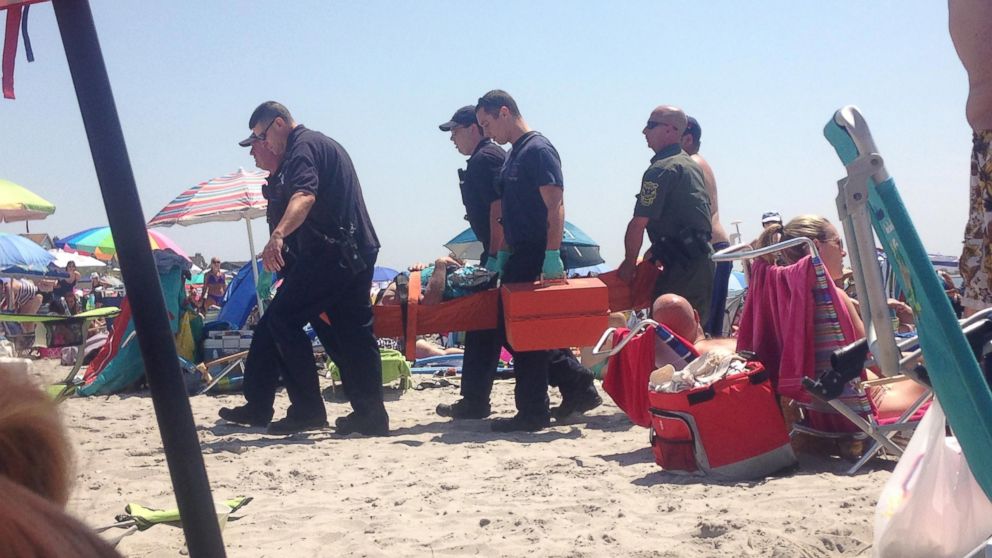 The beach was evacuated and a bomb squad responded to the scene.
It's unknown what caused the apparent explosion or eruption, officials said this afternoon, adding that there was no indication of a device or malicious intent.
"We have no evidence or indication that there was a device, this could be natural, it could be man-made, at this point, it's still under investigation," said Kurt Blanchard, the acting chief of the Rhode Island Environmental Police.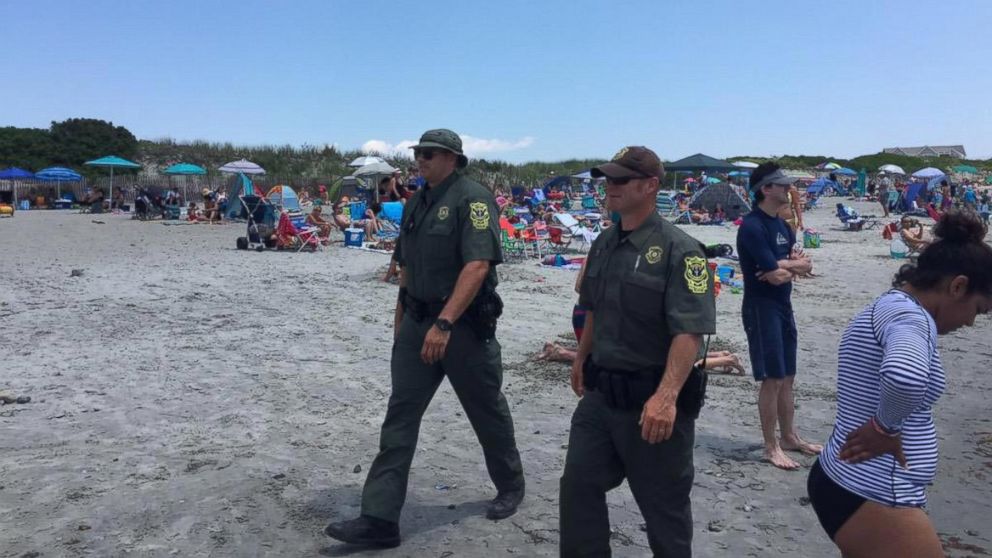 Dave Dean, a local radio host who was on the beach at the time, said he first heard a low rumbling sound.
"I thought it was a small tremor or something," he said. "I didn't think anything of it. And I started hearing people start yelling 'Call 911' because a lady got hurt in the incident. I saw a lady on the ground, and after about 20 minutes they asked us to get off the beach."
"I walked over to try and take a look at what happened. There was what looked like a sink hole. ... If you had dug a hole and put some sand over it that's what it looked like," Dean said.
Another beachgoer, Stacey Beal, described a gas odor at the scene.
"We were just sitting at the beach. Heard a loud explosion sound, something like a gas explosion, and when we looked up, it was like a pile of sand blowing up out of the ground," Beal said.
"We saw a woman come out of her chair and we saw all the sand come up like a volcanic eruption, and she was thrown five feet up and came down on her front side," Beal said.
Beal said the victim was conscious when emergency responders took her off the beach.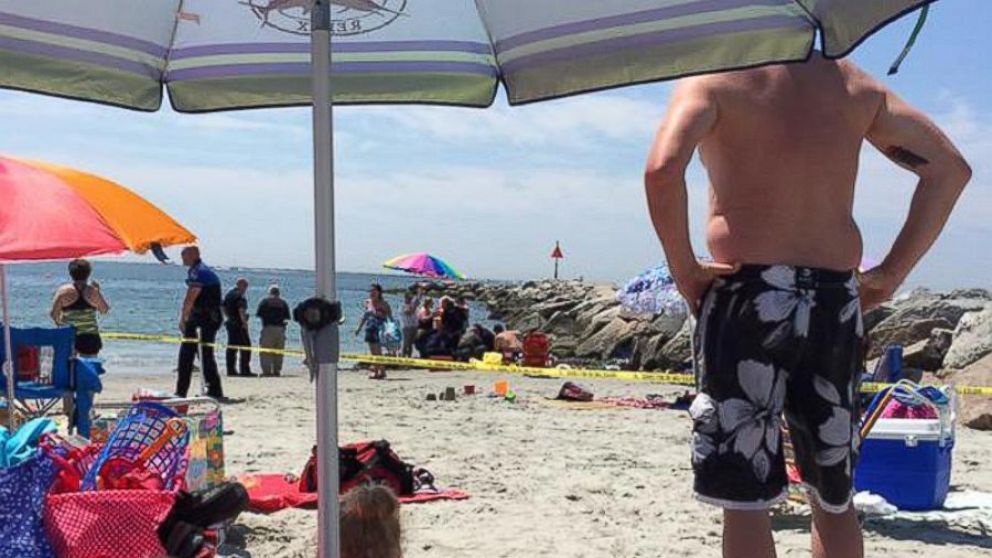 The police, bomb squad, and the Bureau of Alcohol, Tobacco, Firearms and Explosives are involved in the investigation.
The beach area has been sampled and the beach is expected to open Sunday, officials said.