Family accuses United Airlines flight attendant of knowingly stuffing dog in bin, where it died
The puppy died on United flight after being placed in an overhead compartment.
A mother and daughter whose puppy died while flying United are alleging that a flight attendant knowingly forced the animal into an overhead bin.
And now Catalina Robledo and her young daughter, Sophia Ceballos, are saying the flight attendant responsible is lying about the encounter that killed their 10-month-old French bulldog, Kokito.
"It makes me feel sad -- I just really miss him," Sophia, 11, said Tuesday in an interview with ABC News. "He was a member of our family. He was like my brother to me."
"He was special," she added, holding back tears. "He was really smart and really sweet too."
The family is alleging that the United employee knew there was a dog in the bag when asked to place it in the overhead bin.
"The flight attendant came, and she was like, 'You have to put him up there because it's going to block the path,'" said Sophia, speaking on behalf of her mother, who isn't fluent in English. "And we were like, 'It's a dog, it's a dog." And she said, 'It doesn't matter, you still have to put it up there.'"
A passenger on the flight told ABC News that the flight attendant didn't know there was a dog in the bag when she insisted on moving it to the overhead compartment. Upon hearing that there was a dog in the bag after the flight landed the flight attendant "seemed frazzled and shocked," the passenger said. "She said that she did not know there was a dog in the bag, and if so she never would have instructed it to be put in the bin above."
The mother and daughter boarded the three-hour flight from Houston to New York intending to keep the puppy in its carrier on the floor near their seats, but they were instructed to place it in the bin.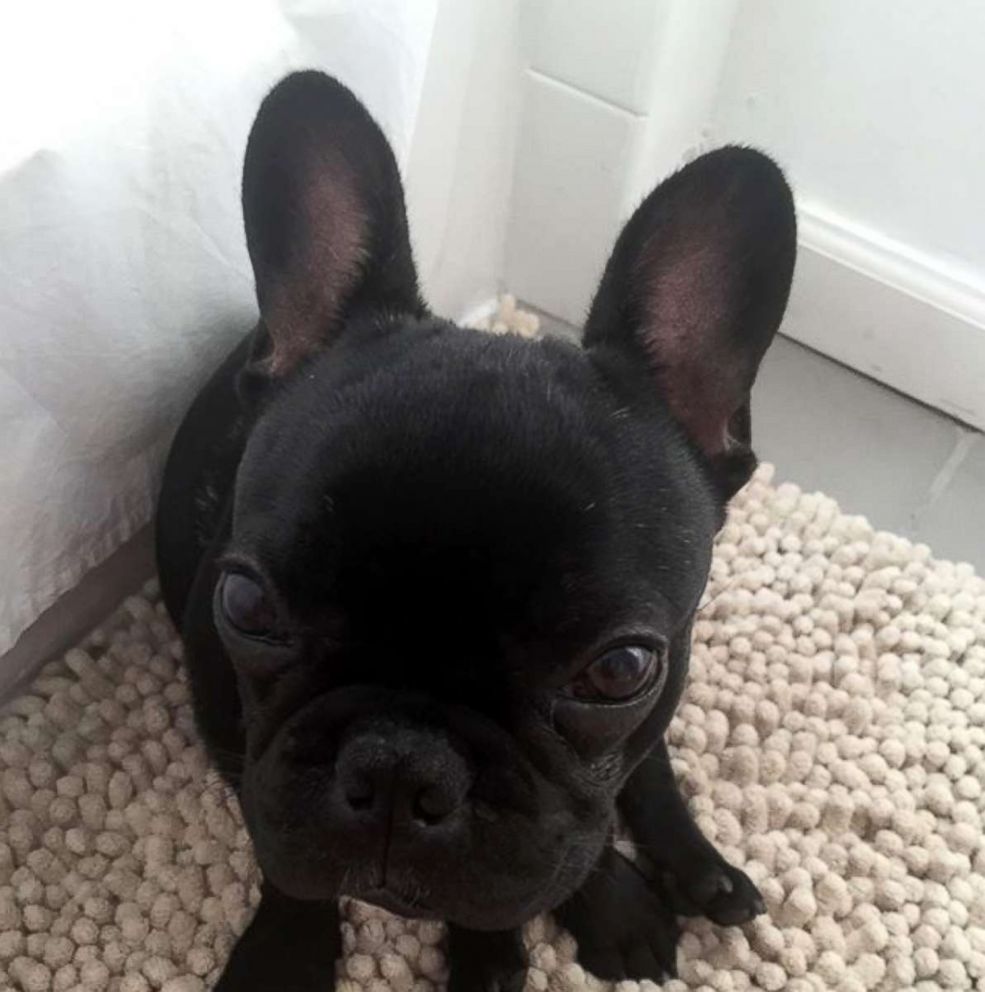 Unable to protest further, Robledo, who also was traveling with a newborn, said the flight attendant helped her place the dog into the overhead bin and closed the door. But something felt wrong, the family said.
"There were two people behind us who said they had the same dog, and they were like, 'You shouldn't this ... it's not common to do this,'" Sophia said, adding that her mom had even asked if she could carry the dog in her lap, but the flight attendant refused.
The young girl went on to describe how she felt at the end of the flight when she and her mother realized that Kokito wasn't moving.
"She took him out, and he was dead," said Sophia, sobbing. "She's like, 'He died, died!' And he didn't wake up ... she hit his chest so he could breathe, but he wouldn't move."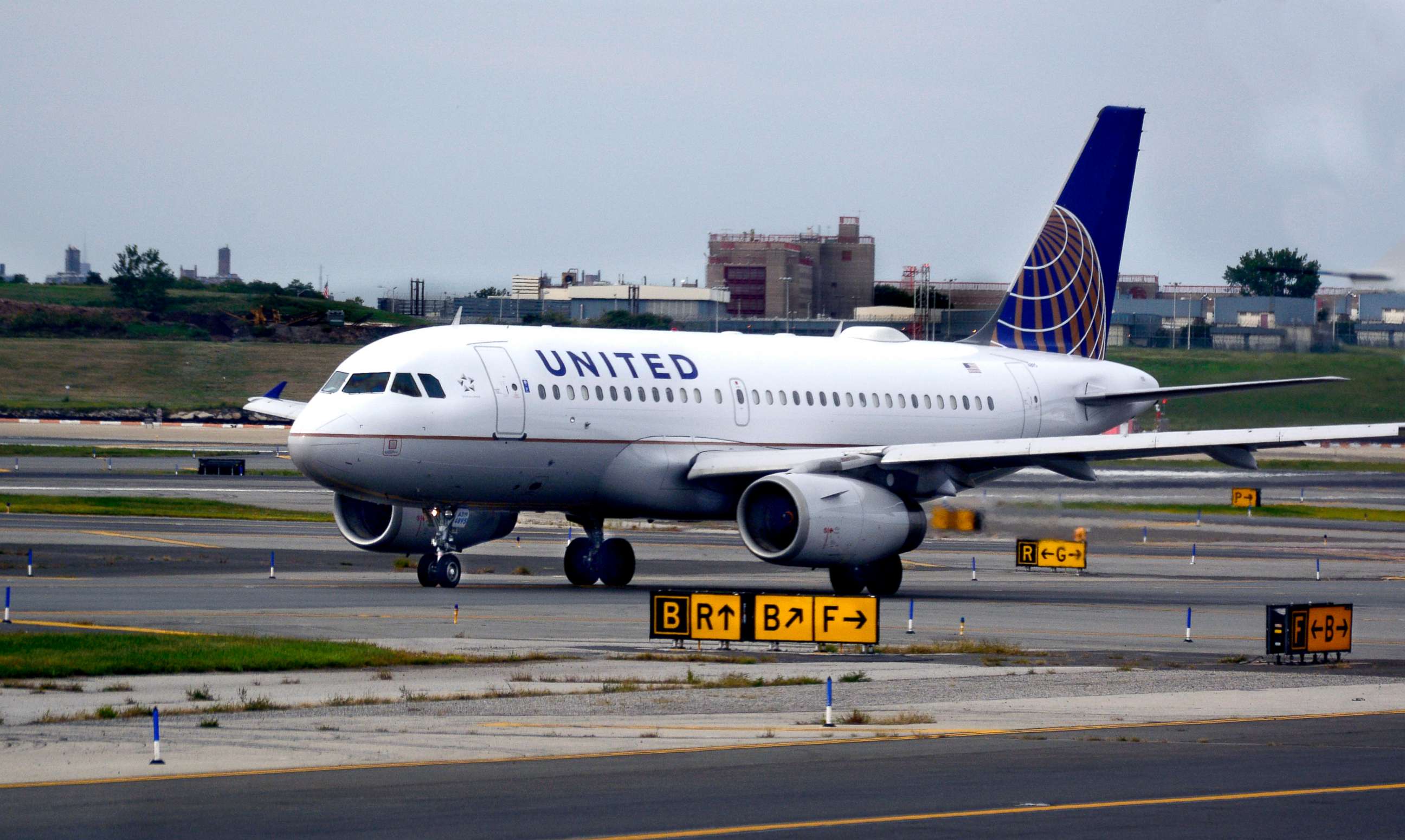 The family said the situation got even worse when the flight attendant came over to apologize and claimed she didn't know a puppy was in the bag.
"In the end, she says she didn't know it was a dog, but she actually touched the bag and felt him there. She's basically lying to us now," Sophia said. "She said, 'Oh, I'm sorry, I didn't know it was a dog. I thought it was just a normal bag.' But we told her it was a dog. She was lying!"
The family also said that the dog barked multiple times during the flight, but they were unable to check on him because of turbulence.
United told ABC News that it assumes full responsibility for the puppy's death. A spokesperson could not immediately say if anyone has been disciplined.
"This was a tragic accident that should have never occurred, as pets should never be placed in the overhead bin," United said in a statement. "We assume full responsibility for this tragedy and express our deepest condolences to the family and are committed to supporting them. We are thoroughly investigating what occurred to prevent this from ever happening again."
The airline has the highest rate of incidents involving animal loss, injury or death during air transportation, with 2.24 for every 10,000 animals transported by U.S. carriers, according to Department of Transportation. That's more than twice as many as competitors.
United did not respond to ABC News' request for further comment.
The Association of Flight Attendants-CWA, which represents United employees, said in a statement, "We feel deeply for the pet owner who experienced this tragic event. This was clearly a terrible accident as there is not a single Flight Attendant working for any airline who would knowingly direct a passenger to put their pet in an overhead bin. We look forward to working with the industry to achieve real solutions that will avoid such a terrible accident."
ABC News' Brian O'Keefe contributed to this report.