— -- Travelers not rushing through JFK's terminal 5 now have time to stop and smell the...potatoes, garlic, leeks, mint, lavender and a variety of other fresh crops sprouting outside the security lines and baggage check.
After three years of planning, JetBlue opened a 24,000-square foot vegetable farm at the airport this October.
"We were really trying to think of ways to make people love their travel experience, to disassociate the stress of travel with an airport," said Sophia Mendelsohn, head of sustainability at JetBlue.
Thirty different types of vegetables are growing in 2,000 crates. Like a traditional farm, the crops rotate depending on the season.
"We are definitely growing blue potatoes here and we send them to our partner Terra," Mendelsohn said.
Terra makes the blue potato chips that are served on JetBlue flights.
"They're testing the sugar and starch levels to make sure they make good chips," Mendelsohn said.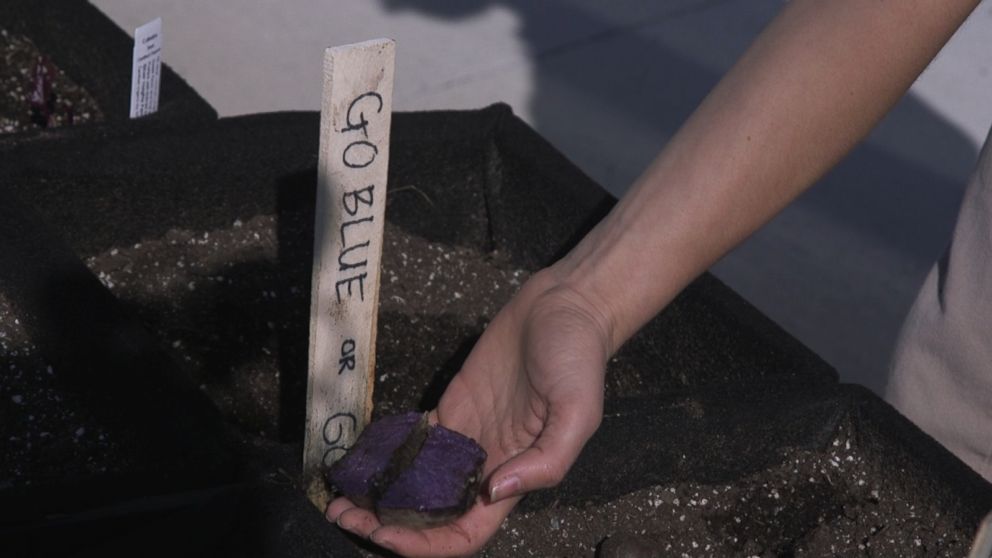 JetBlue partnered with GrowNYC, a nonprofit that specializes in urban agriculture, to build the farm.
"We brought in soil...from a farm upstate which actually uses compost that comes from terminal 5, comes from some of JetBlue's vendors here. So it's kind of a neat cycle," said Shawn Connell, the program manager with GrowNYC.
JetBlue harvested all the crops in November. Crew members volunteered their time to assist with the undertaking, along with GrowNYC and City Harvest, another nonprofit that donated the extra produce to New York's food banks.
"We thought it was a wonderful idea to donate to restaurants and to some other organizations that may need fresh vegetables and things like that," said JetBlue employee Ron Haskins. "It was a great opportunity to come in and say thank you and give back."
Watch the video above to learn more about the farm.
ABC's Morgan Korn and Megan Spinelli contributed to this report.