— -- A Texas man went to the home where his relatives were staying on Wednesday and opened fire - killing six people, including four children who ranged in age from 4 to 13 - and surrendered to police after a tense three-hour standoff in a suburban cul-de-sac outside of Houston, according to the Harris County Sheriff's Office.
At a morning press conference, authorities identified the suspect as Ron Haskell, 34. He will be charged with multiple counts of capital murder.
How Alleged Gunman's Own Daughter Stopped More Killings
The lone survivor of the shooting is a 15-year-old girl - who managed to dial 911 and tip off police that the man intended to kill her grandparents. She remains in critical condition, they said.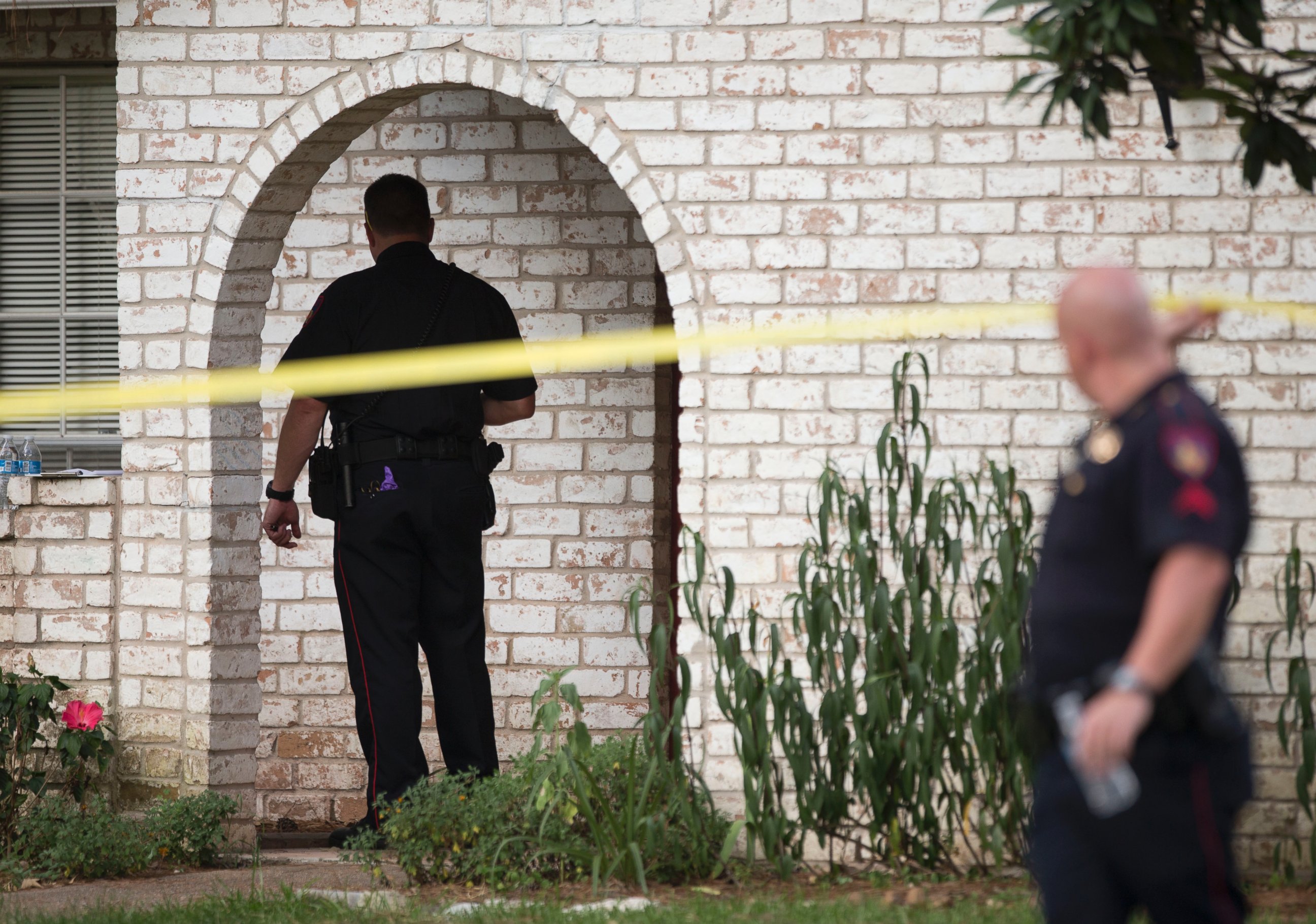 The victims include two boys, 13 and 4, and two girls, ages 9 and 7, authorities said. Two adults caring for the children, a 39-year-old man and 33-year-old woman, were also found dead at the home at 711 Leaflet Lane.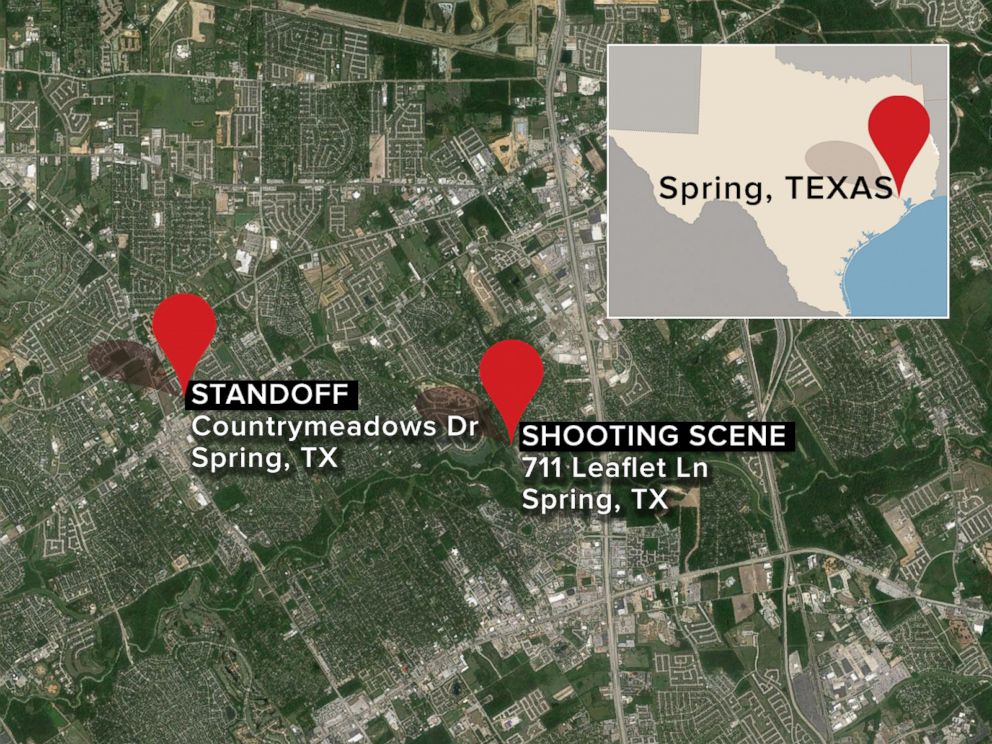 The suspect fled the house and led police on a short chase in the neighborhood.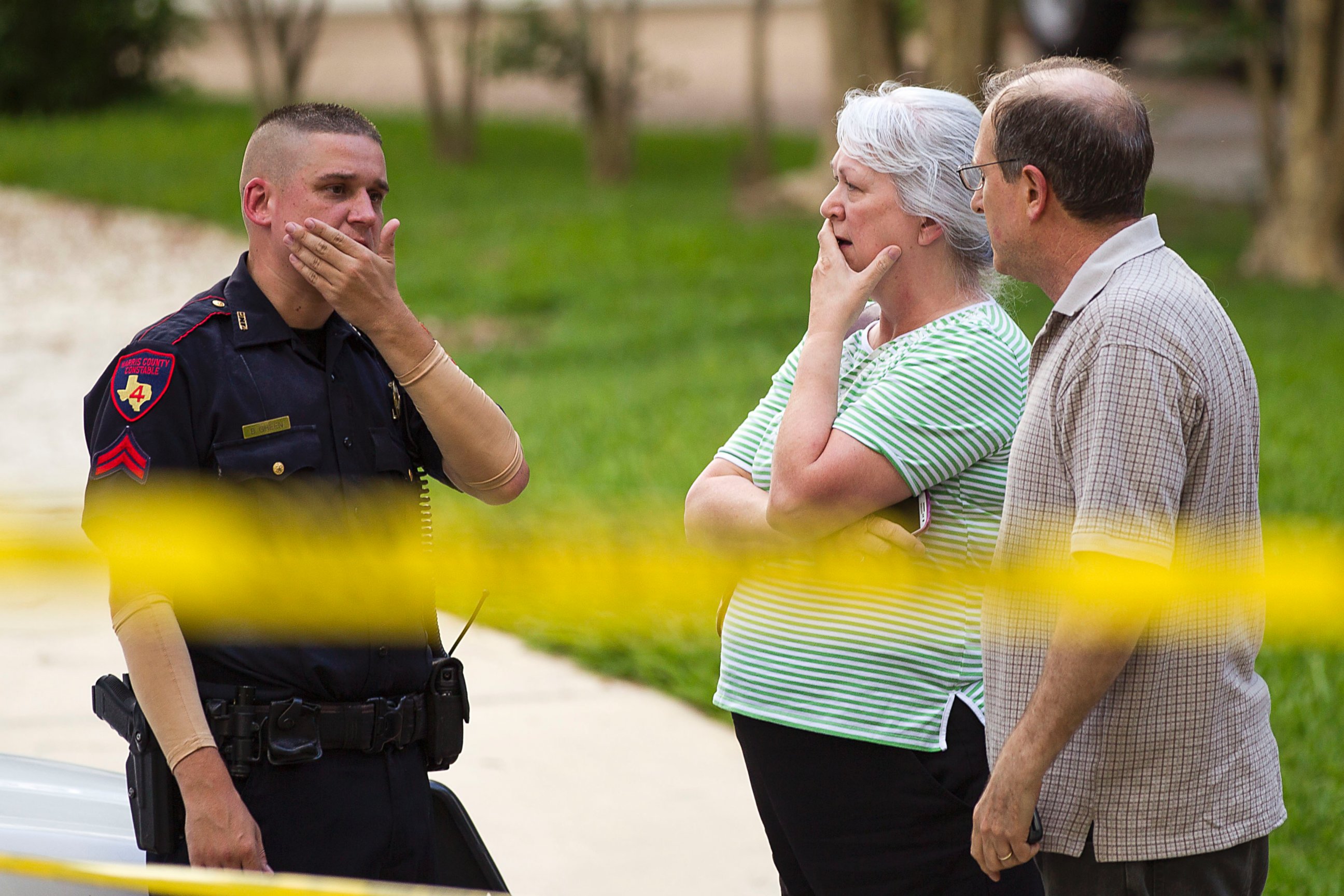 Three of the children were found dead inside the home, and a fourth child died after being airlifted to a hospital, police said. The surviving teen was listed in critical condition at a local hospital.
Seven people were shot, five fatally, in Spring, Texas.
The Harris County Precinct 4 Constable's Office apologized at a morning press conference for providing misinformation following the shooting, calling the tragedy a "fluid situation." It was originally reported that five children and one adult had been killed, but the Harris County Sheriff's Office later said that four children and two adults had been killed.
As the trucks blocked the suspect's car, the man visibly engaged with police from the driver's seat. Police said the suspect had a handgun and was holding it to his head. They were speaking with the man by cell phone as darkness fell over the scene. Nearby homes were evacuated.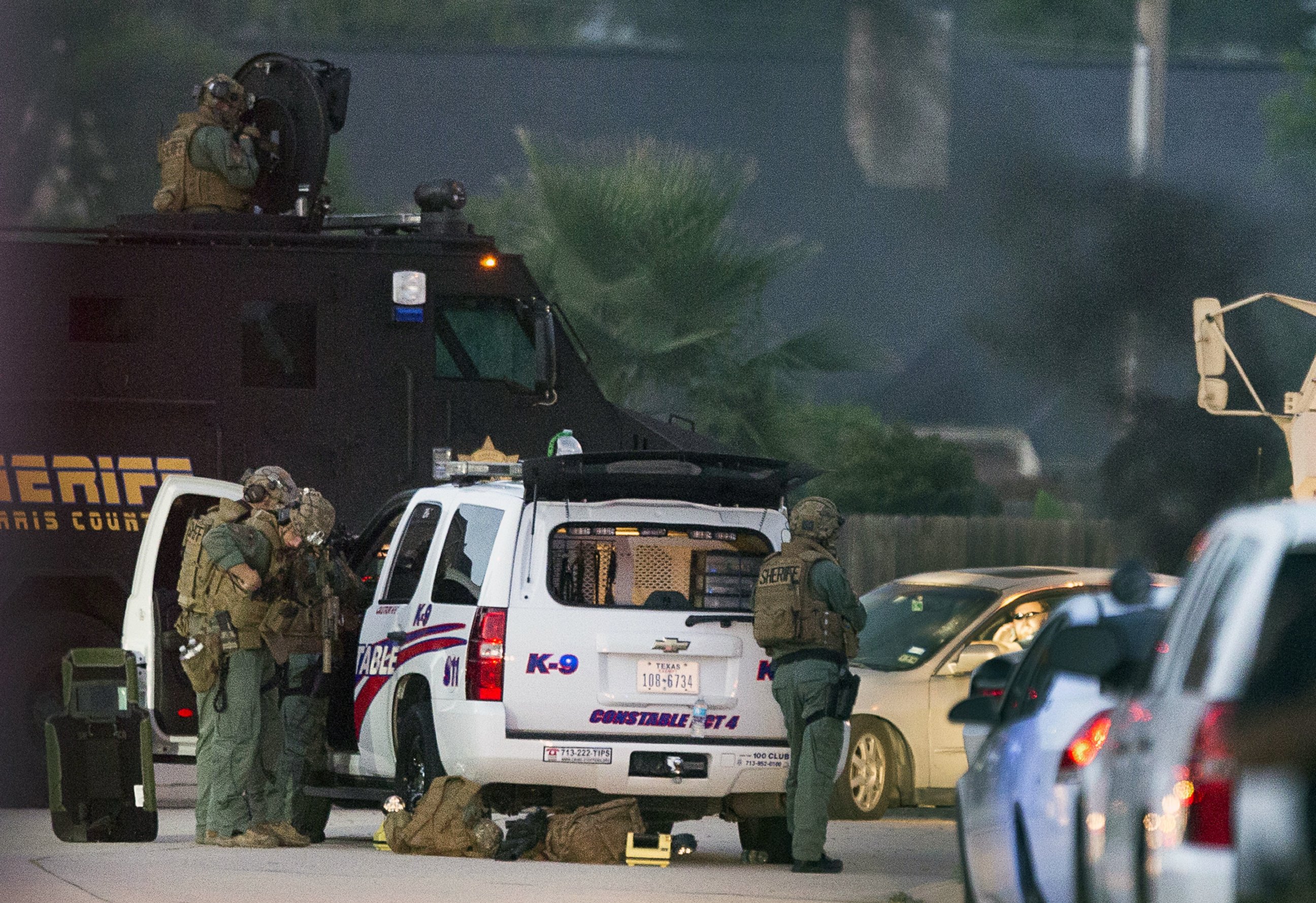 At about 10 p.m. CT, authorities swarmed the vehicle, and the suspect was taken into custody.
Editor's Note: This story has been changed to reflect that the Harris County Sheriff's Office this morning identified the suspect in the Texas shooting as Ron Haskell, 34. The Constable's Office previously identified a different person as the suspect to ABC News. That individual's name has been removed from this story.
Read: Chicago's Holiday Toll Was 82 Shootings, 14 Deaths
Read: Remembering the Victims of the Santa Barbara Rampage
To receive updates on this story, "star" this story in ABC News' phone app. Download ABC News for iPhone here or ABC News for Android here.