— -- The father of a student killed in the Feb. 14 shooting rampage at Marjory Stoneman Douglas High School is determined to make sure such a tragedy never happens again -- and he's heading to the Florida state legislature to ensure just that.
In an interview with ABC News, Andrew Pollack -- whose 18-year-old daughter Meadow was one of 17 students and faculty members gunned down at the Parkland, Florida, school -- said he does not want any parent to experience the pain and suffering he and his family have over the last few weeks. Meadow Pollack was set to graduate in the spring.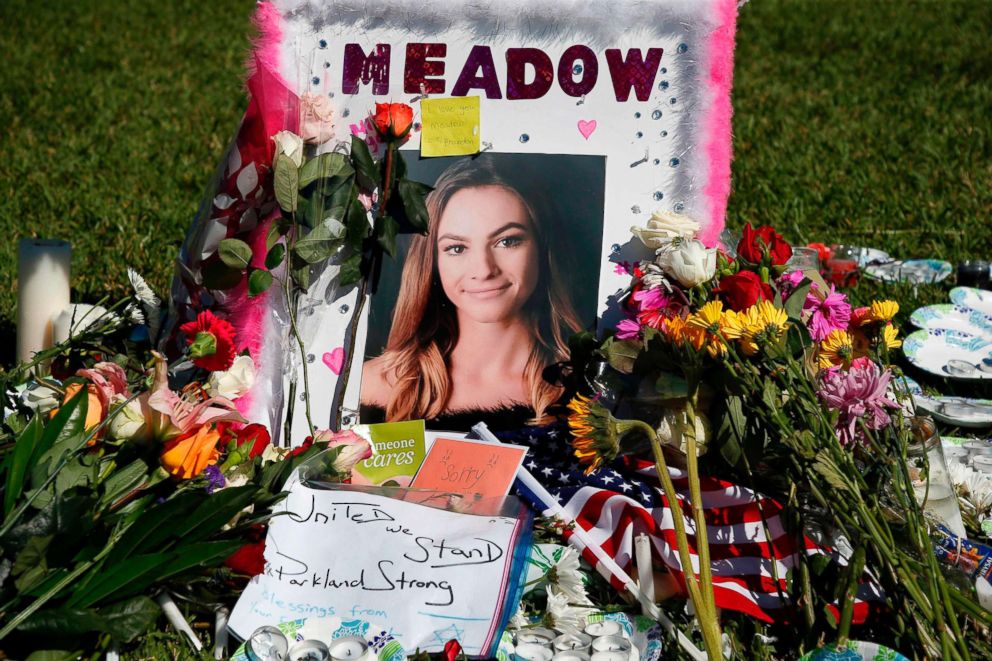 Pollack explained that he's helping to work on a bill with state lawmakers that will focus on reinforcing schools to make them safer, while giving police officers more rights when dealing with someone who is mentally ill.
The bill would also include a provision for a volunteer marshal program, in which teachers could sign up for police training to be certified to become a marshal, Pollack said.
"It's not about just giving some teacher a gun," Pollack said, adding that it's a volunteer-only program for teachers who are comfortable enough to undergo the training.
Pollack was among the dozens of people outside Marjory Stoneman Douglas High School Wednesday who came to welcome students back to class for the first time since the shooting. He described the experience as "emotional."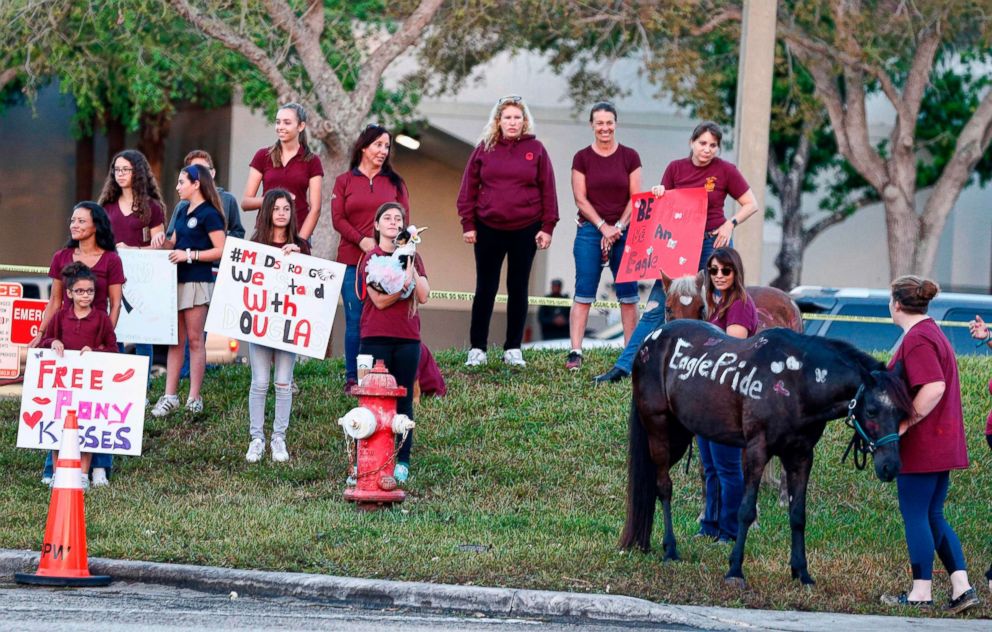 "I liked seeing the kids going back to school," he said. "That's what they should be doing -- going to school to learn, about science, history, having a good time with their friends."
Pollack said that kids shouldn't have to worry about "getting shot when they go to school."
The Long Island, New York, native will be traveling to the White House on Thursday to meet with President Donald Trump and then to Tallahassee on Friday for two days of meetings about the proposed bill, which Florida Gov. Rick Scott has worked on himself, Pollack said. There, he will meet with lawmakers to decide whether the bill should be passed or not.
Pollack also called on the nation to remain united in its quest to make schools safer. The conversation cannot veer toward the polarizing topic of gun control, he said, because the country will never come to an agreement on it.
"Nothing political. We love our kids," he said. "Let's get together as a country and fix it."
Some of the school safety measures placed in the bill by the governor include the installation of bulletproof windows, new locks and security systems as well as assigning a school resource officer per every 1,000 students in attendance, Pollack said.
"I'm going to make sure every school is safe when you drop your kid off," he said.
Pollack made headlines days after the shooting for his impassioned speech during a listening session at the White House with the president.
"All these school shootings, it doesn't make sense. Fix it!" Pollack said. "We should have fixed it And I'm pissed. Because my daughter ... She's not here. She's not here. She's in Fort Lauderdale [Star of] David cemetery, that is where I go to see my kid now."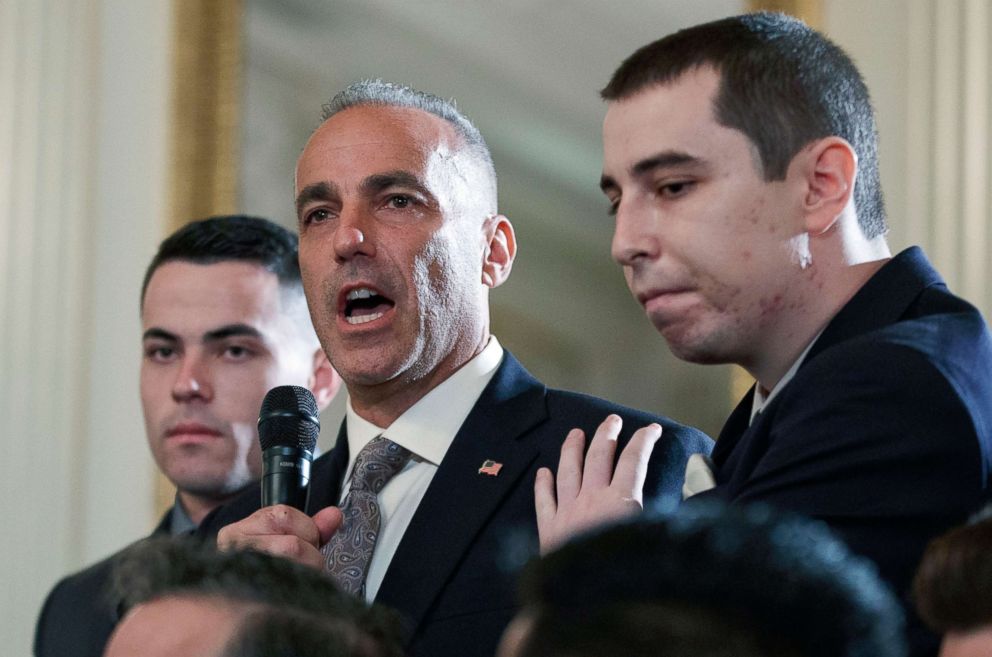 Pollack was on a Valentine's Day picnic in the Everglades with his wife when he received a text message that there was a shooting at the school. They were on mile 7 of a 15-mile bike ride and "pedaled so fast" to get to the car, he said.
Pollack's wife, an emergency room physician, went room-to-room in a Broward County hospital looking for Meadow. At first, Pollack was relieved that his daughter wasn't at the hospital. But when he hadn't heard from her by 6 p.m., he knew something was wrong.
"I knew in my heart that she was gone," he said.
Pollack found it hard to speak of Meadow, saying that he's channeled all of his emotions into working with lawmakers to make the country a safer place. He described her as the "toughest" of his kids, even tougher than her two older brothers, as well as humble, kind and "always friendly."
"It's not a reality that she's gone," he said. "I can't explain it."