— -- As authorities hunt for a former Tennessee teacher accused of kidnapping his 15-year-old student, one former FBI agent explains the potential avenues police may be exploring as the investigation intensifies.
Tad Cummins, 50, is accused of kidnapping 15-year-old Elizabeth Thomas on March 13, the Tennessee Bureau of Investigation said.
Cummins is also accused of having an inappropriate relationship with Elizabeth while he was a teacher at her Culleoka, Tennessee, school. Cummins has denied the claim, but nearly two months before Elizabeth and her former teacher went missing, one of Elizabeth's schoolmates reported seeing the pair kiss in Cummins' classroom, according to a Jan. 30 school district investigative report.
The TBI said that Cummins "may have been abusing his role as a teacher to groom [the teen] ... in an effort to lure and potentially sexually exploit her."
Cummins was fired March 14, one day after he and Elizabeth disappeared.
An Amber Alert has been issued for Elizabeth, and Cummins is wanted on allegations of aggravated kidnapping and sexual contact with a minor.
Cummins is believed to be armed and authorities say the teen is "in imminent danger."
TBI spokesman Josh DeVine told ABC News about 600 tips have come in as of today, which he called "substantially low." And there are still no credible sightings of the duo, which DeVine says is very rare.
Former FBI Agent and ABC News contributor Brad Garrett agreed.
"In a high-profile case that involves a juvenile in the hands of an adult, it crosses all boundaries as far as people reaching out to police," Garrett said, explaining that people who might not usually reach out to police because they have their own history with law enforcement will often reach out to give tips in these dire situations.
"Everyone is concerned and outraged about a child of this age disappearing with an adult," Garrett told ABC News today. "It troubles me that they don't have more leads."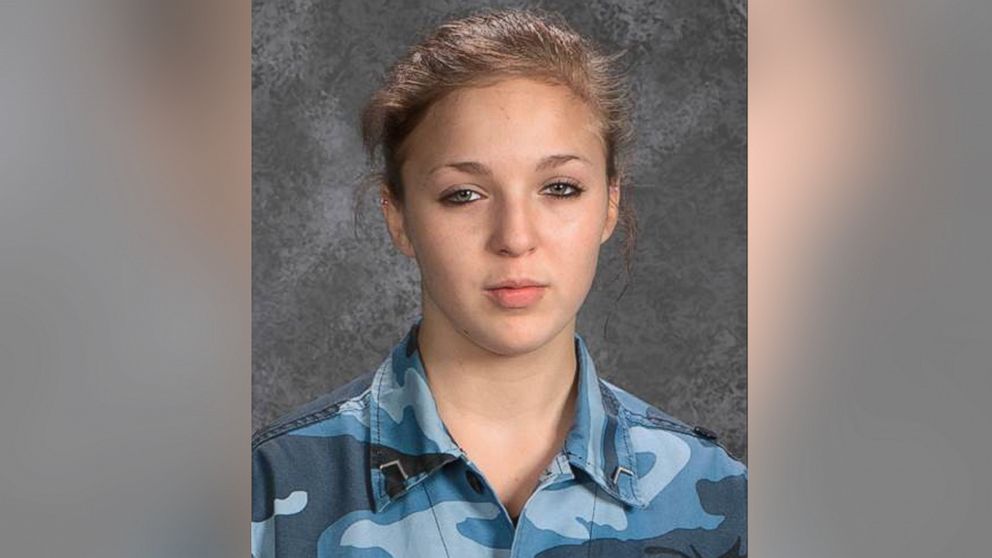 The possibilities
DeVine told ABC News the TBI thinks the duo is "off the grid" in a rural area or are outside of the Southeast.
Garrett believes there are two main possibilities in this case: One is that Cummins selected a predetermined, isolated spot, like a secluded cabin or a trailer, that the duo was able to reach before anyone could spot them arrive.
"If that's true, you can only survive in that setting so long," Garrett said. "During that time period, he has to continue, I assume, convince her it's OK to stay with him. Because when you have someone this young and that old, it can become a real issue in trying to keep them, because they may have second thoughts at this point. It's a big change and risk for them."
The second possibility, Garrett said, is, "I have concerns that something bad could've happened. ... He's lost his job, he's going to be prosecuted, he could very likely spend the rest of his life in jail. He's humiliated in the community ... [and the alleged kidnapping created] significant issues with his current wife."
DeVine said the TBI is still working under the assumption that Elizabeth is alive and said the agency will work in that spirit until information suggests otherwise.
Hiding nearby
While DeVine said today the duo may be outside the Southeast, Garrett thinks they are likely not too far from middle Tennessee.
"They had maybe a several hour [head] start in this case before law enforcement got involved, but after that ... everybody was looking for them," Garrett said, adding that he'd "be shocked" if somebody spots them in another country.
Since the FBI has publicized the license plate of the car Cummins was believed to be driving, Garrett thinks Cummins is no longer near that car, because keeping it would be "too high profile." According to Garrett, Cummins and Elizabeth likely either reached their remote location quickly before the license plate was broadcast so widely, or Cummins picked a place to ditch the car, like a barn or a parking garage.
Rural refuge
DeVine said today if the duo isn't outside the Southeast, they are likely "off the grid" in a rural area.
Garrett also thinks they're hiding out somewhere rural. Garrett said that when investigators look for people on the run, they often begin looking at places where they have some history; for example, a place Cummins has gone hiking, or a remote place where he has friends.
Garrett said investigators "have to put [their] faith in running down every conceivable lead as to where he has a history that has a remote aspect to it."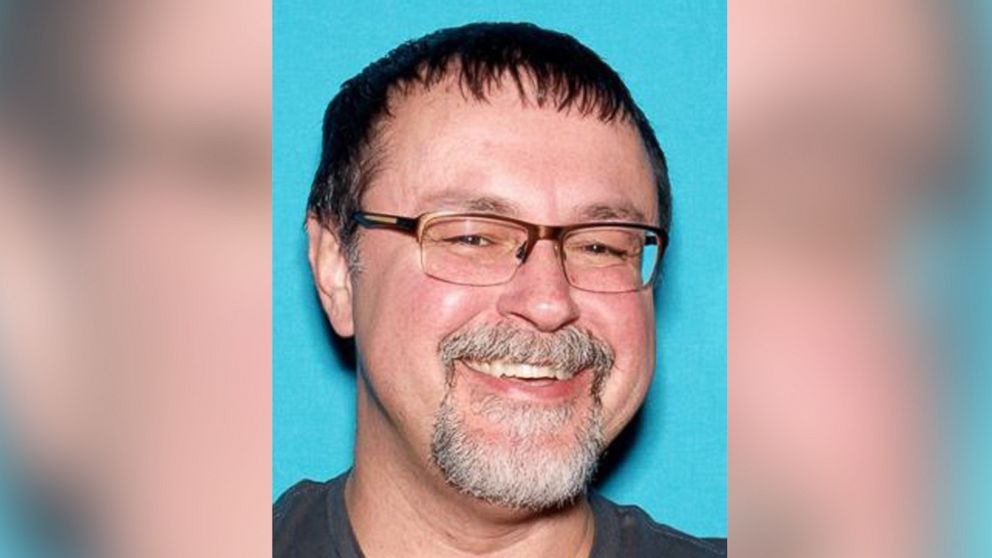 And if the teen and former teacher are somewhere very rural, like in the woods or a campground, not in a cabin that has a kitchen and water, they would have to have the skills to survive, Garrett said.
"Fugitives have to stay in places at least for a period of time they feel they can at least survive today, tonight and tomorrow," Garrett said. "It's very difficult."
Garrett said Cummins may have pre-stocked a location, but added, "that takes a fair amount of time."
"The question would be, [as a teacher,] did he have a life situation day in and day out that would have allowed him to do that?" Garrett said. "My guess is, let's say he did some stockpiling, there's going to be a record of that -- if he bought 10 cans of beans ... or he's been to a camping store and purchased a tent ... other things that one would need to survive in a remote or wooded setting."
On Monday, DeVine told reporters that the TBI was encouraging property owners, especially in rural areas, to search their grounds for suspicious activity. He said the TBI was also encouraging people to be on the lookout at campgrounds, parks, large parking lots, parking garages and other isolated areas.
Tracing phones
Authorities said neither Elizabeth nor Cummins has been in touch with family members.
Maury County Sheriff Bucky Rowland told local ABC affiliate WKRN-TV that the last time Elizabeth's phone pinged was the day she went missing, off a tower near Decatur, Alabama.
Garrett says since then, the duo may have turned their phones off, ditched their phones or purchased throwaway phones, which are hard to trace.
But Garrett predicts they likely ditched their phones because "who are they going to want to talk to? Nobody in their past."
Garrett said Cummins also likely "doesn't want to have any cellphones around," because "the last thing he wants [Elizabeth] to do is pick up the phone and call somebody."
"Part of his control and isolation of her would also be no way to communicate with the outside," Garrett explained.
Looking ahead
Going forward, Garrett said "the most important thing that both law enforcement and the public can do is keep this case out there. To not let up on who they are, what they might look like."
He added, "I wouldn't totally give up on continuing to look for the car, because even if you find the car, it's still a lead ... which might tie in, for example, with some place he has a history."
"As time goes on," Garrett said, "they'll have to come out of the woods at some point. They'll be out of food, they'll be out of water, she maybe going sideways on him."
And as soon as they move, they will be "more vulnerable," Garrett said, explaining that every person they encounter has the potential to ID them.
"All law enforcement really needs is a hot tip," Garrett said.
In an interview with ABC News Monday, Elizabeth's father, Anthony Thomas, pleaded with Elizabeth to "please let us know you are all right and please come home to us."
Thomas family attorney Jason Whatley told ABC News that Cummins was "taking advantage" of his student and "manipulating her into leaving with him."
"We are very concerned about the control that he has over her," Whatley said. "We believe that is 100 percent the reason why she is missing at this point. He is the problem, she is not. She's a child, she's a victim."
Cummins is described as a white man with brown hair and brown eyes. He is 6 feet tall and weighs about 200 pounds. He may be driving a 2015 silver Nissan Rogue with a Tennessee license plate number 976-ZPT.
Elizabeth is described as a white girl with blonde hair and hazel eyes. She is 5 feet, 5 inches tall and weighs 120 pounds. She was last seen wearing leggings and a flannel shirt.
Authorities are asking that anyone with information call 1-800-TBI-FIND and that anyone who sees a car with a Tennessee license plate 976-ZPT call 911. A $1,000 reward is available for information leading to Cummins' arrest.