Every member of the New York City police department will be required to undergo retraining on the use of violence following the death of a man in custody who appeared to have been subdued with a chokehold, the police commissioner said today.
Police Commissioner William Bratton said his investigators have spoken with the FBI "to discuss their monitoring of this investigation," and said that he would "not be surprised" if federal prosecutors began their own civil rights violation case.
Bratton was referring to the death last week of Eric Garner. Garner, who was 6-foot-3 and roughly 350 pounds, died Thursday as police struggled to arrest him on suspicion of selling "loosies," or individual cigarettes, according to the NYPD. A video of the incident showed police apparently putting Garner in a chokehold while he says he can't breathe.
Authorities said Garner appeared to have a heart attack, but the results of an autopsy have not yet been released.
NYPD Cop in Chokehold Death Loses Gun, Badge
Emotional Rally Held for Man Who Died in Custody
NYPD Suspect Suffers Heart Attack, Dies At Hospital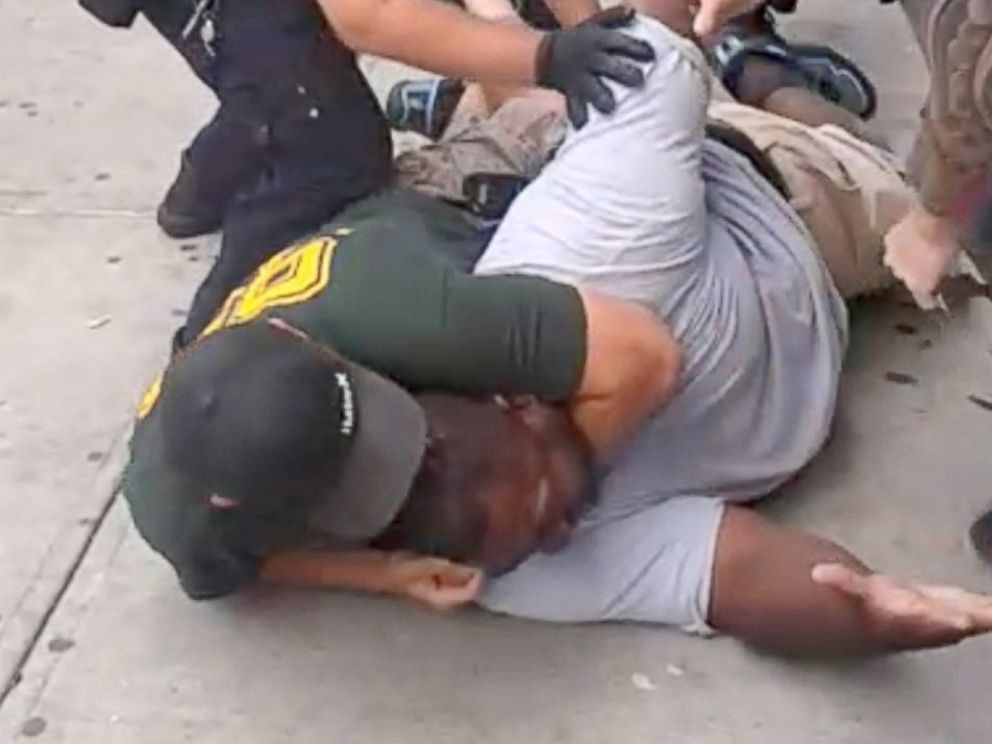 The district attorney is also investigating Garner's death and Bratton said that he expects Garner's family to file a civil suit in his death.
Bratton said that the incident indicated to him that "We need to do a lot more, a lot more, on the issue of training."
He said there would be a "special focus on the use of force" involving the "retraining of every member of the New York Police Department in the coming weeks and months and years."
"The department clearly needs to do more training," Bratton said.
A team from the NYPD will travel to Los Angeles to study the program at the LAPD, which Bratton noted he used to command.
The NYPD told ABC News today that an internal police report prepared right after Garner's death played down the incident, with officers saying Garner was not in "great distress" during the arrest.
The Internal Affairs report quoted two officers, Sgt. Dhanan Saminath and Sgt. Kizzy Adonis, telling supervisors immediately after the incident that cops were "maintaining control of him" and that Garner's condition did not seem serious, a law enforcement source told ABC News.
Adonis did tell supervisors that she "believed she heard the perpetrator state that he was having difficulty breathing," the source said.
The NYPD placed Officer Daniel Pantaleo, an 8-year veteran who was seen in the video holding Garner, on modified assignment pending the outcome of the dual probes by the district attorney and Internal Affairs.
Panataleo's gun and badge were taken away pending the outcome of the investigations.
"We're hanging back right now. We wouldn't want to get in the way of the criminal investigation" being conducted by the district attorney, another federal source said.
FBI spokesman Christos Sinos stressed that a formal inquiry has not yet been opened up.
Garner's funeral will be held Wednesday in Brooklyn.