— -- The latest church fire in South Carolina does not appear to be a criminal act, according to two sources familiar with the investigation.
Officials said investigators from the U.S. Bureau of Alcohol, Tobacco, Firearms and Explosives were on scene at Mt. Zion AME Church in Greeleyville, but the cause of the Tuesday night fire is unclear. State and federal authorities are involved with the investigation.
The preliminary assessment, which includes some eyewitness accounts indicating there may have been a lightning strike, will be enhanced when the forensic examiners are able to make more conclusive assessments.
"We do not want to make any assumptions about what has occurred," Williamsburg County Supervisor Stanley Pasley said at a news conference in Greeleyville this morning. But one thing for certain, he added, is that the "church will have to be rebuilt."
The predominantly black church in South Carolina has a history of being targeted, as it was burned to the ground by the KKK in 1995 and President Clinton spoke at the dedication of the newly rebuilt church the next year.
The fire comes amid heightened concern about church burnings in the wake of the massacre of nine people at the historically black Emanuel AME Church in Charleston.
A state Law Enforcement Division official said storms moved through the area and that the fire may have been caused by lightning, according to The Associated Press.
But as the fire continued to smolder overnight, the cause remained a mystery. It was unclear whether there were injuries or how much damage was done.
Craig Chillcott, an ATF special agent in charge, revealed no further details about the investigation at the Greeleyville news conference today, but noted that trained dogs have been on the scene along with ATF agents and certified fire investigators, working to determine where and how the fire started.
"We haven't ruled anything in or anything out at this point," he said. "We're going to let the case dictate."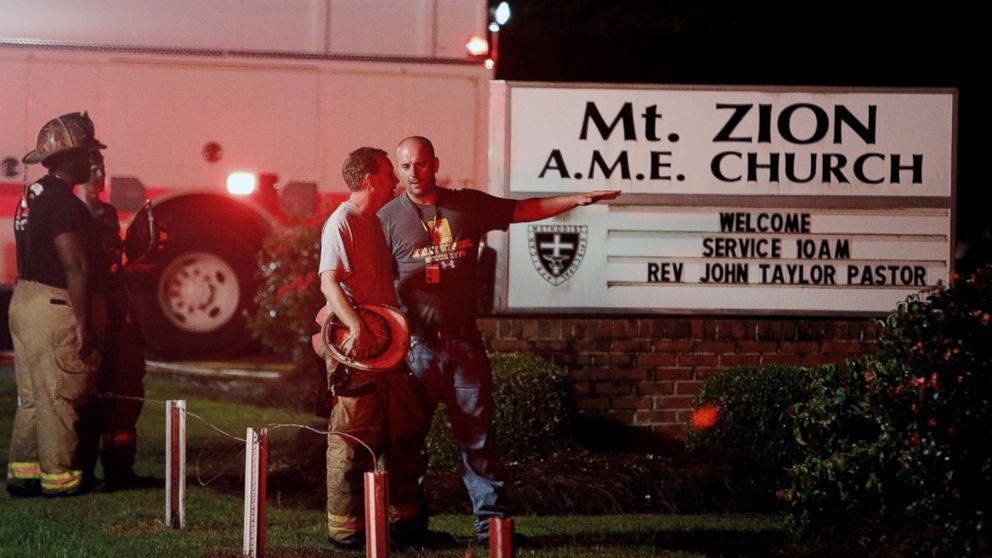 Stephen Gardner, chief deputy at the Williamsburg County Sheriff's department, said the first units to respond to the scene "found flames protruding from the roof."
Another local official confirmed that all of the walls of the church were still standing, though the rest of the damage resulted in a "total loss" of the church.
Federal officials said Tuesday a string of five church fires in the South appeared not to be racially motivated or related, although some were deemed to be arson.
The ATF, which issued the statement, said that the investigation was in the preliminary stages.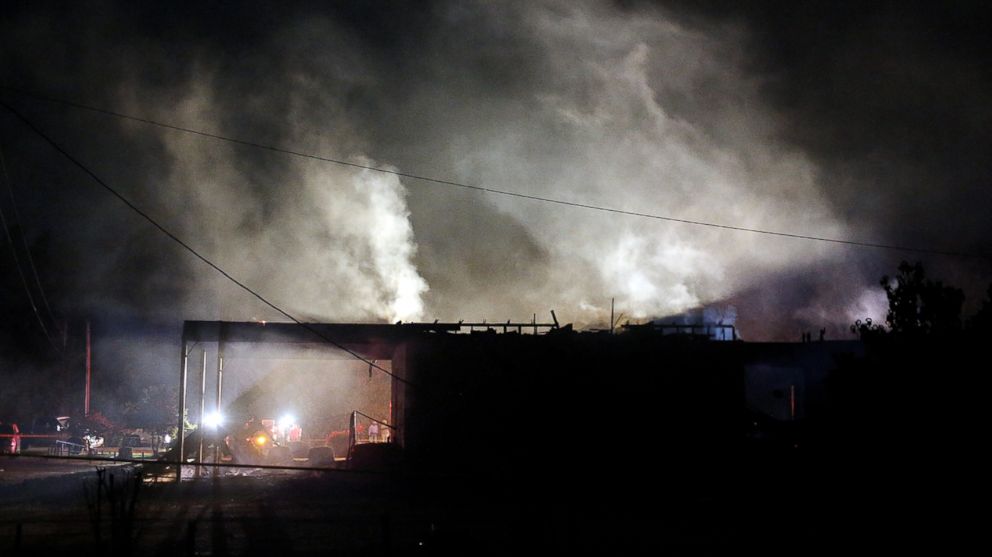 "We are in the early stages of these investigations, but at this time we have no reason to believe these fires are racially motivated or related," the statement said of the fires, which have occurred in the past nine days.
Editor's Note: An earlier version of this article incorrectly identified the location of a recent South Carolina church shooting. The shooting occurred in Charleston.