— -- An onslaught of wildfires, hurricanes, tornadoes, floods and other natural disasters across the nation in 2017 caused $306.2 billion in damage, breaking a record for the price of destruction, according to a report released Sunday by the National Oceanic and Atmospheric Administration.
NOAA's National Centers for Environmental Information tallied 16 natural disasters that each caused more than $1 billion in damage. Together, the disasters shattered the previous single-year record of $214.8 billion in destruction that occurred in 2005 when hurricanes Dennis, Katrina, Rita and Wilma wreaked havoc on the Gulf and Atlantic coasts.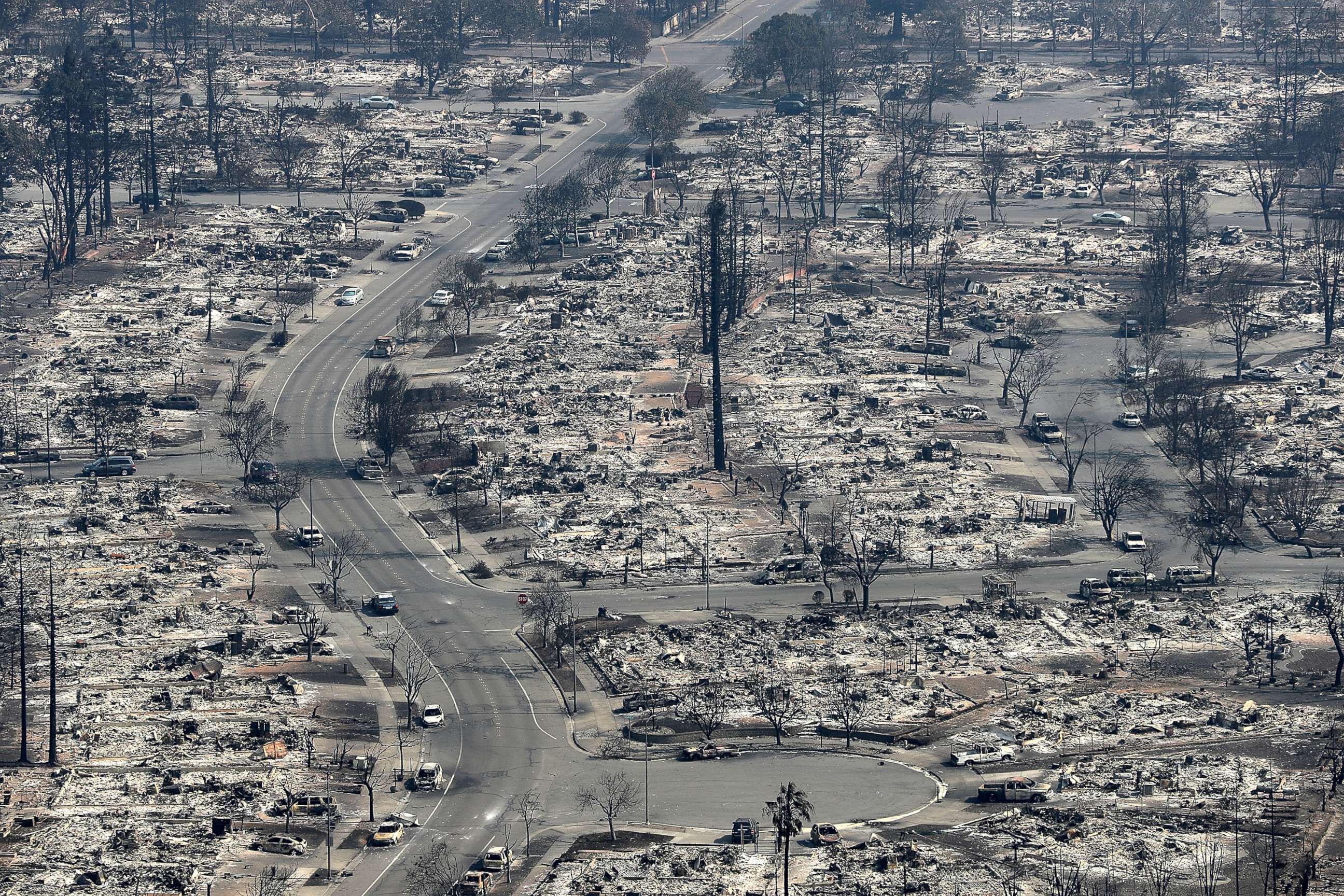 "In 2017, the U.S. experienced a rare combination of high disaster frequency, disaster cost and diversity of weather and climate extreme events, as billion-dollar disasters occurred in 6 of the 7 disaster event categories we analyze," the NOAA report says.
Hurricane Harvey, which made landfall in Rockport, Texas, in mid-August, brought days of torrential rains that caused flooding in Houston and surrounding areas, displaced more than 30,000 people and destroyed 200,000 homes and businesses. The storm caused about $125 billion in damage, second only to the $160 billion Hurricane Katrina caused.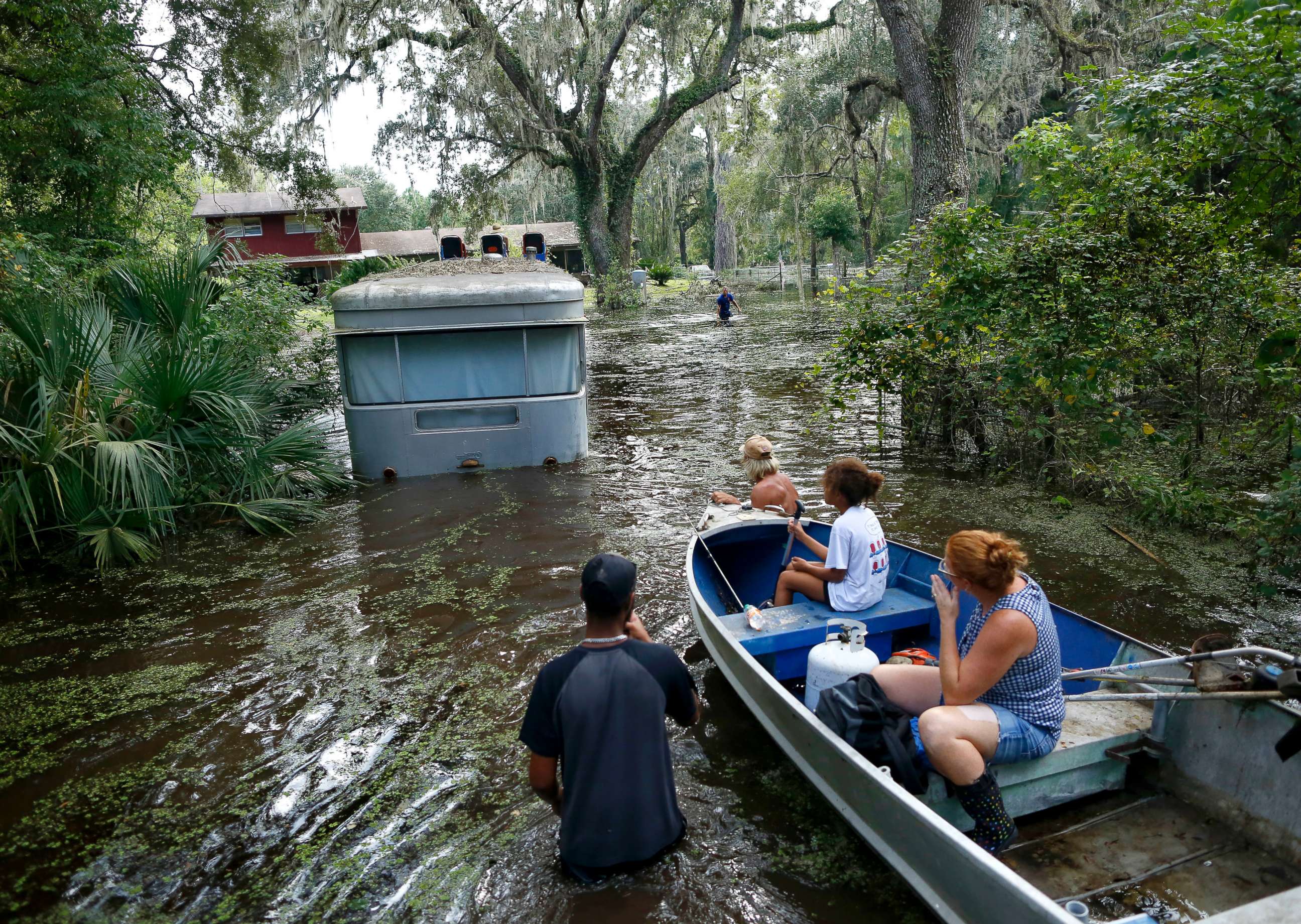 In mid-September, Hurricane Maria, a category 4 storm, swept through the southern Caribbean causing $90 billion in damage to Puerto Rico and the U.S. Virgin Island of St. Croix. The storm came just days after Hurricane Irma slammed the Florida Keys and caused $50 billion in damages.
"In addition to the historic hurricanes, the U.S. had an extraordinarily damaging wildfire season burning more than 9.8 million acres," according to the NOAA report. "The cumulative costs approach $18 billion, which triples the previous U.S. annual wildfire season cost record of $6 billion that occurred in 1991."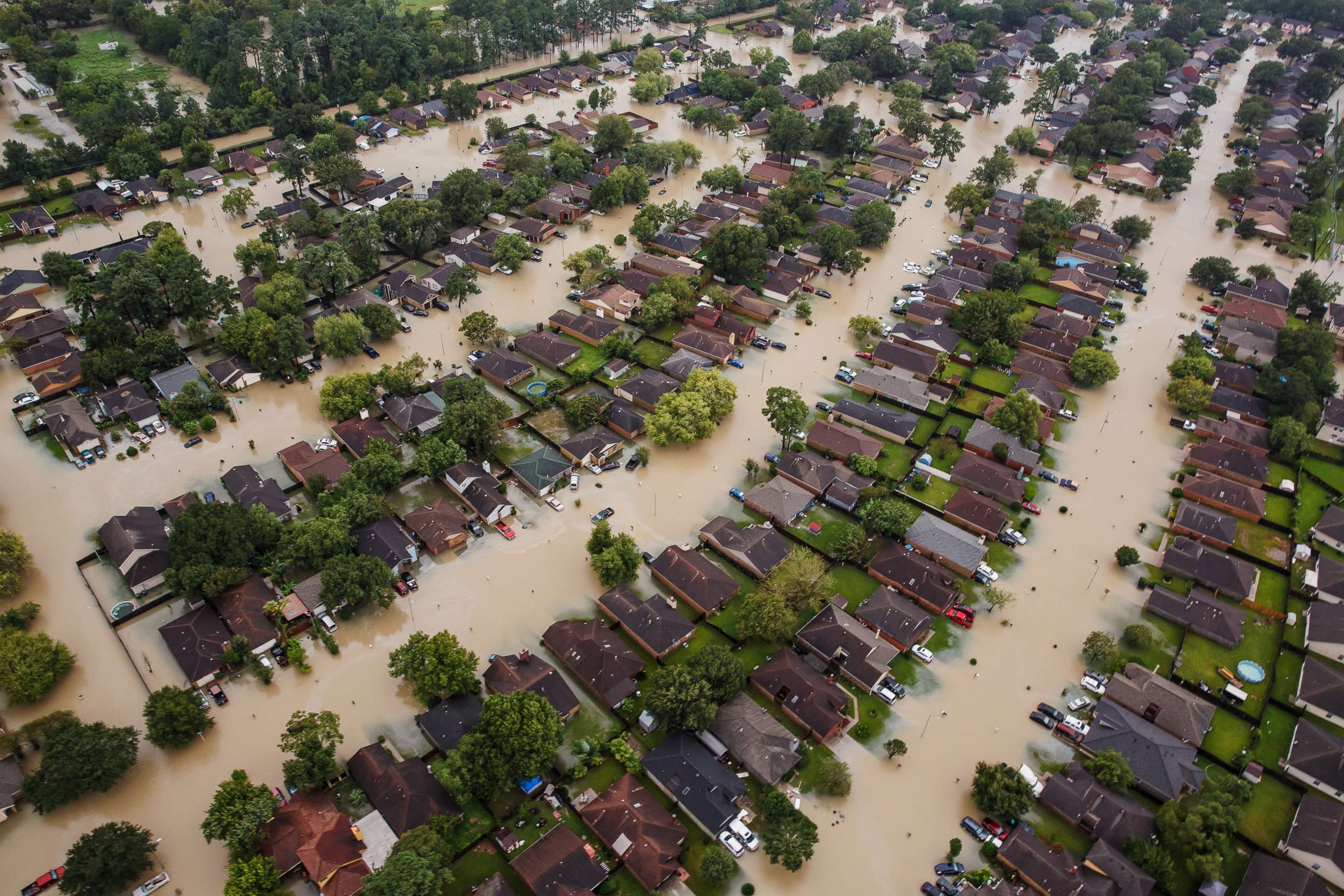 The height of the wildfire season happened in October when a series of historic firestorms ripped through Northern California's Wine Country and beyond, destroying more than 15,000 homes, businesses and other structures and killing 44 people.
The report also analyzed the cost of a parade of tornadoes that plowed through the Midwest and Southeast in February and March, and a prolonged drought in North Dakota, South Dakota and Montana. Other natural disasters adding to the historic price tag were hail storms that pounded Minnesota and Colorado, severe flooding in Missouri and Arkansas in April and May, and a deep freeze that ruined agriculture crops in the Southeast in mid-March.
"The increase in population and material wealth over the last several decades are an important factor for the increased damage potential," the report says. "These trends are further complicated by the fact that many population centers and infrastructure exist in vulnerable areas like coasts and river floodplains, while building codes are often insufficient in reducing damage from extreme events."
The study also concluded that climate change is playing "an increasing role in the increasing frequency of some types of extreme weather that lead to billion-dollar disasters."
"Most notably the rise in vulnerability to drought, lengthening wildfire seasons and the potential for extremely heavy rainfall and inland flooding events are most acutely related to the influence of climate change," the report says.