Feds interviewed accused NYC truck attacker in 2015 about possible terror ties
He was questioned but a case against him was never opened.
November 1, 2017, 9:56 AM
— -- Sayfullo Saipov, who has been charged with killing eight people in a vehicle attack on the West Side of Manhattan on Tuesday, was interviewed in 2015 by federal agents about possible ties to suspected terrorists but a case was never opened against him, law enforcement officials tell ABC News.
Saipov was listed as a "point of contact" for two men whose were listed in a Department of Homeland Security counterterrorism database and later overstayed their tourist visas, a federal official told ABC News. One was flagged after arriving from a so-called "threat country," while the other vanished and was being actively sought by federal agents as a "suspected terrorist." An official told ABC News that the FBI has since located him and he is not believed to have been involved in Tuesday's attack.
Speaking on Wednesday, President Donald Trump noted that Saipov had served as the "point of contact" for 23 people. A source confirmed that number to ABC News but said it is unclear if those people are "immediate family members, distant family members, or friends." Only those two men, however, were listed in the database.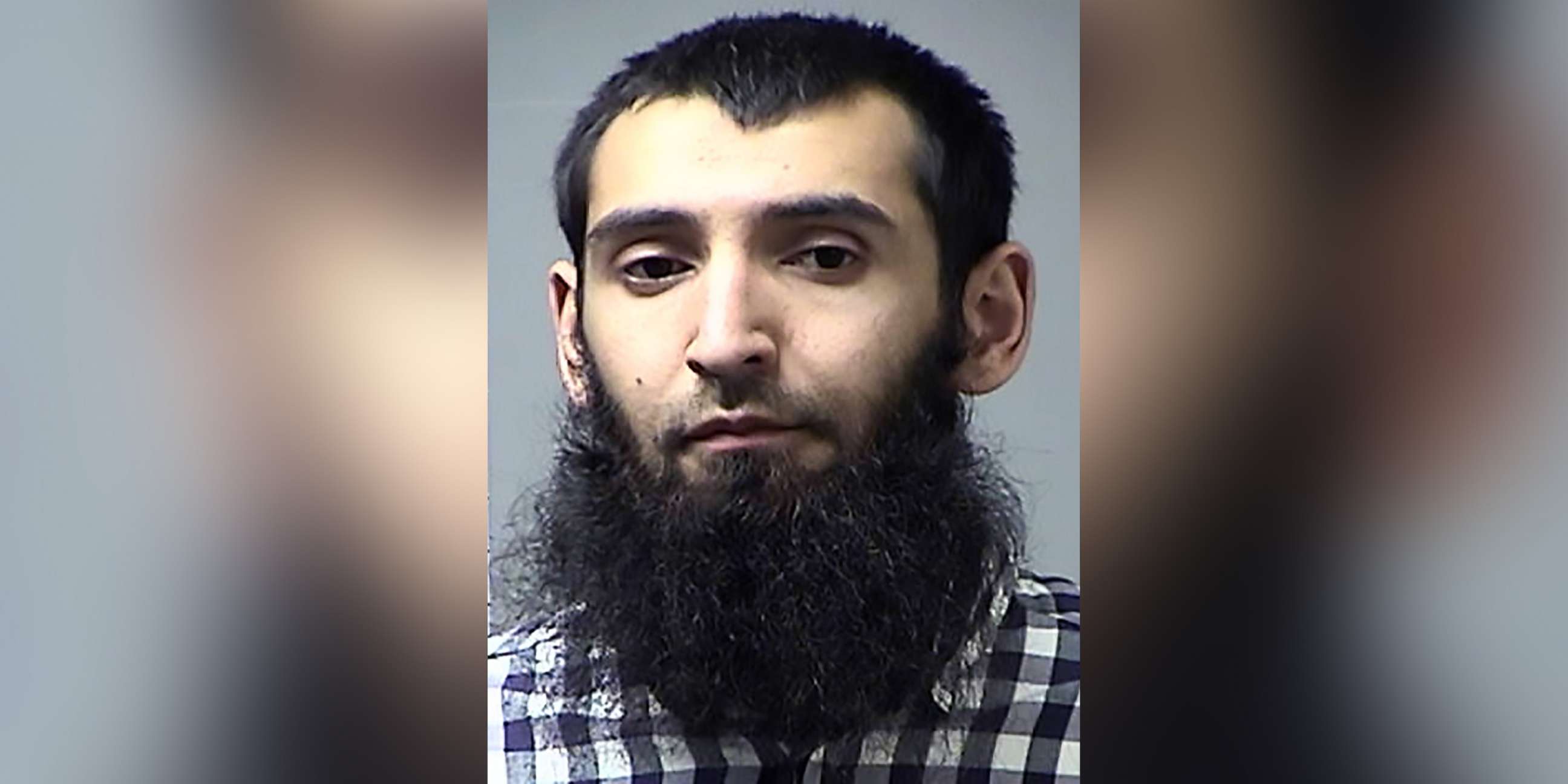 A Department of Homeland Security spokesman said that its law enforcement agencies -- Customs and Border Protection, Immigration and Customs Enforcement and Homeland Security Investigations -- "did not interview Saipov in 2015."
Saipov, 29, is originally from Tashkent, the capital city of Uzbekistan. A former neighbor of Saipov's in Tashkent, who did not want to be identified, told ABC News today that she remembers Saipov's family as modest and secular and described Saipov as "a normal young man" when he lived there.
"The family was normal, modern, wearing tight pants, no scarfs," she said. "They did not go to the mosque."
According to a statement released by Uzbekistan's embassy in Washington, Saipov graduated from college, worked as an accountant for a hotel and had no previous criminal record while living in Tashkent.
"Neighbors in makhalla (local community in Uzbekistan) described Saipov quite positively: according to them, he did not provoke any suspicions, always kept a low profile and used to be friendly in relation with others," the statement reads. "He was brought up in a good family environment. His parents preached traditional Islam and have never been noticed in communications with any extremist groups."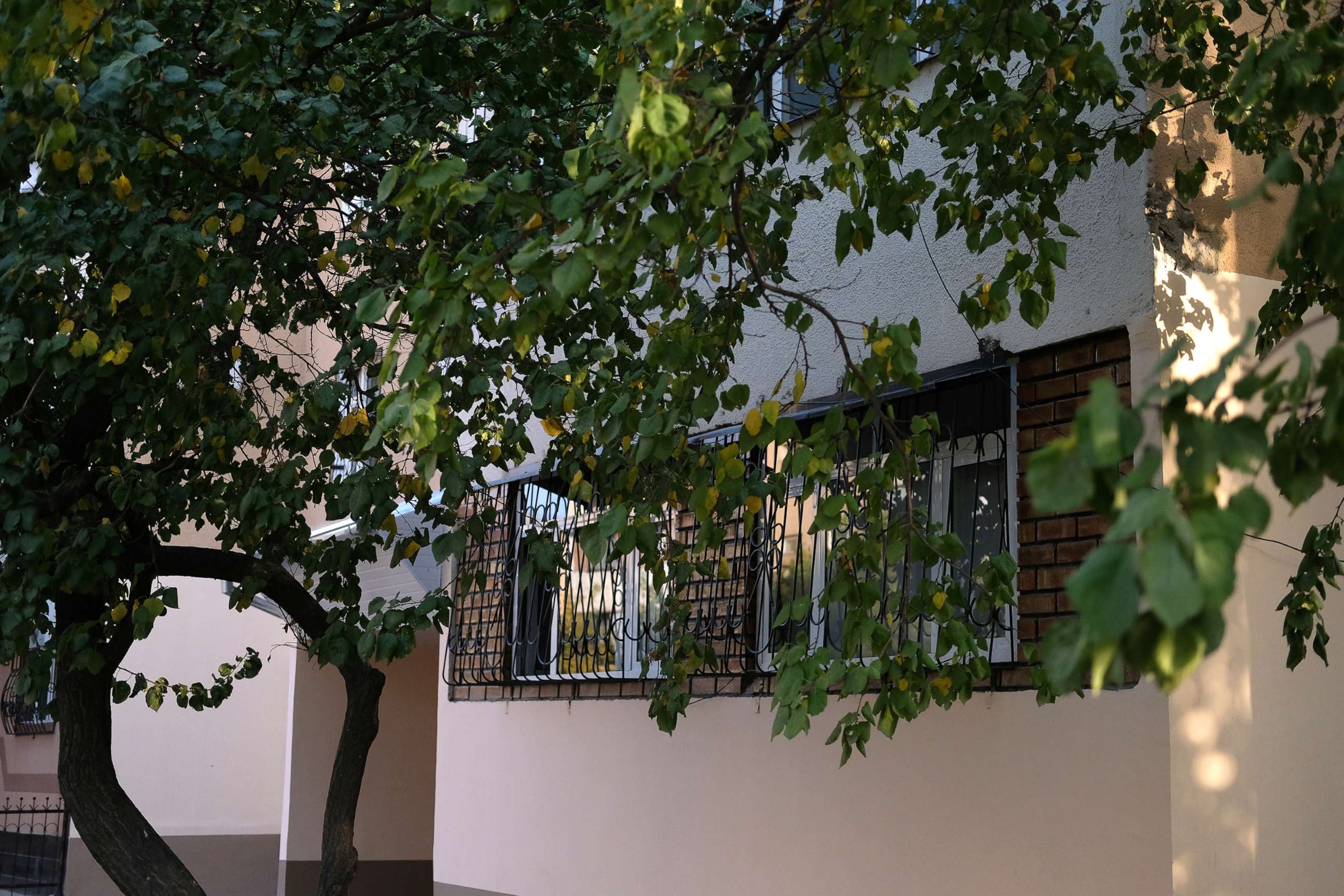 He entered the United States through a Diversity Visa Program lottery in 2010, making him a legal permanent resident of the United States upon arrival. He has lived in Ohio, Florida and, most recently, Paterson, N.J. with his wife, Nozima, and three children, who were escorted from the residence by the FBI as federal agents and evidence technicians were gathering evidence on Wednesday.
On Wednesday, however, Trump took aim at the program that allowed Saipov to gain entry to the country on Twitter, calling it a "Chuck Schumer beauty" and vowing to replace it with "merit based immigration," but the accused attacker appears to have been radicalized from within the United States
Authorities say Saipov, who was shot by police following the attack, told them from his hospital bed that he was proud of what he had done. Investigators searching Saipov's online activities have found social media links to people who are or were subjects of terror investigations. And authorities say Saipov claimed in a handwritten note found near his truck that he carried out Tuesday's attack on behalf of the so-called Islamic State, or ISIS.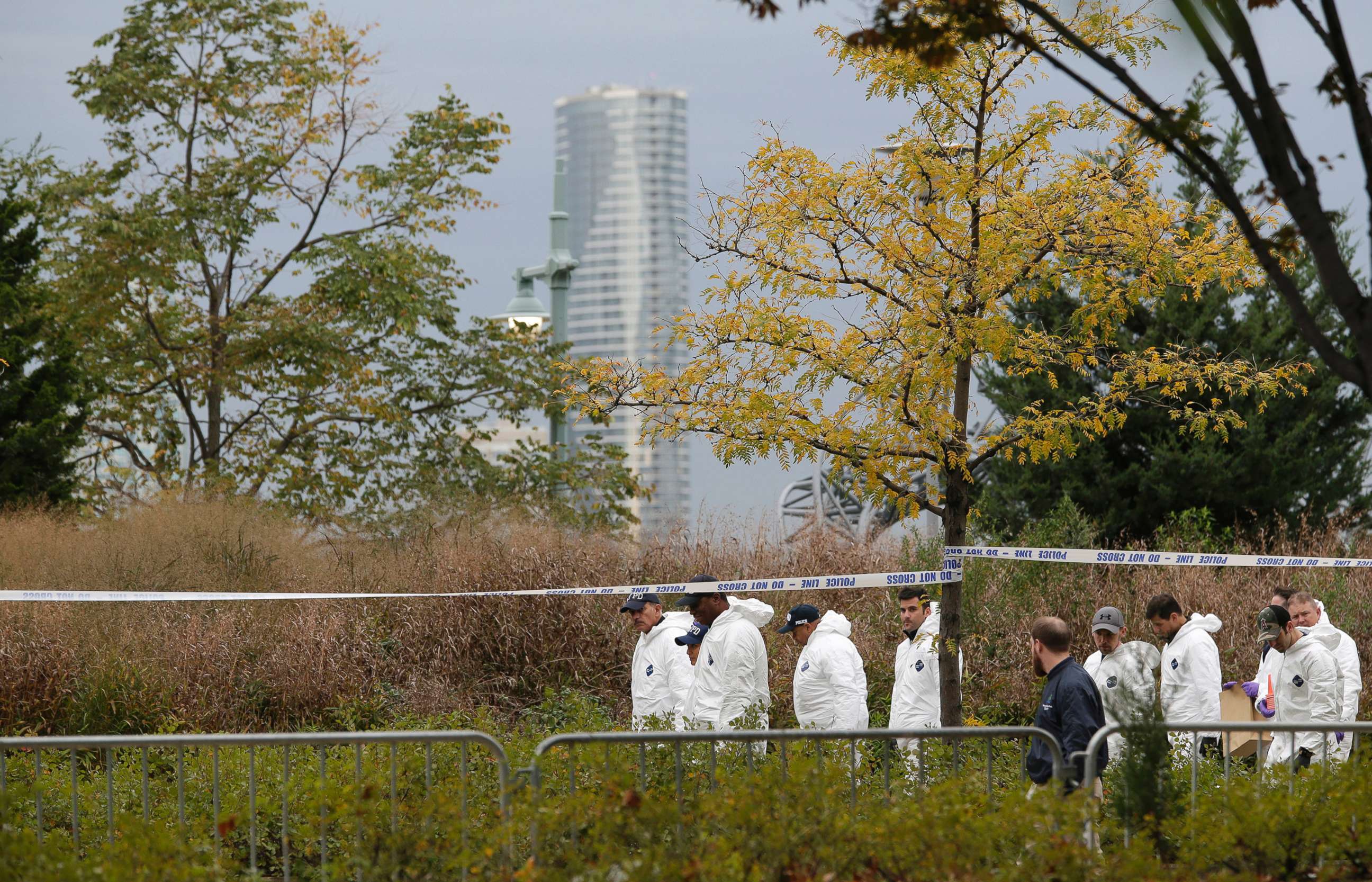 The terror group has not claimed responsibility for the attack, but according to Rita Katz of the SITE Intelligence Group, which tracks the online activity of jihadist organizations, the attack "fits [the] style" of recent suspected ISIS-inspired attack throughout Europe.
"Amid losses in #Iraq and #Syria, #ISIS has ramped up calls for supporters to perform attacks in the #US, among other Western nations," Katz wrote in multiple posts on Twitter in the wake of the attack in New York City. "#ISIS media regularly pushes #NYC attacks … #ISIS supporters celebrating #Manhattan attack."
According to Matthew Olsen, the former director of the National Counterterrorism Center and an ABC News contributor, the "biggest threat we face right now in this country" isn't the people who cross our borders but the propaganda.
"The pattern we're seeing now is not people coming here with a plan to carry out an attack," Olsen said. "It's either people here in the United States, born here as citizens or here as visitors, who have become radicalized by online propaganda from ISIS."
ABC News' Ben Gittelson and Patrick Reevell contributed to this report.