— -- FEMA announced Tuesday that the agency's food and water aid to Puerto Rico is no longer needed for emergency operations. The agency cited the restoration of the commercial food and water supply chain and the availability of private suppliers.
"FEMA will continue to support any identified needs and will provide supplies to volunteer agencies and other private nonprofit organizations who are working with households in rural, outlying areas to address ongoing disaster related needs as power and water is gradually restored," FEMA public affairs director William Booher said in a statement to ABC News.
Hector Pesquera, Puerto Rico's state coordinating officer, said in a statement: "The government of Puerto Rico is waiting for critical data provided by FEMA in order to determine when the responsibilities should be transferred from FEMA to the government of Puerto Rico, as part of the transition from the response phase to the recovery phase. This has not happened yet and we were not informed that supplies would stop arriving, nor did the government of Puerto Rico agree with this action."
Hurricane Maria made landfall on the island as a Category 4 hurricane on Sept. 20, 2017 plunging the island into complete darkness and cutting off residents from basic commodities.
Alejandro De La Campa, FEMA's director in Puerto Rico, told NPR that helping to jumpstart the island's economy is a part of the long-term recovery efforts.
"If we're giving free water and food, that means that families are not going to supermarkets to buy," de la Campa said. "It is affecting the economy of Puerto Rico. So we need to create a balance. With the financial assistance we're providing to families and the municipalities, they're able to go back to the normal economy."
Pesquera added: "The government of Puerto Rico recognizes that, over the past few months, conditions on the ground in most areas have improved and many economic indicators are showing that recovery is underway."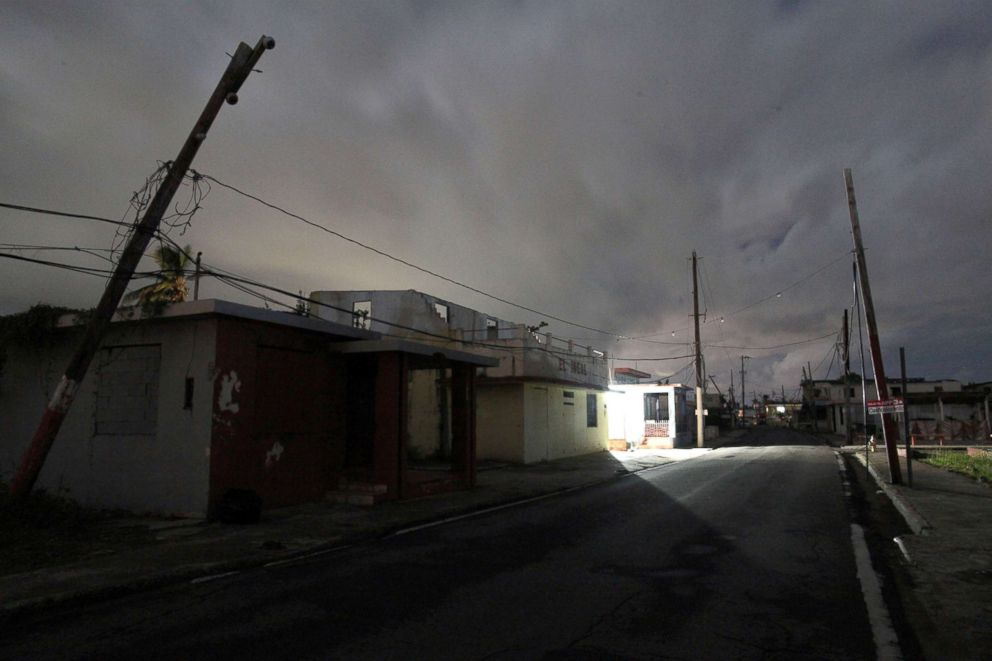 Ninety-six percent of the island has access to drinking water, according to the government of Puerto Rico, though a boil water advisory remains in effect. The electrical grid is generating 80 percent of potential power with 69 percent of customers receiving electricity. A hundred and 77 people remain in shelters.
San Juan Mayor Carmen Yulin Cruz, a critic of the federal government's response to Maria, reacted via Twitter. "Interesting FEMA says the PR Gov has a $1.2 million reimbursement for San Juan and PR's OMB says hey have nothing. 'Mission accomplished'?"
FEMA has distributed more than 65 million liters of bottled water and more than 58 million meals to regional staging areas for distribution to local communities since Hurricane Maria's landfall. Despite the shift from emergency operations, aid remains in Puerto Rico. FEMA has more than 46 million liters of water, 2 million meals ready to eat and 2 million snack packs on the island for distribution.