— -- New York State corrections officials investigated whether a female prison worker and one of the escaped murderers who is currently on the lam had a relationship before the duo made their daring escape, according to two sources briefed on the probe.
But the investigation ultimately concluded that there was not enough evidence to take any action against Joyce Mitchell, the sources said.
Two sources said that Mitchell, a supervisor at the Clinton Correctional Facility tailor shop, was quizzed within the past year over an alleged relationship with David Sweat, one of the two escapees who broke out of the lockup in Dannemora in a plot straight out of "Shawshank Redemption."
A spokeswoman for the DOC declined to comment.
State Police told reporters Wednesday Mitchell "was befriended or she befriended the inmates and may have had some sort of role in assisting them." He would not elaborate.
Sources said that Mitchell, who has not been charged, was cooperating with investigators. They are probing whether she played a role in getting the inmates the tools they needed to escape.
"You'll be on the other side of the prison you've been policing and that is not a pleasant place to be," Gov. Andrew Cuomo said of any prison worker who may have participated in the escape.
Sweat, 34, and fellow convicted murderer Richard Matt, 48, escaped sometime in the early morning hours of Saturday June 6 using power tools.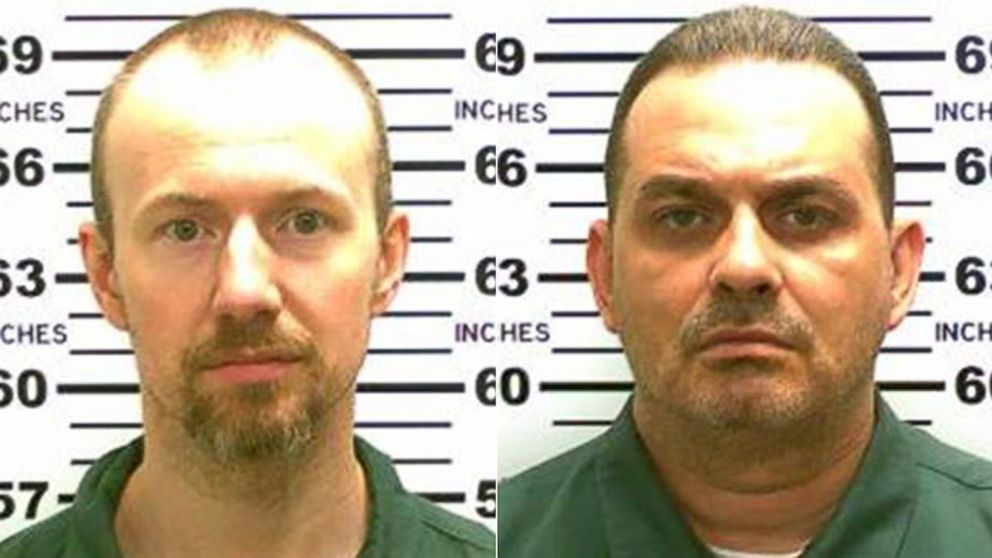 Sources familiar with the case previously told ABC News that authorities had questioned Mitchell over whether she was supposed to drive a getaway car Saturday night.
If so, she never showed, instead checking into a hospital 40 minutes away complaining of a panic attack.
The sources say the inmates didn't appear to have any other getaway plan which may be why Sen. Chuck Schumer said it seems "a very real possibility" Matt and Sweat are on foot and remain local.