Ferguson Swears in First Black Police Chief Delrish Moss
Delrish Moss said he hopes to diversify the police department.
— -- Veteran Miami police officer Delrish Moss was sworn in today as the first black police chief of Ferguson, Missouri, telling the crowd, "let's get to work."
Moss is replacing Tom Jackson, who resigned last year after a Justice Department report cited racial bias in Ferguson's criminal justice system.
After he was sworn in, Moss said it's the department's task to bring "nobility" back to police work.
To the city's police officers, he said: "If you work hard, if you stay honest and committed, if you maintain respect for the community and do your job well, we will get along just fine."
He also thanked the city's elected officials for "having faith in me" and the people of Ferguson for "giving me this opportunity."
The new leadership comes in the wake of protests and riots that overtook the city in the summer of 2014 after Michael Brown, an 18-year-old unarmed black teen, was shot and killed by a Ferguson police officer. A St. Louis County grand jury and the Department of Justice declined to indict the officer.
As Moss takes on this new role, he said he hopes to diversify the police department.
"The department now has very few females in sworn positions," he recently told the New York Times. "There's, I think, a total of 54 police officers, and I think three or four African-Americans."
Moss said he also aims to increase the positive interactions between police and youth -- he told the New York Times that Ferguson has seen "an uptick in crimes committed by younger people."
"I want to start a mentoring program," he told the New York Times. "I want to start a Police Athletic League. I have been talking to the Do the Right Thing director here in Miami about Do the Right Thing [a youth program] coming to Ferguson. We're going to do stuff like staff walks, so the staff gets out there and knocks on doors and talks to business owners and residents."
In Miami, Moss was not only a police officer -- he grew up there.
As a child, his friend was killed by police. And as a teenager, he experienced a police search with no explanation. He also witnessed rioting in 1980 after white police officers fatally beat a black motorcyclist, according to the Associated Press.
In 1984 he was hired as a Miami officer.
Moss told the AP he wanted to "give my community the police service I thought we deserved, and treat people much better than I had been treated."
"That's what fuels my love for law enforcement," Moss said.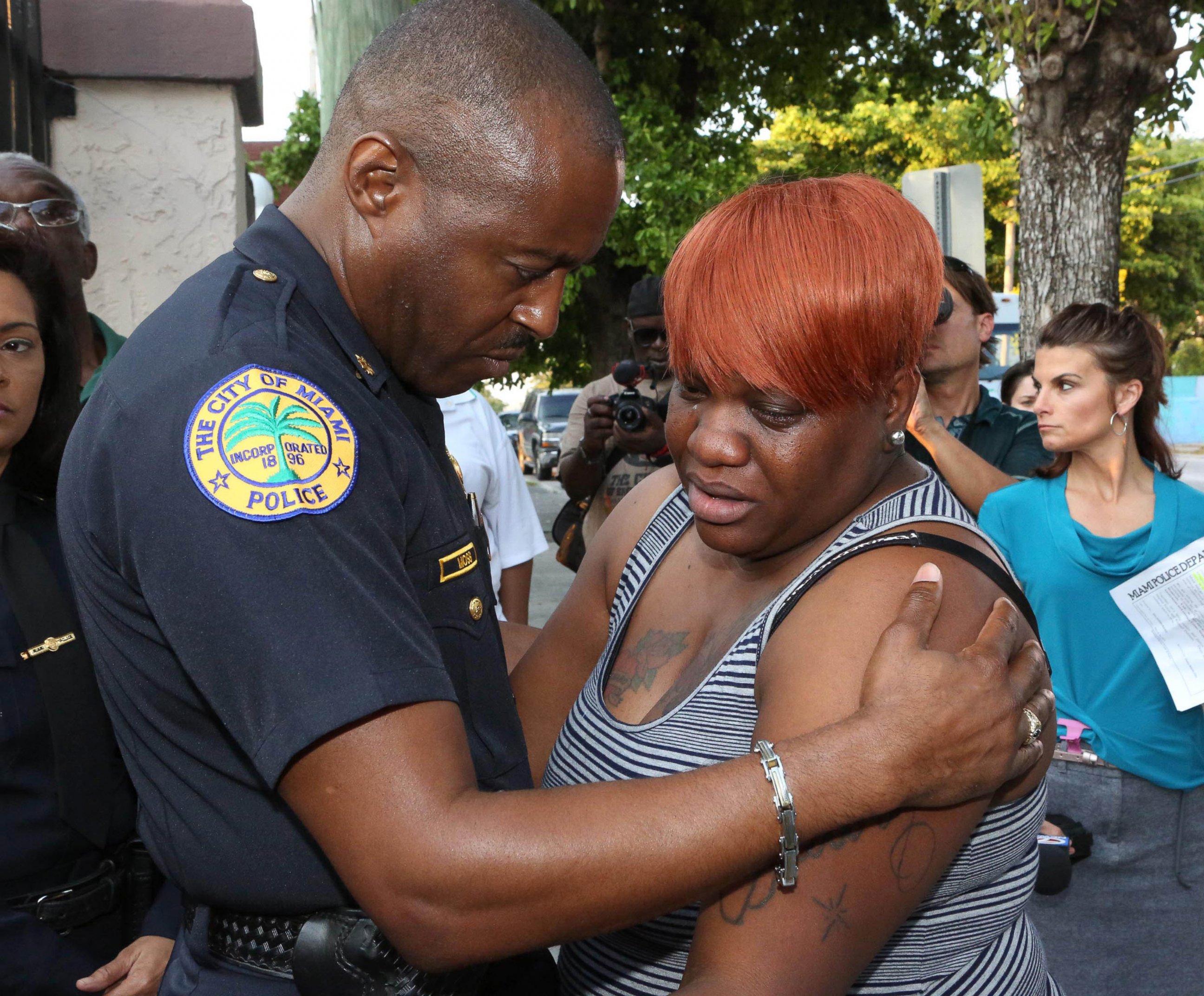 Moss' service as an officer is diverse -- he's worked in homicide and as a public information officer. He was promoted to the position of major in 2011.
Miami Police Chief Rodolfo Llanes told the AP, "He took an opportunity to improve things for his own community, not just for his personal benefit but to improve the community where he grew up in."
"That kind of skill set is not taught in a police academy, that's something you bring with you," Llanes said.
The Associated Press contributed to this report.