Officials confirm shark attacked boy at Long Island beach
Fire Island beaches reopened Thursday.
The bites that a 13-year-old boy sustained in the waters around the barrier island off Long Island's South Shore resulted from a shark attack, New York state officials confirmed Friday.
But experts have been unable to determine the species of shark based on the size and condition of a tooth fragment recovered from the boy, authorities said, adding that the State Department of Environmental Conservation (DEC) will return it to the teen at his request.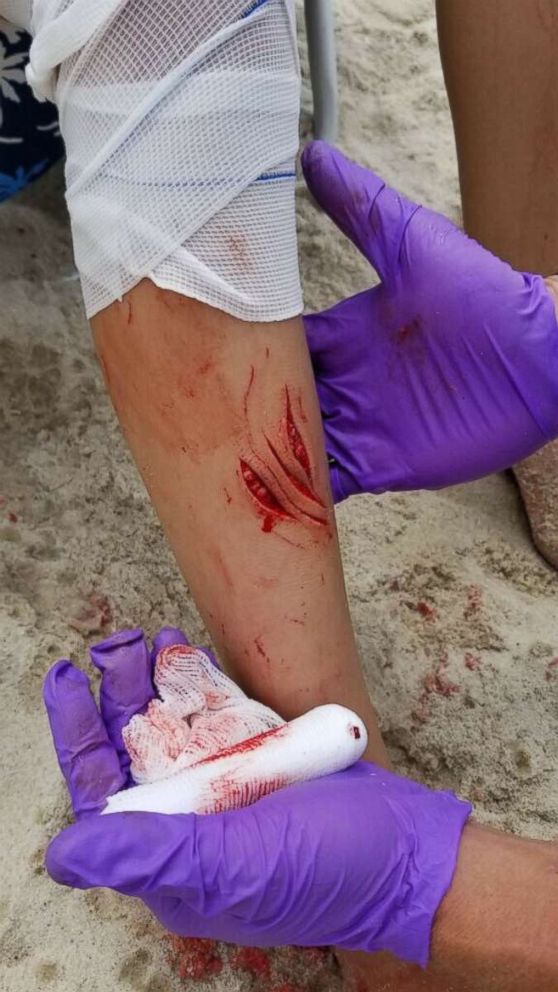 The beaches on Fire Island had reopened Thursday morning, a day after the boy and a 12-year-old girl suffered large bites in the area.
The 13-year-old boy, Matthew Donaldson, was bitten at Atlantique Beach. The National Park Service surveyed Sailors Haven beach, where the 12-year-old girl, Lola Pollina, was bitten, and reopened that beach. The two beaches are less than 5 miles apart.
Additional lifeguards were on duty on Friday at the Robert Moses State Park beach, which was evacuated on the day of the attack after a shark was spotted. However, there have been no further sightings of sharks at any of the beaches.
The DEC made no mention of Lola's bites.
New York Governor Andrew Cuomo had dispatched Basil Seggos, the DEC commissioner, to Suffolk County to investigate whether it was indeed a shark that had bitten the two children.