— -- A man beheaded one woman and stabbed another at an Oklahoma food processing plant from which he had just been fired, authorities said.
Alton Nolen was reportedly fired from Vaughan Foods in Moore, Okla., Thursday afternoon and drove directly from the human resources office to another building in the facility and attacked two women in the front office, police said.
Nolen "became angry" after being fired, the Moore Police Department said in a statement released Friday.
Sources tell ABC News that Nolen may be mentally ill. Law enforcement officials have not discovered any evidence to suggest that the beheading had a connection to radicals overseas and have made no ties to terrorism. The officials said they believe that workplace anger was the main source of his rage.
2 Killed in Alabama UPS Shooting Were Supervisors
The FBI is now involved in the case and were called in by the local police "due to the manner of death and the initial statements of co-workers," according to the Moore Police Department.
"After conducting interviews with Nolen's co-workers, information was obtained that he recently started trying to convert several employees to the Muslim religion," police said in a statement.
Authorities are investigating whether Nolen posted a series of fanatical messages on Facebook and, though they have not yet found any connections, they are still looking to see if he was influenced by the recent ISIS beheadings dominating the news.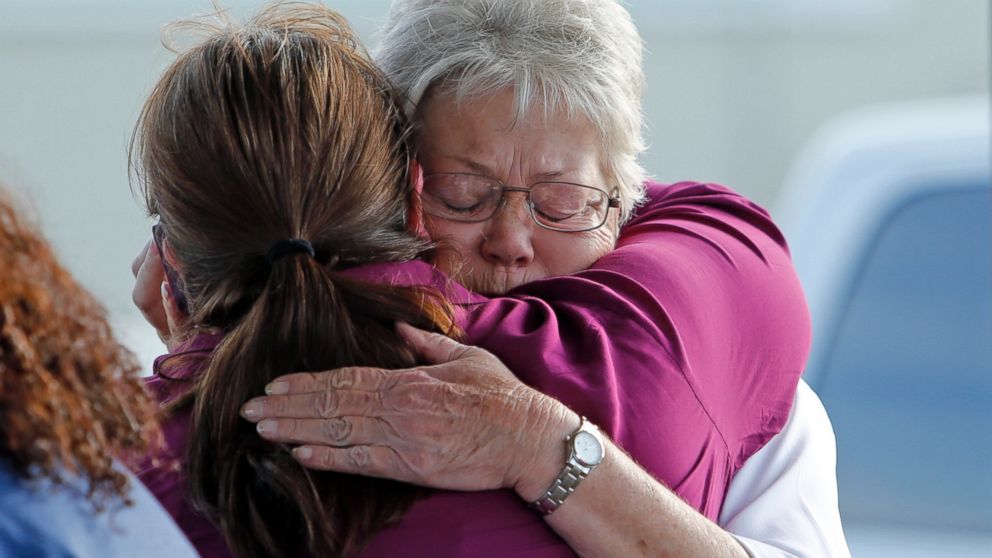 Nolen, 30, allegedly attacked his first victim, 54-year-old Colleen Hufford, with a knife that is regularly used by employees at the plant, police said.
Police confirmed Nolen severed Hufford's head and then began stabbing Traci Johnson, 43, multiple times.
Nolen was then shot by the company's chief operating officer, Mark Vaughan, who is also a reserve sheriff's deputy, according to the Moore Police Department.
Both Nolen and Johnson have been hospitalized, police said.
The police department responded with a tactical team and treated it as an active shooter incident because the person who called police was unsure where the gunshots came from, police said.
ABC News consultant and former senior FBI agent Brad Garrett, who has extensive experience in criminal profiling, said that on the surface the incident appears to be "workplace violence."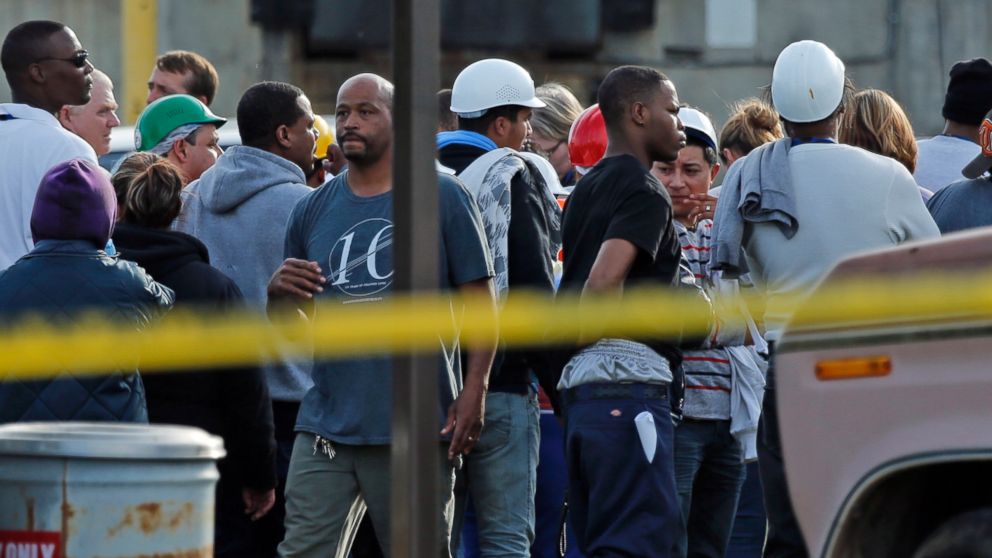 "It's within the realm of reasonableness that this is ISIS-related, but you have to go back to the motive, and the motive was he was mad," Garrett said, referring to the militant group linked to the recent beheading of two American journalists.
Vaughan Foods spokesperson Danielle Katcher said in a statement that "we are shocked and deeply saddened by the events."
"Our thoughts and prayers go out to the families and friends of the team member we lost and all those affected," Katcher added. "Our focus is on the safety and well-being of our employees. We will provide counseling and support for our team members and support each other through this difficult time."
"We are working with authorities on this active investigation," Katcher said.
ABC News' Jack Date, Lee Ferran, Mike Levine, Pierre Thomas and Jack Cloherty contributed to this report.
Editor's note: This story has been updated to reflect that the incident occurred late Thursday and not Friday morning, which was when police first publicly addressed the beheading.