— -- The state of California declared a state of emergency Tuesday night, as firefighters feverishly tried to control a fast-moving wildfire that has scorched 37,473 acres near Los Angeles since Friday, according to the Los Angeles County Fire Department. Fires in Monterey County, albeit more than half the size of the L.A.-area wildfire, also prompted the declaration.
"Acting Governor Tom Torlakson today issued emergency proclamations for Los Angeles and Monterey counties due to the effects of the Sand and Soberanes fires, which have burned tens of thousands of acres of land, threatened thousands of homes and other structures and caused the evacuation of residents," read a statement from the office of California governor Edmund G. Brown, Jr.
More than 3,000 firefighters have been deployed to halt the blaze in the Santa Clarita Valley, according to the department. About 25 percent of the fire has been contained.
About 10,000 homes were evacuated because of the massive blaze, dubbed the Sand fire. Some evacuated residents were allowed to return to their homes last night, fire officials announced, while residents of areas still deemed too dangerous were not.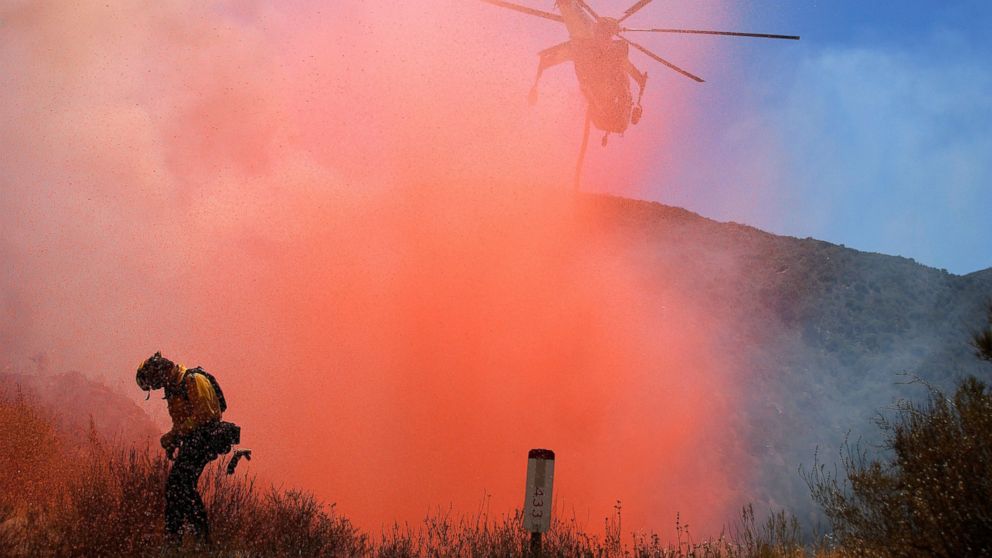 As of yesterday, one death has been reported, and 18 structures have been destroyed, officials said.
The U.S. Forest Service has asked residents not to fly drones over the fire.
"Recent drone activity has occurred over the fire in the Bear Divide area. When drones interfere with firefighting efforts, a wildfire has the potential to grow larger and cause more damage. On the Sand fire­­, an FAA temporary flight restriction (TFR) is in effect, and any private aircraft or drone that violates the TFR could face serious criminal charges," according to a statement on the agency's site.