— -- A flight attendant who refused to give a Muslim passenger an unopened can of Coca-Cola, allegedly telling her it could be used "as a weapon," will no longer be serving customers for that airline, the company said today.
United Airlines issued an additional apology for what occurred on Tahera Ahmad's Shuttle America flight from Chicago to Washington, D.C., last week, noting that after investigating the incident, the flight attendant will no longer serve United customers.
Shuttle America is a regional airline affiliated with United.
"While United did not operate the flight, Ms. Ahmad was our customer and we apologize to her for what occurred on the flight," United said in a statement today.
"After investigating this matter, United has ensured that the flight attendant, a Shuttle America employee, will no longer serve United customers," the company added in its statement. "United does not tolerate behavior that is discriminatory -- or that appears to be discriminatory -- against our customers or employees."
Ahmad, a chaplain at Northwestern University, told ABC's Chicago station WLS on Sunday that she requested a closed can of soda "for hygienic reasons."
"And so she said, 'Well, no one has consumed from this can.' And I said, 'That's fine but I would really prefer for hygienic reasons and health concerns,'" Ahmad recalled. "She said, 'Well, it is against our policy to give people unopened canned beverages.'"
"And then she said, 'No diet coke for you,' and she picked up the beverage from my tray table and took it back," she said.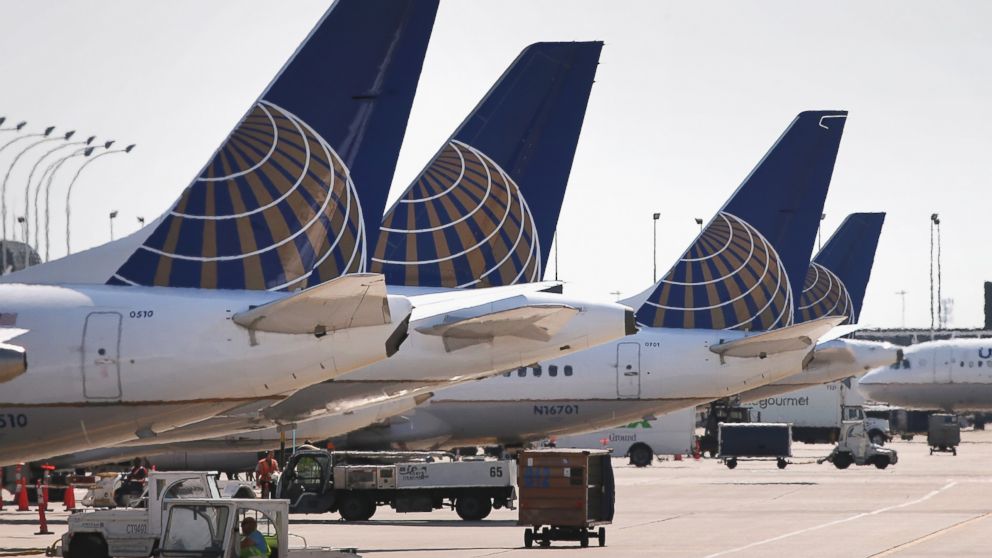 Ahmad said the same flight attendant then served an unopened can of beer to another passenger.
When she confronted the attendant, "She said it is against our policy to give people unopened can beverages because they may use it as a weapon."
"So I said, 'Well I think that's strange because you're discriminating against me because clearly you gave the passenger next to me an unopened beverage can.' And so she looked at that, picked it up, opened it and put it back. And as she was putting it back she said, 'It's because you would use it as a weapon.'"
"At that point I was in utter shock," she told WLS. "I was almost tearing up."
Ahmad said she then asked the other passengers, "Did you all just witness this discrimination?" and she claims another passenger muttered "you Muslim" and told her to shut up.
"And he said, 'You know you would use it as a weapon,'" Ahmad recounted.
"I just couldn't believe what he had said," Ahmad said. "I was in tears."
The attendant apologized after the flight, Ahmad said, but she told the attendant that her actions made her feel "very threatened."
United Airlines initially called the incident a "misunderstanding."
In today's statement, the company noted that all employees for Shuttle America who deal with customers "undergo cultural sensitivity training, and United will continue to work with all of our partners to deliver service that reflects United's commitment to cultural awareness."