— -- More heavy rain is targeting the central U.S. and it will likely bring more flooding.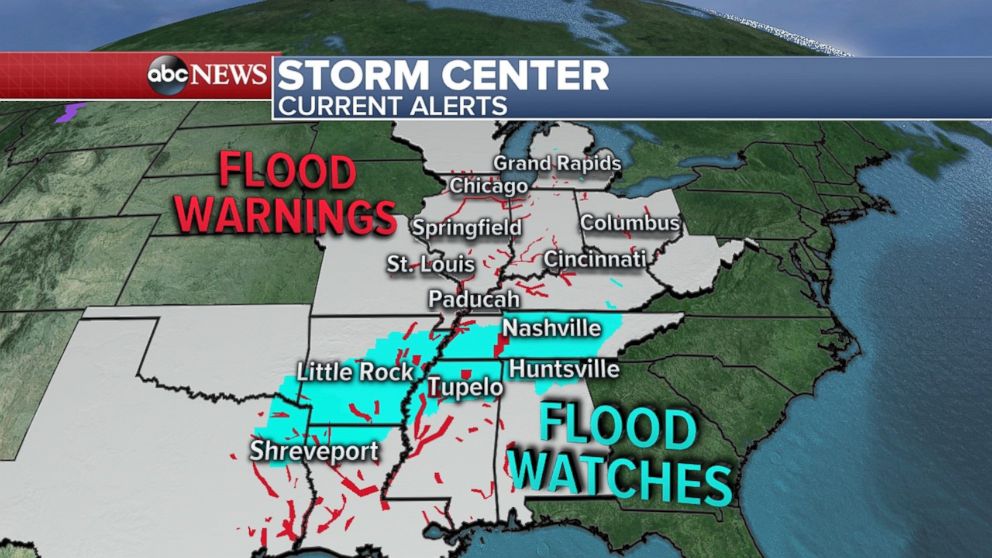 As much of the central U.S. copes with overflowing rivers this week from recent heavy rainfall, another storm is on the way to region. New flood warnings and watches have been issued from Northeast Texas up through Tennessee in anticipation of the heavy rain.
The Ohio River near Louisville crested at 35.64 feet, the 10th-highest on record. It's expected to recede over the next few days. The Ouachita River in Camden, Arkansas, is expected to crest this morning and may causing flooding near the town.
Many points along the Ohio and Mississippi River in the region are seeing moderate to major river flooding. Authorities in Kentucky were unable to save a 69-year-old man whose vehicle was swept off a roadway by surging floodwaters.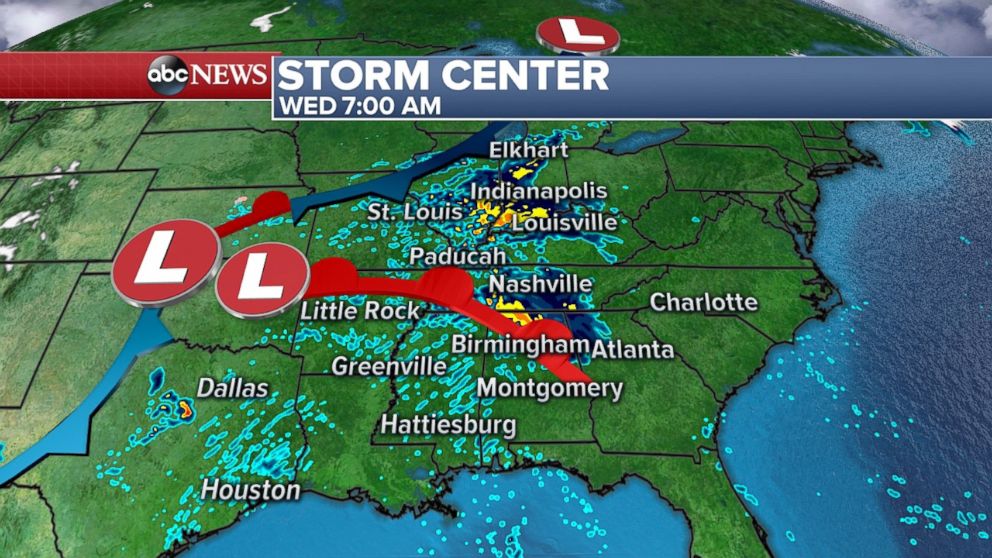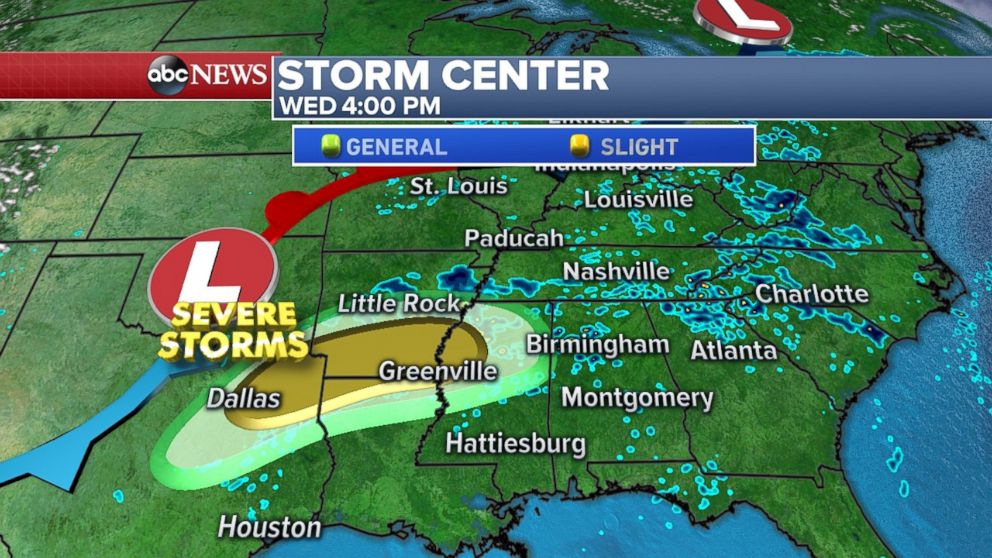 A developing storm tonight will begin dumping more rain from Indiana to Alabama. On Wednesday, the strong thunderstorms will dump even more heavy rain and damaging winds from Texas to Mississippi. A brief tornado will be possible.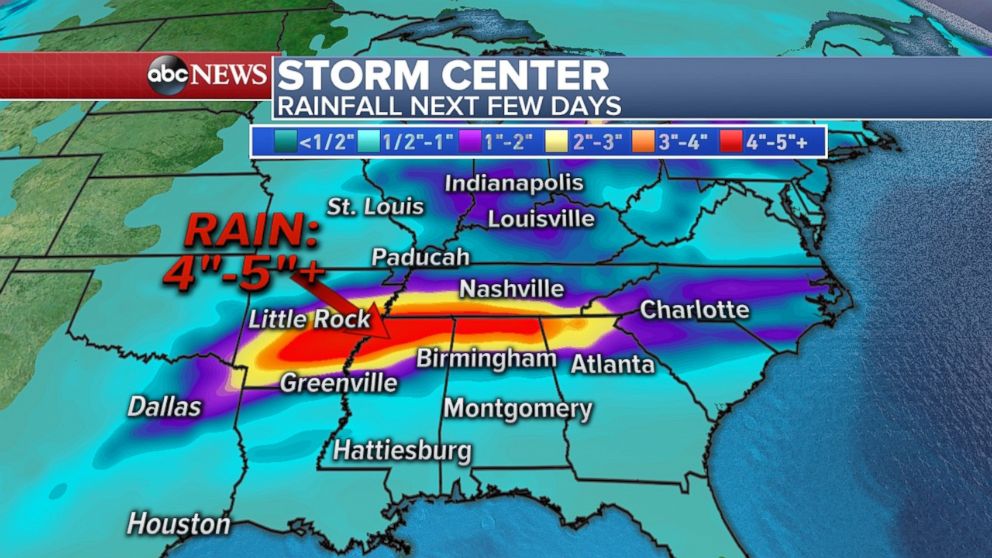 States including Arkansas and Mississippi, already saturated, may see another 4-5 inches of rain over the next few days, further aggravating bulging rivers.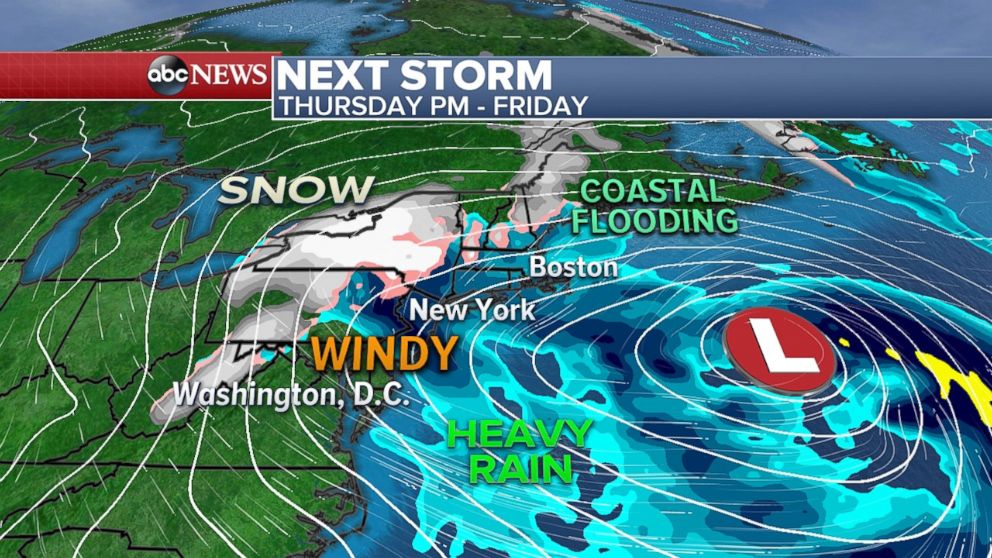 As that storm system moves eastward, it will eventually head toward the East Coast and likely explode over the Atlantic Ocean. By late Thursday and Friday, there's still potential for this strong coastal storm to impact parts of New England.
Rain and snow are moving through California today, as parts of Sacramento already received 1-2 inches of hail.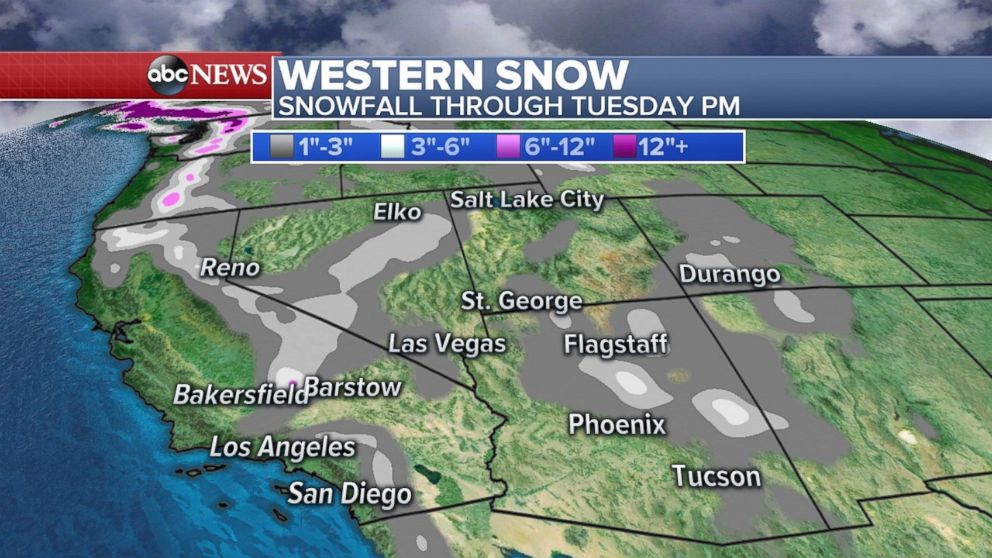 In the mountains east of Los Angeles, snow is falling this morning. Higher elevations may see 2-4 inches, with 8 inches in parts of the San Gabriels. Winter weather advisories and warnings in the region are expected to remain in place for most of today