Florida airports making plans to reopen after Hurricane Irma, Georgia facing increased issues
Many major airports in Florida will be reopening on Tuesday.
September 11, 2017, 6:33 PM
— -- Major airports in Florida are starting to target reopenings, but flight cancellations were extending north late Monday as Hurricane Irma moved through Georgia, home of the busiest airport in the world.
More than 14,000 flights have been canceled to and from airports in the Caribbean and Florida, including 10,000 in Florida, according to a tracking service FlightAware.
The worst appears to be over, however, with Miami International Airport and Orlando International Airport both starting the cleanup process, and targeting Tuesday for reopening.
"MIA's airlines are gradually resuming their schedules tomorrow, September 12," Miami International Airport tweeted Monday afternoon.
Earlier in the day, the airport tweeted they would resume Tuesday after teams assessed the damages.
Emilio Gonzalez, Miami International's chief executive, said the airport experienced gusts of 100 mph and sustained "significant" water damage.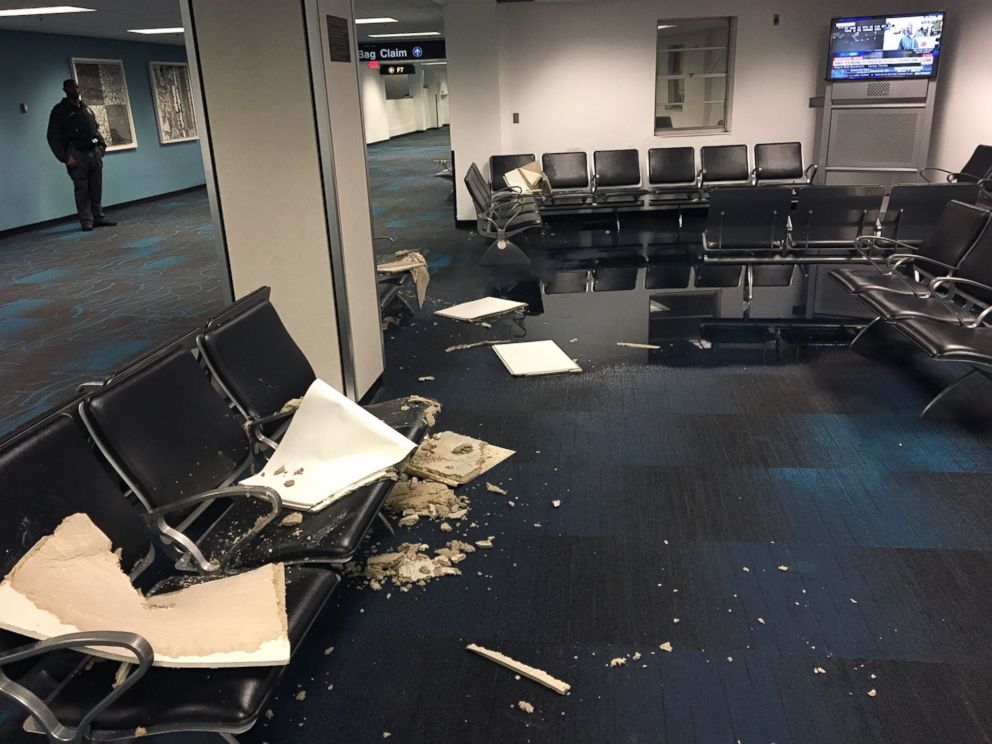 Orlando International Airport said they will also "phase-in limited commercial operations" beginning on Tuesday. They began assessing damage to the airport once winds died down late on Monday and said areas needing attention included flooding in the Main Terminal, torn canopies on the arrival and departure curbs, and debris on roadways.
Orlando International Airport has asked passengers to contact airlines on their flight status.
Palm Beach International reopened Monday afternoon with "limited service."
"At this time, Delta plans to resume service today," Palm Beach International tweeted Monday. "Other airlines plan to resume Tuesday."
Fort Lauderdale-Hollywood International Airport announced they would remain closed.
Beyond Florida, nearly 1,000 flights have already been cancelled out of Hartsfield-Jackson Atlanta International Airport, the busiest airport in the world, and where it appears Irma will have major operations impact.
Delta has cancelled about 350 flights, their spokesperson told ABC News, with many coming Monday afternoon as crosswinds gusted over 40 mph, making it dangerous for smaller, regional jets to land.
Delta Air Lines has cancelled about 900 flights system-wide, reflecting the importance of the world's busiest airport to their network.
According to FlightAware, a typical day in U.S. sees about 125 cancellations and 4,000 delays.
ABC News' Jeffrey Cook contributed to this report