— -- With more than a million Florida residents ordered to evacuate ahead of Hurricane Irma, Gov. Rick Scott urged people to leave without delay.
"If you're in an evacuation zone, you've got to get out; you can't wait," Scott said in an interview today with ABC News' "Good Morning America" co-anchor Robin Roberts.
"This thing's coming," he warned. "It looks like it's going to go right through the middle of our state."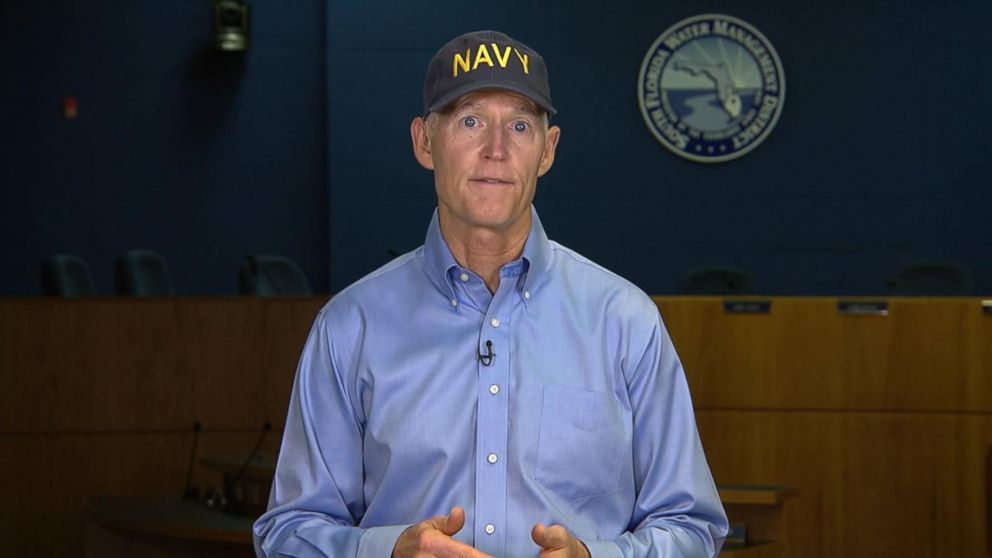 Mandatory evacuation orders have been issued for Florida's barrier islands, coastal communities and low-lying areas across Florida, including Brevard, Broward, Charlotte, Collier, Flagler, Glades, Hardee, Hendry, Indian River, Lee, Manatee, Martin, Miami-Dade, Monroe, Palm Beach, Pinellas, Sarasota and St. Lucie counties.
Scott, who declared a statewide emergency earlier this week, has also ordered all public schools, including state colleges and universities, to be closed Friday through Monday so those buildings can be used for shelters. State offices will also be shuttered.
"It's a massive storm; it can be devastating," Scott said of Irma, which is expected to make landfall as a Category 4 hurricane in southern Florida early Sunday morning.
"I'm a father, I'm a grandfather, I love my family," the governor added. "I hope every parent in this state and grandparent is thinking, 'How do I protect my family?'"
Scott said Irma could be worse than Hurricane Andrew, which devastated the Bahamas and Florida in August 1992.
About 1,000 volunteers with the American Red Cross are stationed in Florida, Scott said, and an additional 9,000 people have also volunteered to help. But he said the state needs a total of 17,000 volunteers.
Irma was downgraded from a Category 5 to a Category 4 hurricane early Friday morning. As of 2 p.m. Eastern Time, Irma had maximum sustained winds of 155 mph. The storm at that time was moving toward the U.S. mainland at 14 mph and was located 380 miles southeast of Miami, according to the National Weather Service, which cautioned that Irma was still "extremely dangerous."
If Florida residents are unsure how to evacuate ahead of Irma, Scott said to call the state emergency hotline or go online to www.floridadisaster.org.