— -- A man was arrested Monday for allegedly tossing a live alligator through the drive-thru window of a Wendy's restaurant in Loxahatchee, Florida, according to Palm Beach County officials and the Florida Fish and Wildlife Conservation Commission.
Joshua Douglas James, 23, of Jupiter, Florida, allegedly admitted to officials that he picked up the American alligator on the side of a road and later threw it from his white pickup truck into the Wendy's kitchen after ordering a large soft drink, according to an FWC incident report obtained by ABC News. The alligator was later seized by FWC officers and released into a nearby canal, the report said.
Though the incident happened on Oct. 11, 2015, James was only taken into custody on Monday, according to online booking records for the Palm Beach County Sheriff's Office.
According to an Incident Summary Report, officers were able to identify James as the suspect in the case by tracing information from a bank card he used at a 7-Eleven gas station just before going to the Wendy's. The report said that time stamps from 7-Eleven surveillance footage of James aided in the investigation as well.
James now faces multiple charges, including aggravated assault with a deadly weapon without intent to kill and unlawful possession and transportation of an alligator, according to the FWC incident report and Palm Beach County online court records.
James appeared in court for the first time today, where a judge set his bail at $6,000 and ordered that he stay out of all Wendy's restaurants, according to online court records.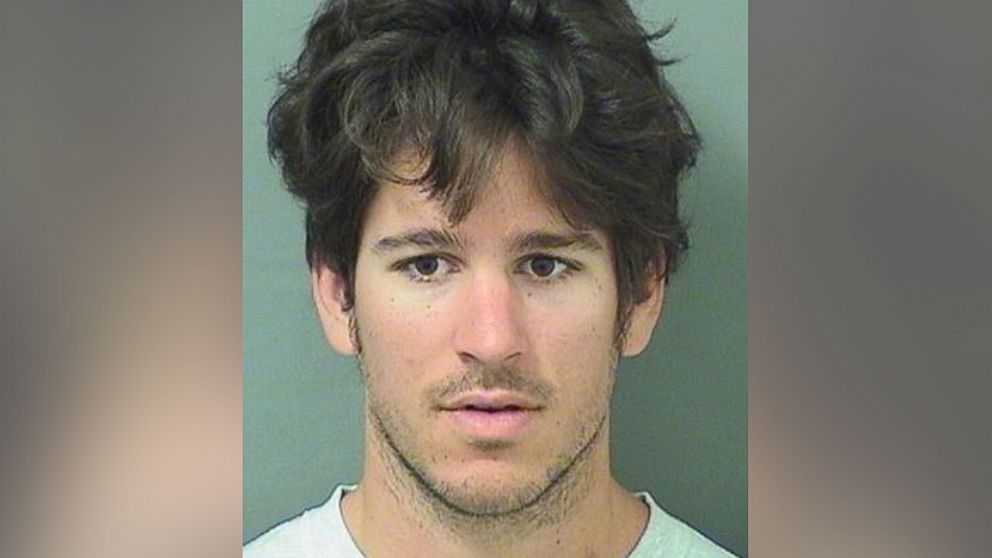 It was not immediately clear if James had met bail or entered a plea to the charges against him, and the Palm Clerk & Comptroller's Office did not immediately respond to ABC News' requests for additional information.
Online court records listed James' attorney as a public defender without specifying a name, and a spokesperson for the Palm Beach County Office of the Public Defender told ABC News today that it was too early to tell which attorney from the office would be assigned to his case.
Though surveillance video from Wendy's of the alligator toss was shared with the FWC, the footage is currently being held by the Palm Beach County State's Attorney Office and will not be publicly released at this time, FWC public information coordinator Rob Klepper told ABC News today.
Wendy's sent the following statement to ABC News today: "This unfortunate incident occurred last year. The safety and security of our restaurant teams is very important to us, and we're glad that no one was injured as a result of what happened."