Florida State University Gunman Myron May Sent Packages to 8 Friends
Myron May sent a message about the packages hours before shooting.
November 21, 2014, 4:17 AM
— -- Acquaintances of Myron May are said to be expecting packages in the mail he sent before police say May opened fire on Florida State University's campus.
Joe Paul of Alexandria, Virginia, said he was a former student at the university with May, and the two had stayed in touch through the years. May sent a group message alerting eight acquaintances – who evidently don't know one another – that they would receive packages, Paul told ABC affiliate WSB-TV in Atlanta.
Paul contacted police, and has been advised to call local authorities when the package arrives.
"What did he send everyone? Was it a manifesto? Was it a message? I don't know. I think I'm just as curious as everyone else," Paul said in the interview.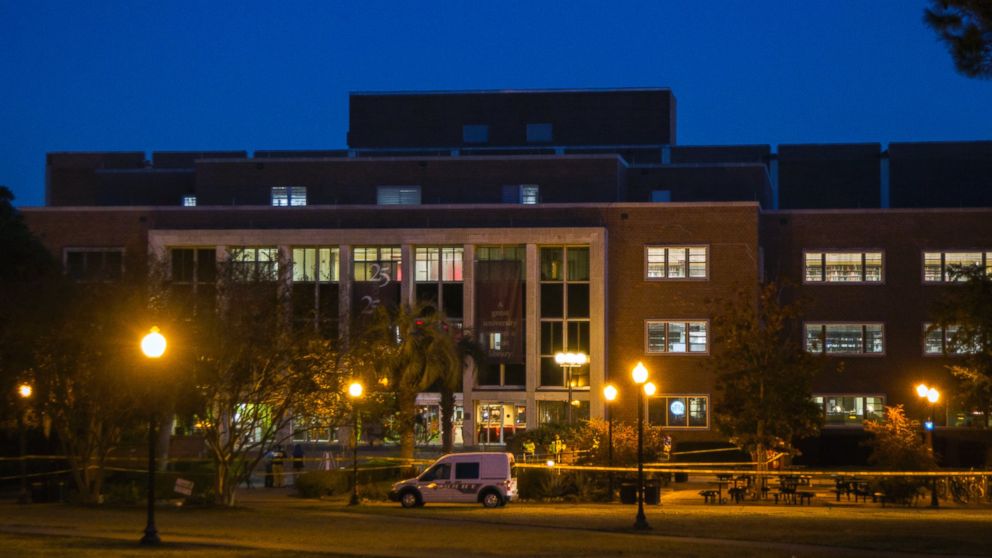 May, 31, was identified by police as the shooter who opened fire at the Florida State University library early Thursday morning, wounding three people before police shot him to death. Authorities said they have no motive for May's rampage, other than to say that May was "in a state of crisis."
May was a foster child who succeeded in becoming a lawyer, but he recently deteriorated to the point where his ex-girlfriend called police saying he was acting erratically and she feared for his life. His foster mother, Abigail Taunton, said she is shocked by May's inexplicable actions.
"It has to be some mental illness going on that we were not aware," Taunton said.
One of the students in the shooting was listed in critical condition Thursday, with two others suffering non-life-threatening injuries.