— -- Rainer Hengst expected to see his family surfing the waves, not an alligator.
Officials tracked and caught a 7-foot alligator that came up on the beach in Pawleys Island, South Carolina, Sunday morning, police told ABC News today.
Hengst noticed a commotion on the beach and a small crowd gathered to watch an alligator swim close to shore. He took his camera to the beach to get photos of his family surfing the swell, but was able to shoot photos of the alligator instead.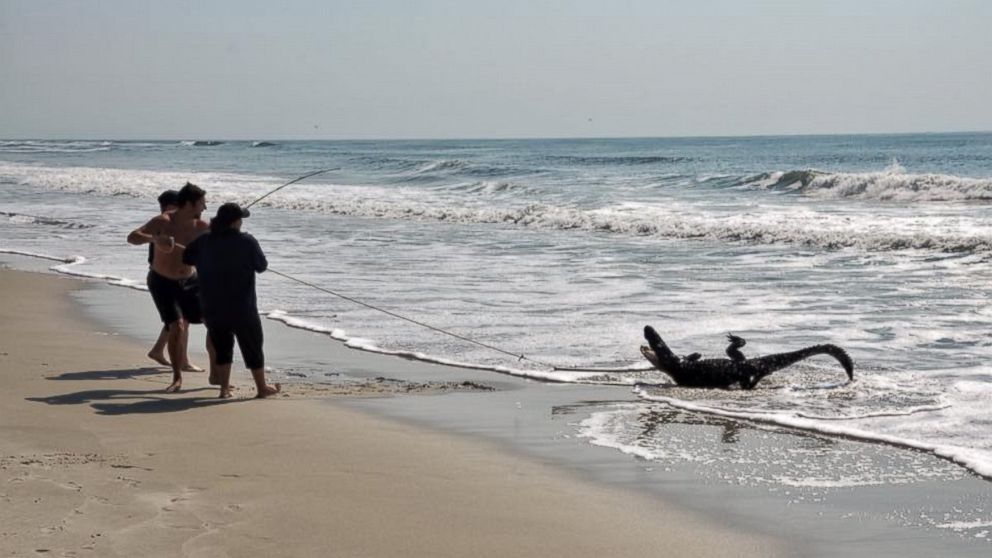 "The alligator would come in to about knee-deep water and then go back out," Hengst said today.
"It's unusual to see alligators in the ocean, but not unheard of. I've lived here for 10 years and this was my first time seeing one out there," he added.
Police on four-wheelers followed the slow-moving alligator for two hours as it traveled about a mile up the shore. The contracted gator removal team was able to lasso the alligator and relocate it away from the beach, police chief Michael Fanning said today.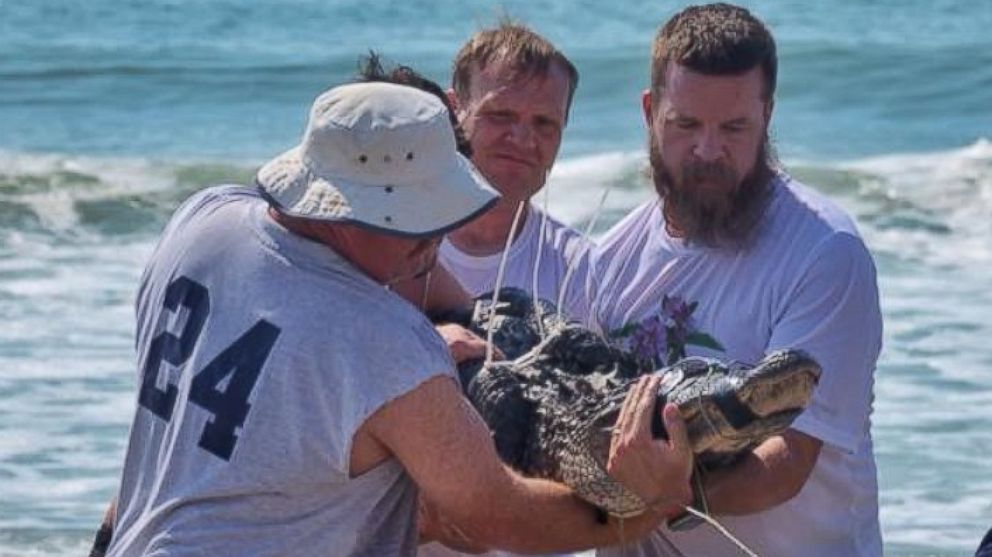 Surfers and beachgoers got back in the water once the alligator was caught.
This is the second time this summer police have had to remove an alligator stuck in the ocean's current, Fanning said.