— -- For C.E. King High School in northeast Houston, Hurricane Harvey's deluge caused a crisis for the school and its football team.
Throughout the storm, principal Demetrius McCall and the athletic director/head football coach Derek Fitzhenry relayed frantic messages from the students who were stranded with their families to first responders.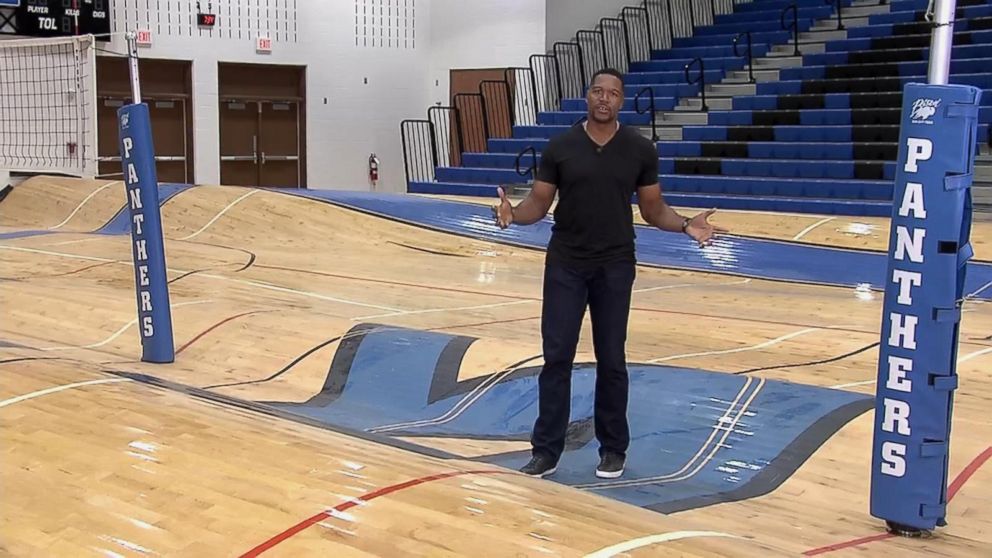 Fearing for their lives, the terrified students looked out for their loved ones.
"The water was up to here," Desmond Johnson, a player on the team, told ABC News while pointing to his neck. "I had to carry my little niece on my shoulder because she is 1 year old. She was holding me so tight and I was holding her so tight."
Dominic Thompson, whose parents don't know how to swim, is still shaken after rescuing his young brother and sister.
"I just told 'em that it's gonna be OK, and I got them," Thompson recalled.
"It was so scary and terrifying. I've never been so terrified in my life," said Irene Salvador, another student.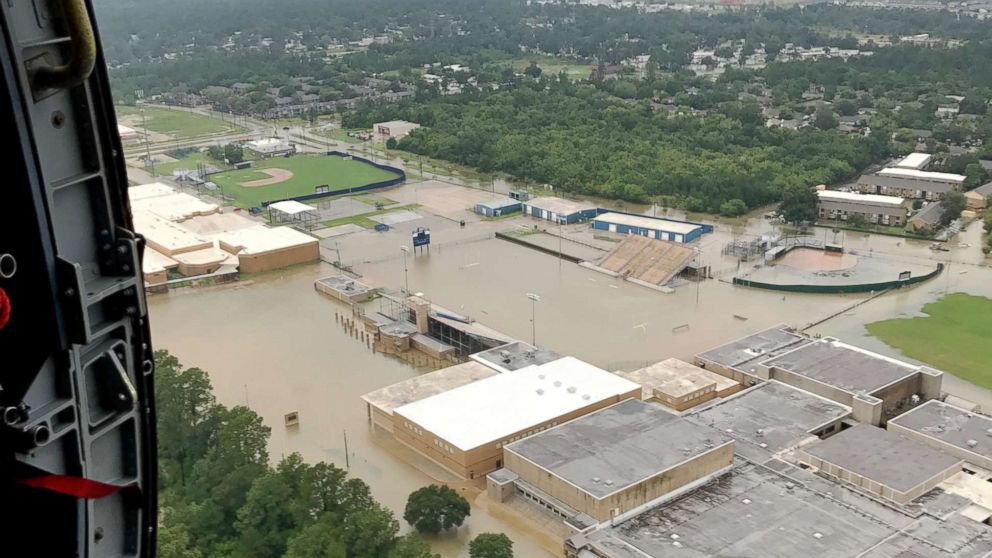 But they all made it to safety, many by boat and helicopter.
"Actually, I was not scared getting in the helicopter," said Eddie Lewis. "It was actually fun to ride for me -- but it was a serious, surreal moment."
As the students and their families clean up this week, ABC News' Michael Strahan paid the C.E. King Panthers a visit to bring them some cheer.
Coach Fitzhenry told Strahan that he was not surprised by the students' willingness to come together.
"[I'm] very inspired about what they've shown and ... what a great family we have here," Fitzhenry said on "GMA" today. "This is what we are about. We are about this school and we are about a family."
NFL Pro Football Hall of Famer Deion Sanders even surprised Fitzhenry and his players with a special gift.
"Kevin Plank [CEO] of Under Armour committed to ensuring that you have a wonderful season and you're outfitted as well," Sanders said. "So Under Armour is really going to bless you today. We want you to have a wonderful season because you've been through a lot."
"Things like this, adversity like this, brings people together," Sanders added.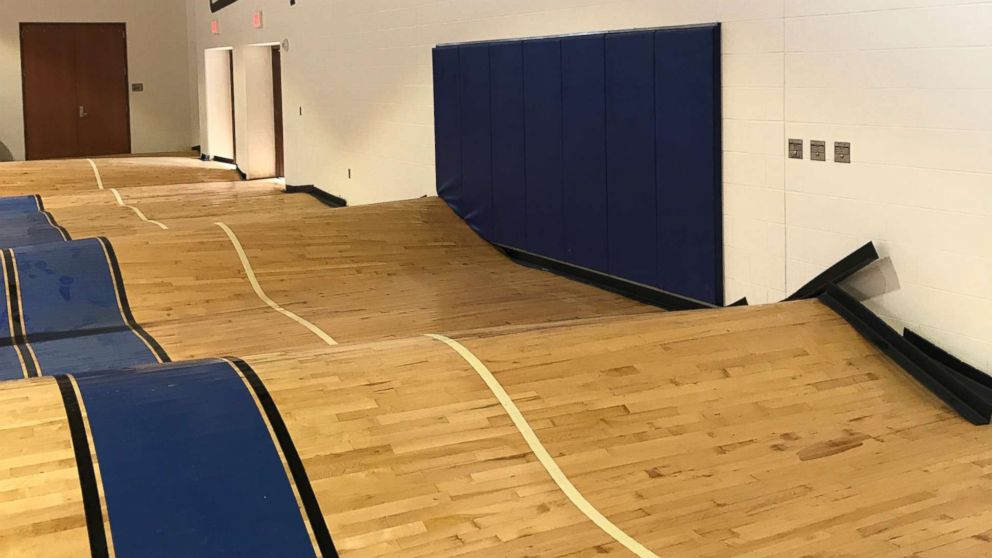 Many at the school told Strahan they will be back and stronger than ever this year.
"It's a lot of love in this school," said Lewis, who plays left guard for the football team. "Our community is very strong. We have a good team, a strong team. We don't have a lot of numbers, but we have a lot of heart."
"We have some good teammates," said Johnson. "We all love each other. We all care for one another. We all fight for each other on the field. We love football. Everybody at the school loves football."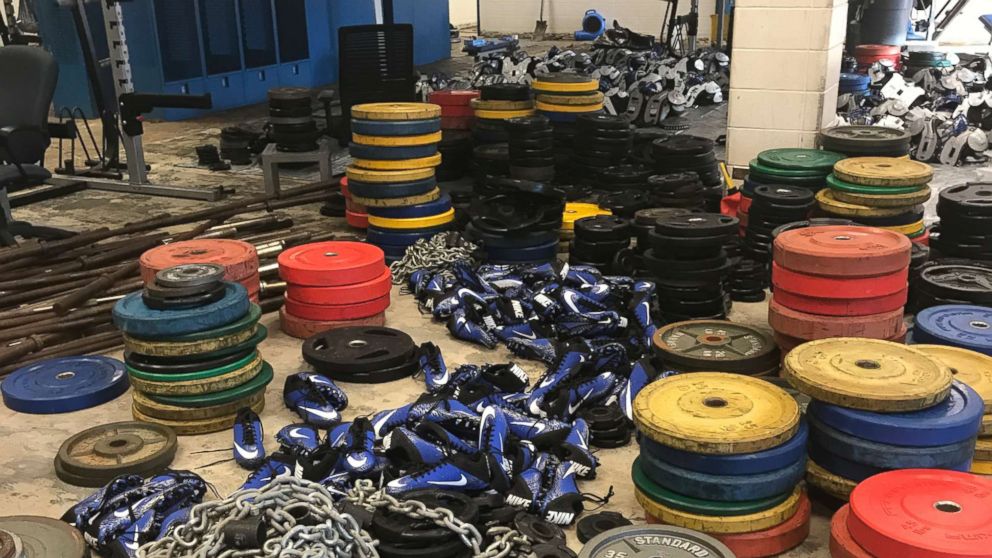 Johnson added that he hopes to see all his teammates together again in a gym with a pep rally.
"Everybody just cheering us on," he said. "Everybody with smiles and just knowing everything is going to be alright in the community."