Cormac Wright didn't know anything about honeybees two years ago.
Now he's the de facto spokesperson for a new Ford Motor initiative to help save the nation's dwindling population of honeybees. Six hives containing 360,000 bees were erected this week at the automaker's global headquarters in Dearborn, Michigan.
Ford's move reflects a growing trend of private companies joining efforts to raise awareness and, if possible, reverse a decline in honeybee colonies.
Wright, a 32-year member of Ford's IT department, got the idea after stumbling upon an article about bee apiaries at Fairmont hotels.
"It was a lightbulb moment for me," he told ABC News. "Why can't Ford do the same thing? It's the right thing to do."
He added, "My coworkers thought I was crazy. They said to me, 'Why would you do that?' I am not an environmentalist. But I am a project manager."
Honeybees are critical to the food supply through their pollination of grains, fruits and other crops. Scientists first noticed a drop-off in their population in 1987 when a parasitic mite was inadvertently introduced into the country, said Marla Spivak, a professor of entomology at the University of Minnesota and a former commercial beekeeper. Major colony losses, however, were not reported until 2006.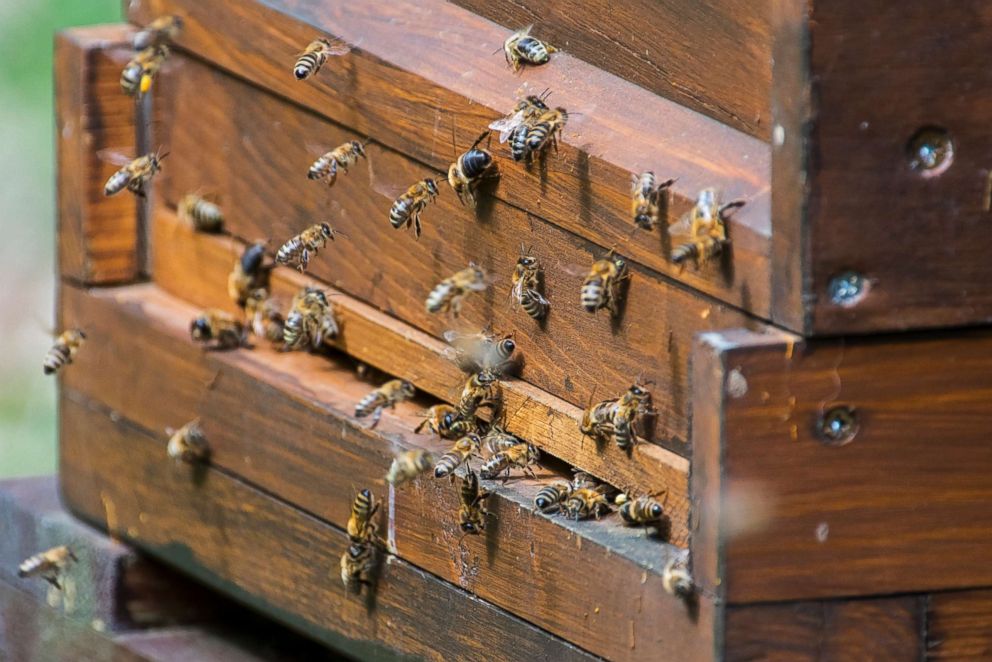 The Bee Informed Partnership estimates that 30.7 percent of U.S. honeybee colonies died between October 2017 and April 2018, an increase of 9.5 percentage points from the previous year. The nonprofit conducts an annual survey of 4,794 beekeepers.
Attempts by beekeepers to split and "requeen" surviving colonies has helped boost colony numbers, according to Spivak. But the threats from climate change, pesticides and parasites persist.
"Honeybees are still dying at unprecedented rates from multiple causes," she said. "Buying hives won't help them. Only highly experienced beekeepers have success keeping bee colonies alive."
Wright said Ford's project seeks to educate the community about the dire situation facing honeybees.
"Be aware of pesticides being used, look at labels," he said. "Honeybees are around you most of the time but you may not notice them."
Wright dedicated his free time to researching colony collapse disorder. He sent a detailed business proposal for a beekeeping program to Kim Pittel, Ford's group vice president of sustainability, environment and safety engineering.
"I just tossed the idea out there," he said.
Once Pittel signed off on Wright's proposal, he and a small team got buzzing on the program.
Turns out, there were already a handful of Ford employees who were experienced beekeepers. An "underground cult," Wright quipped.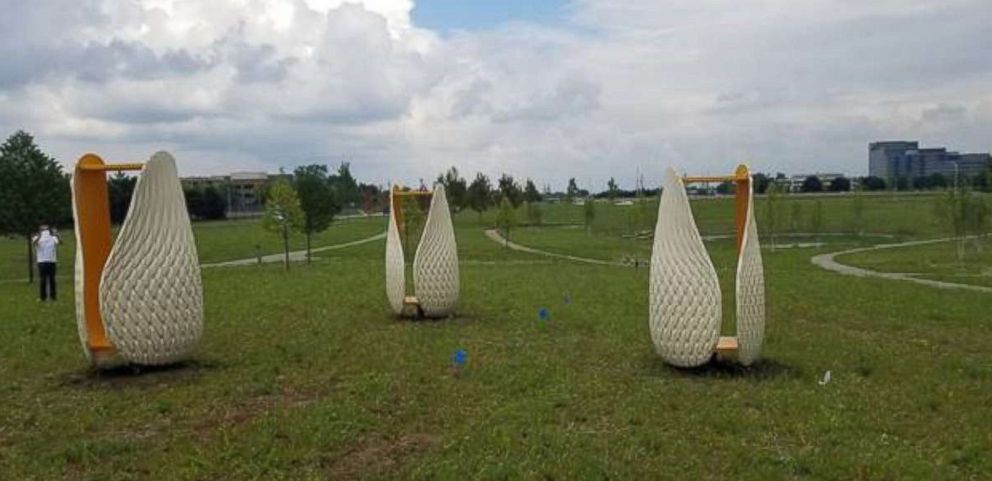 They solicited hive designs from Ford engineers and employees and thirteen sketches were submitted in a company-wide contest. Wright then reached out to Meghan Milbrath, a research associate in the department of entomology at Michigan State University, for help with setting up the hives. She supplied Ford with the 360,000 bees that will make the Dearborn campus their home.
The six hives were placed along a walking path this week. Their protective shells, which resemble large spherical honeycombs, are "aesthetically pleasing and functional" for the bees, according to the company.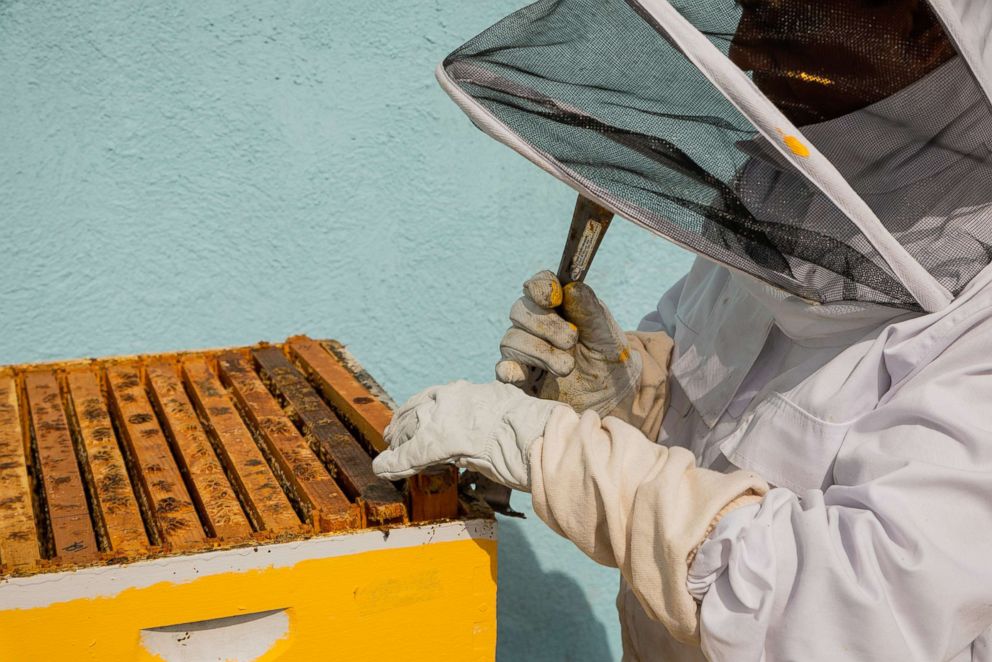 Ford has also partnered with the nonprofit Pollinator Partnership, which was established 23 years ago to promote the health of pollinators.
Val Dolcini, the organization's president and CEO and administrator of the USDA Farm Service Agency under President Obama, said his group frequently works with corporate America to help devise ways to repurpose fallow or undeveloped land and make it more hospitable to the environment.
Honeybees aren't the only pollinators of crops; bats, birds, moths, beetles, wasps and moths play an equally important part in pollinating fruits and vegetables, Dolcini said.
"The honeybee is a charismatic ambassador of pollinating animals and it has increased awareness about pollinator issues in general," he told ABC News.
The Fairmont in Washington, D.C., started a nationwide trend of hosting bee apiaries in 2008. At least three other Washington hotels are now following in Fairmont's footsteps, according to Diana Bulger, a public relations director for Fairmont.
"We are known for our bees," she told ABC News. "We have three beekeepers at the hotel and they're all staff."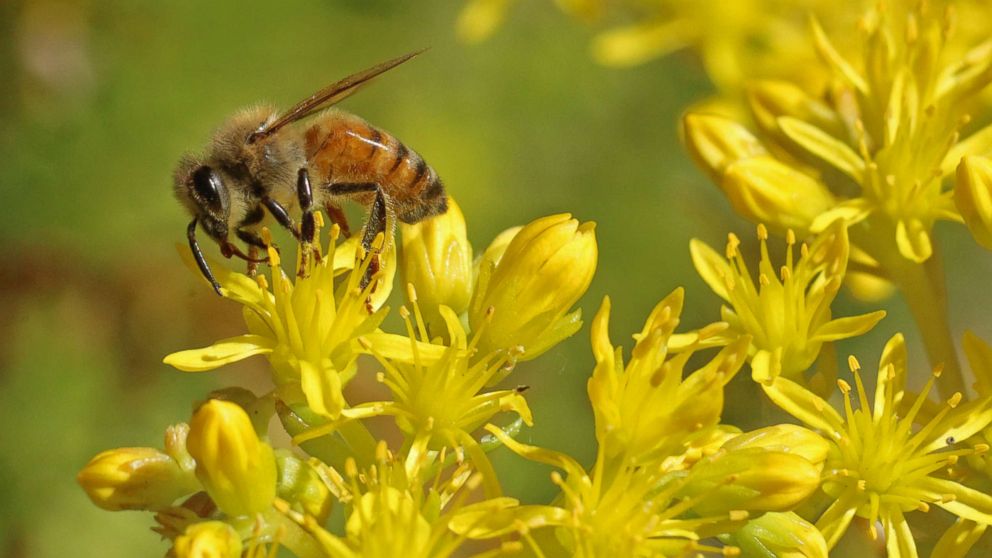 The honey produced from the three hives on Fairmont DC's rooftop finds its way into cocktails and restaurant dishes. Fairmont, however, has received global recognition for its efforts to help boost honeybee populations. It cultivates bee colonies at 22 locations worldwide and has expanded its North American program into Europe, Asia and Africa.
Toni Burnham, president of the DC Beekeepers Alliance, said it's now become "cool" for private companies to get involved in honeybee campaigns. Even as people rally around the honeybee, more needs to be done to save them, she cautioned.
"We are still losing bees," she said. "We need answers."
Spivak, the entomologist, said the public can help.
"The best way to help bees – all 4,000 species of native bees – is to plant flowers they can collect nectar and pollen from for food and keep those flowers free of pesticide contamination," she said.