YABUCOA, Puerto Rico -- "We are forgotten."
For over 16 hours on Sept. 20, 2017, Angel Cartagena and his wife, Socorro Mollet, hid in the bathroom of their home as Hurricane Maria passed over the coastal Puerto Rican barrio of Camino Nuevo in the municipality of Yabucoa. It was just the two of them and God that day against what they called a "monster."
Now, many months later, Cartagena, his wife and tens of thousands of other Puerto Ricans remain without power. And with Friday marking the start of the Atlantic hurricane season, Cartagena said they have never felt more abandoned.
"We are forgotten," he told ABC News, adding that they are not "emotionally or physically" prepared for another hurricane.
The Puerto Rico Electric Power Authority reports that about 99.31 percent of customers have power on the island, which leaves about 10,200 people without power. In an interview with The Associated Press, the newly appointed PREPA CEO Walter Higgins said it will take another two months for the organization to restore power to 100 percent of customers.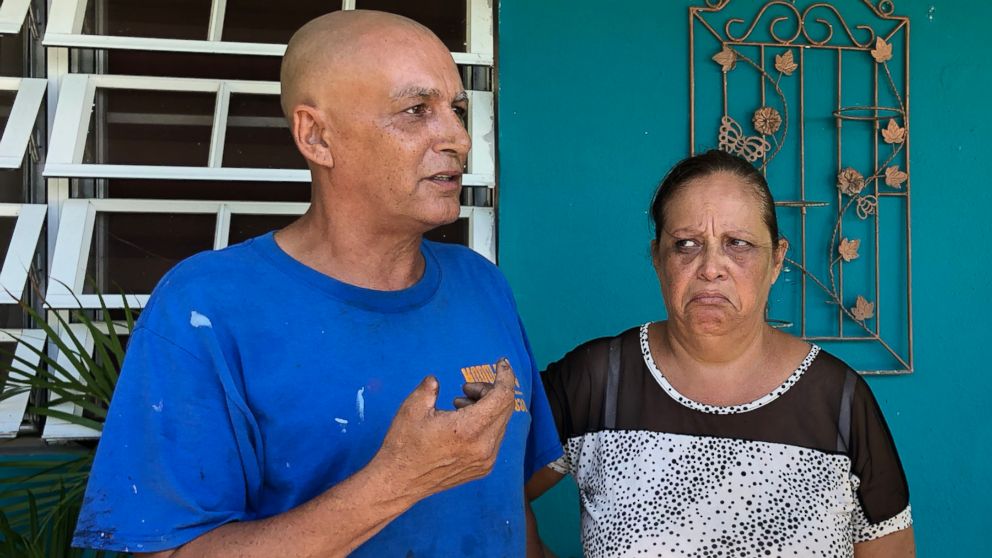 In Camino Nuevo, local authorities have not told residents when life will get back to normal.
"No one has come to visit it. It is as if this barrio didn't exist," Mollet said.
The couple told ABC News they are unemployed and their only source of income is a Social Security check. When that check arrives, their first concern is putting $10 away to get fuel to operate their generator daily.
Their daughter has come to live with them because she does not have power either.
"We have to put things away so that we can power the generator," Mollet said, fighting back tears. They don't dare turn on the air conditioning because it would cost more money to power the generator.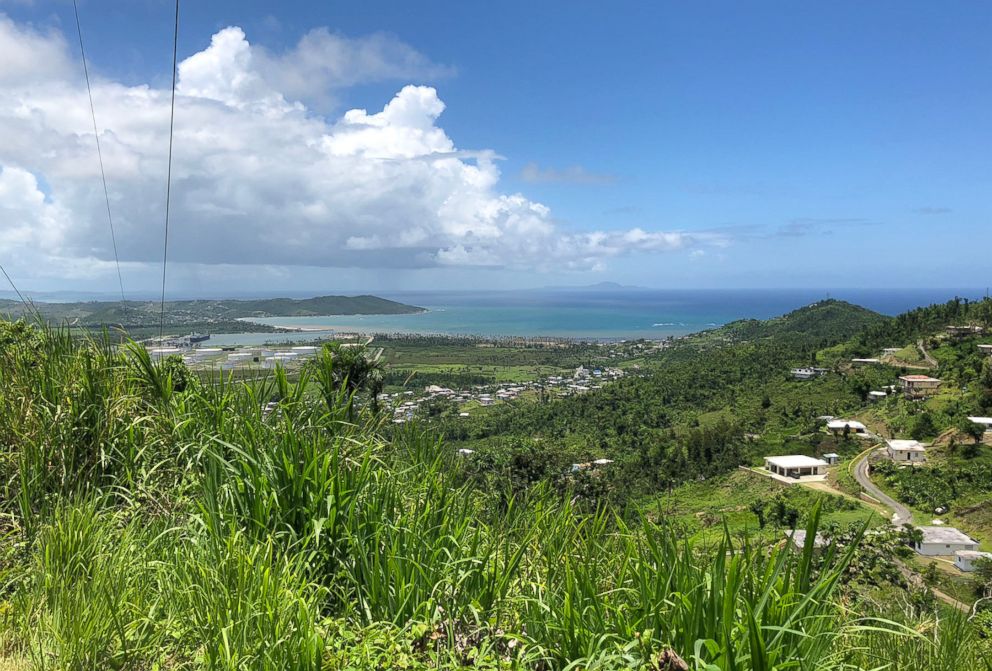 As hurricane season approaches again, officials are telling residents to be prepared and stocked with 10 days' worth of food, water and supplies. In the days following Maria, long lines at gas stations and ATMs became a common sight on the island.
But Scott Erickson, the Federal Emergency Management Agency's chief of logistics on the island, told ABC News that the agency is better prepared and more stocked up than it was last year.
"We recognize the mistakes that were made. We recognize there was a lot of inexperience, said Erickson.
There are over 3,000 employees currently working the recovery efforts, FEMA said. Prior to Maria, the federal agency had just 46 employees on the island.
On Thursday, FEMA announced an additional $219 million in federal assistance for Puerto Rico, bringing the total to $2.2 billion.
Erickson said that the island currently has four major warehouses with the goal of having nine federal warehouses fully stocked. FEMA only had one federal warehouse in Puerto Rico prior to Maria.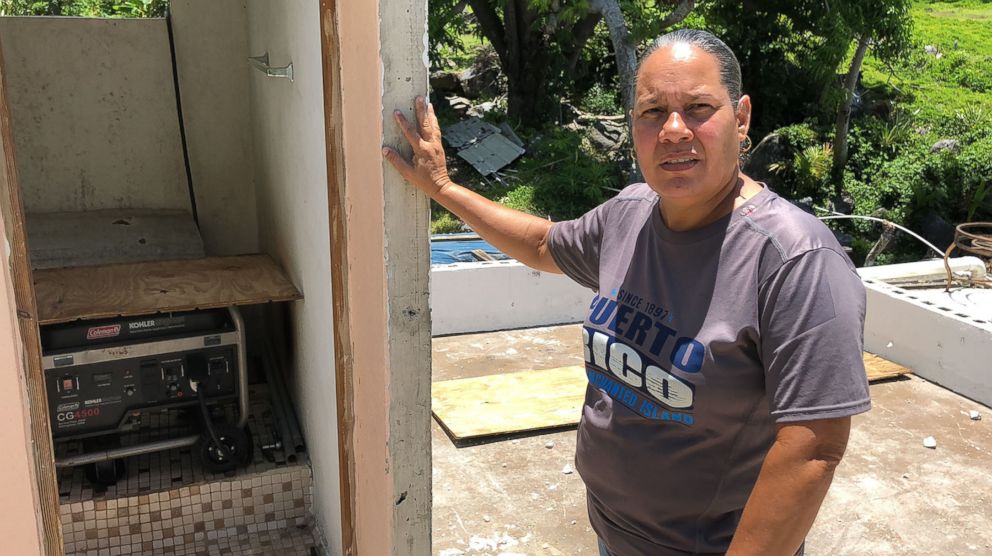 "The island is a lot more prepared from both the FEMA standpoint and the government standpoint," said Hector Pesquera, the island's chief coordinating officer and Department of Public Safety secretary.
Pesquera said that there is no way to completely avoid issues after a strong storm. "Unfortunately, [we] had to go through an event like this to understand what a Category [4 hurricane] could do and how weak and fragile the infrastructure is."
San Juan's Mayor Carmen Yulin Cruz, a critic of the response in Puerto Rico after the storm, told ABC News that the island is not equipped to handle another hurricane.
"Puerto Rico is not prepared ... we've learned about the things we fell short and we are in a better position to handle them," she said. "We hope that we do not have to handle them anymore."
On Tuesday, researchers from Harvard University published a survey in the New England Journal of Medicine that estimated that between Sept. 20 and Dec. 31, there were 4,645 "excess deaths." Puerto Rico's official government death toll currently stands at 64, putting the death toll estimated by researchers at more than 70 times the official estimate.
Yulin Cruz told ABC News the following day that the news was cause for a "day of collective mourning."
Puerto Rico Gov. Ricardo Rossello's office declined an interview with ABC News, pointing instead to comments he made at a press conference Tuesday in which he said, "We want the real number to come out."
Researchers from George Washington University are working to determine that number now. In a statement on Wednesday regarding the Harvard survey, GWU's Milken Institute School of Public Health said, "The study is based on estimates from household surveys and not on actual records of death. In that way, the Harvard study is fundamentally different from the Milken Institute SPH study commissioned by the Government of Puerto Rico."
As the sun sets over Yabucoa each night, plunging the municipality into darkness, residents said they are fighting to live on day by day.
Down the road from Mollet and Cartagena is Norma Burgo, who also still does not have power and runs her generator 12 hours. The generator sits inside a bathroom on what was left of the second floor of her home, which was wiped off during the storm.
"Of the eight months we have been using this, thank the Lord, only once has it failed," Burgo said, showing off the generator being shielded by a piece of damaged plywood.
Mollet started taking medicine after Maria's landfall to deal with depression, she said -- to cope with what happened, and to help her manage her fear of what could happen.
"It has been almost nine months and nothing," she said. Staring out onto the ocean, she added, "I cannot put up with another storm ... it was horrible."