Fort Hood Judge Bans Evidence of Shooter's 'Jihadi' Motives
Victims angered that judge bars linking Nidal Hasan to Al Qaeda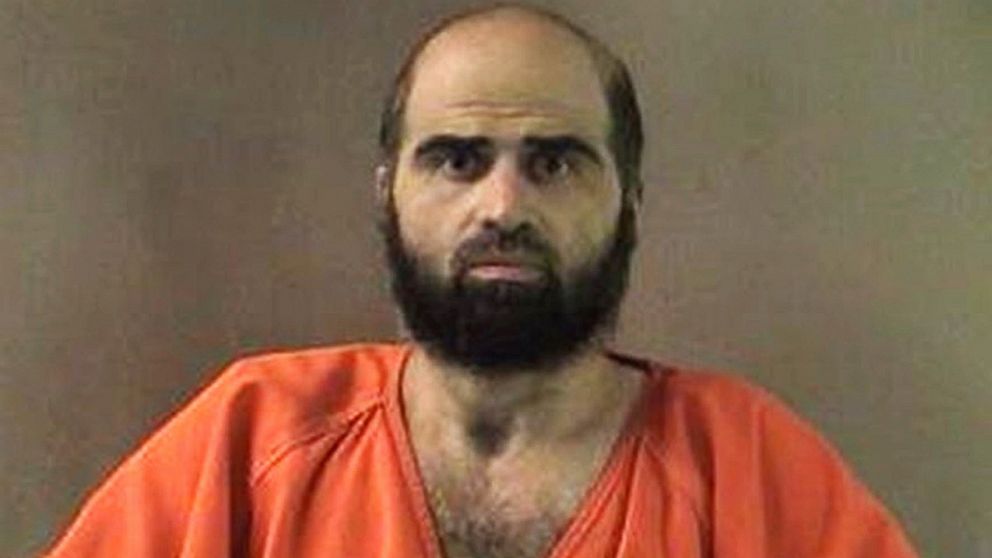 Aug. 19, 2013 — -- Lawyers representing the family members of those killed and injured in the Ft. Hood shooting rampage were outraged today when an Army judge limited prosecutors from introducing evidence, including emails to a known Al Qaeda operative, that would establish accused shooter Maj. Nidal Hasan's "jihadi" motives.
The judge's rulings could inhibit the ability of the victims' families to claim in a civil suit that the shootings were an act of terror. Federal lawyers involved in the civil suit claim that the people shot during Hasan's murderous rage were victims of workplace violence, a designation that could sharply limit the damages in a civil suit.
"This is first degree mass murder case and motive is absolutely relevant to prove premeditation," said Neal Sher, a lawyer representing many of the victims and their family members in a separate civil suit against the government.
Prosecutors have sought to portray Hasan as a Muslim extremist, motivated by Islamist ideology and in touch with known al Qaeda member Anwar Alwaki.
"He didn't want to deploy and he came to believe he had a jihad duty to murder soldiers," lead prosecutor Col. Steve Henricks said in his opening statements. He wanted to "kill as many soldiers as he could."
The judge, Col. Tara Osborn, ruled today that prosecutors could not mention Hasan's correspondence with Alwaki, an American born al Qaeda recruiter and organizer. Osborn also barred prosecutors from mentioning Hassan's interest in seeking conscientious objector status and drawing parallels to a 2003 incident in which another Muslim American soldier attacked U.S. troops in Kuwait, according to the Associated Press.
The judge found much of that evidence was too old, but permitted prosecutors to introduce evidence about Hasan's internet usage and search history from the time of the attack.
Many of the victims and their family members have filed a civil suit against the government, arguing that the attack should be classified as a terrorist attack, allowing victims to receive combat medals, like the Purple Heart, and receive better benefits.
The government maintains that the attack was an incidence of "workplace violence."
"The government is talking from both sides of its mouth," Sher said to describe the Pentagon's decision on the one hand to deny that the attack was an act of terror, while having prosecutors argue that Hasan was motivated by "jihad," or Muslim holy war.
"Our view is pretty basic: It's obvious that the government knew he had jihadist leanings years before the attack," Sher said.
Hasan, who is representing himself, previously called himself a "mujahedeen" or Muslim holy warrior and said he had switched sides in the war between the U.S. and Islamic terrorism.
Prosecutors said on Friday they would soon be wrapping their case against Hasan, which means he may begin his defense as early as Tuesday.
If convicted, he could face the death penalty.