Frances McDormand 'just found out' about inclusion riders, and 'we're not going back'
McDormand expounded on the concept while speaking backstage.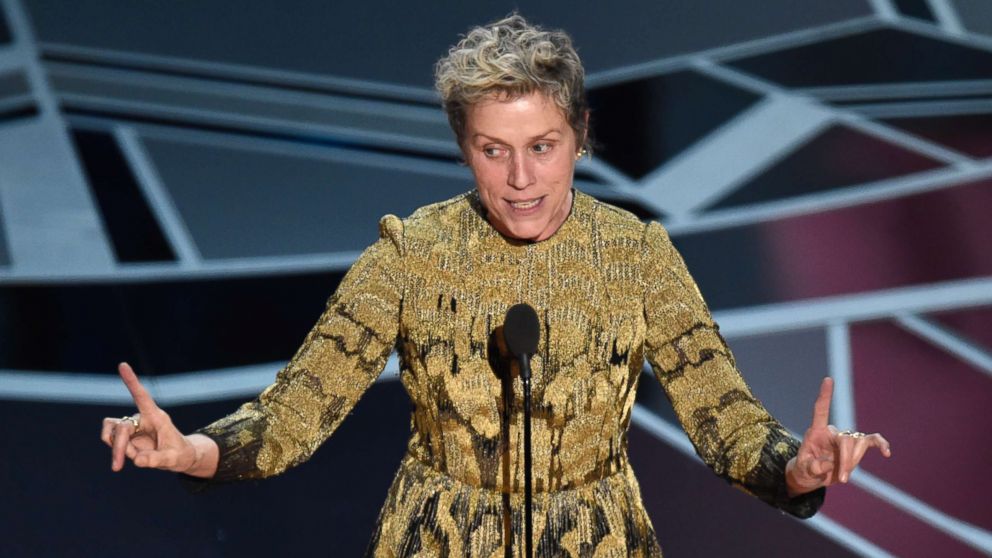 — -- Internet searches and social media mentions for "inclusion rider" spiked late Sunday night after Frances McDormand urged other actors to ask for them in contracts as a way to ensure gender and racial diversity in films.
"I have two words to leave with you tonight, ladies and gentlemen: inclusion rider," McDormand said, concluding her powerful acceptance speech for winning the best actress Oscar.
She expounded on the meaning of the term while speaking with reporters backstage, saying the clause allows actors to "demand at least 50 percent diversity in not only the casting, but also the crew."
The "Three Billboards Outside Ebbing, Missouri" actress said she's spreading the word because the clauses could help change the industry.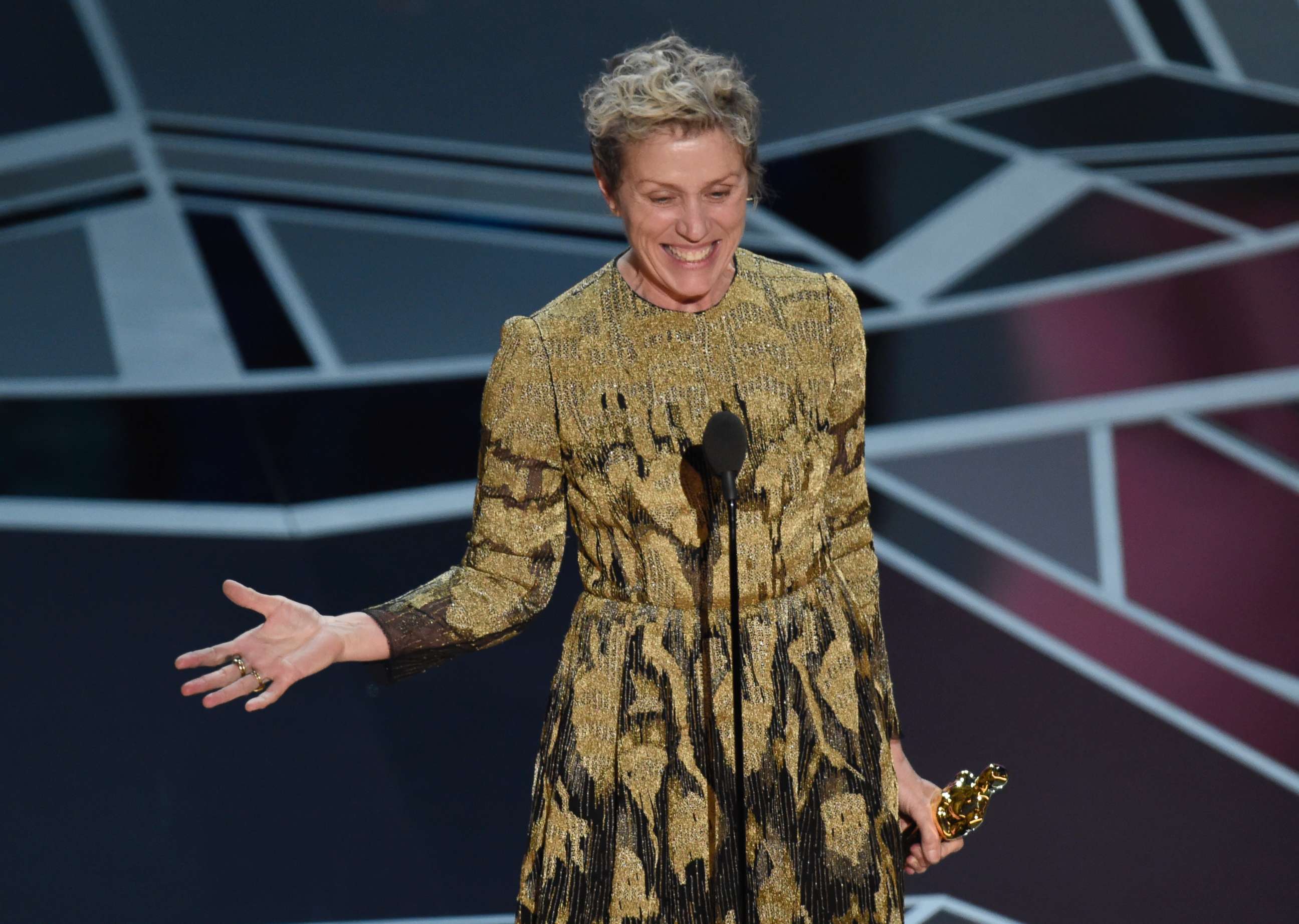 "I just found out about this last week," she told reporters backstage. "And so the fact that I just learned that after 35 years of being in the film business ... we're not going back."
"It changes now," she added. "And I think the inclusion rider will have something to do with that. Power in rules."
Google searches for "inclusion rider" spiked in the wake of McDormand's speech and there were more than 7,000 tweets mentioning the term in the 20 minutes after her speech concluded.
The heightened buzz prompted the Annenberg Inclusion Initiative to tweet out a quick explainer on the term.
"For those of you asking about the #InclusionRider, it's designed to ensure equitable hiring in supportive roles for women, POC, the LGBT community, & people w/disabilities," the tweet said.
The group's founder and director, University of Southern California professor Stacy Smith, said Sunday's response had been bigger than anything she could ever imagine. She floated the idea of inclusion riders at a TED conference in 2016, at which she presented a slew of "really depressing" facts about gender inequality in film.
"An equity rider by an A-lister in their contract can stipulate that those roles reflect the world in which we actually live," Smith during her TED Talk. "Now, there's no reason why a network, a studio or a production company cannot adopt the same contractual language in their negotiation processes."
Smith went on to explain the advantages of actors' pursuing riders, which she offered as a possible solution to the "inclusion crisis in Hollywood."
"The typical feature film has about 40 to 45 speaking characters in it. I would argue that only eight to 10 of those characters are actually relevant to the story," she added. "The remaining 30 or so roles, there's no reason why those minor roles can't match or reflect the demography of where the story is taking place."
Smith said the overall goal would be to have tax credits tied to inclusion riders, but all in all, she's happy that people are intrigued.
"Inclusion rider. This is beyond my wildest dreams!" the group tweeted late Sunday.