— -- The Justice Department is launching a federal civil rights probe of the entire police department in Baltimore, where recent events have "given rise to a serious erosion of public trust, Attorney General Loretta Lynch announced today.
"This investigation will begin immediately, and will focus on allegations that Baltimore Police Department officers use excessive force, including deadly force; conduct unlawful searches, seizures and arrests; and engage in discriminatory policing," said Lynch, during her first news conference as head of the Justice Department. "We will ... examine whether they violated the Constitution and the community's civil rights."
When talking about the overall situation in Baltimore, Lynch described a "fractured trust" between police and communities as "an understatement."
In a statement, Gene Ryan, president of the Baltimore City Fraternal Order of Police, said, "Our response to today's announcement of the Civil Rights investigation into the pattern and practices of the Baltimore Police Department is the same as it has always been; we welcome the involvement of the Department of Justice and look forward to working with their representatives to heal the wounds of our city, and to improve the relationship between the community and our Department."
The decision comes days after top Justice Department officials, including Lynch, visited Baltimore and the family of 25-year-old Freddie Gray, who died in police custody last month after suffering a spinal injury during his arrest. The incident sparked violent protests in what Lynch described as a "beleaguered" but hopeful city.
Though the Justice Department had launched its own criminal probe into Gray's death, Baltimore Mayor Stephanie Rawlings-Blake called for a federal civil rights probe of the whole department. And now investigators from the Justice Department's Civil Rights Division will determine whether the Baltimore police department engages in a "pattern or practice" of discriminatory policing.
"Our goal is to work with the community, public officials, and law enforcement alike to create a stronger, better Baltimore," Lynch said. "Ultimately, this process is meant to ensure that officers are being provided with the tools they need – including training, policy guidance and equipment - to be more effective, to partner with civilians, and to strengthen public safety."
The Justice Department said it will "consider all relevant information" and conduct interviews with police officers, prosecutors and local officials as part of its investigation into the Baltimore Police Department.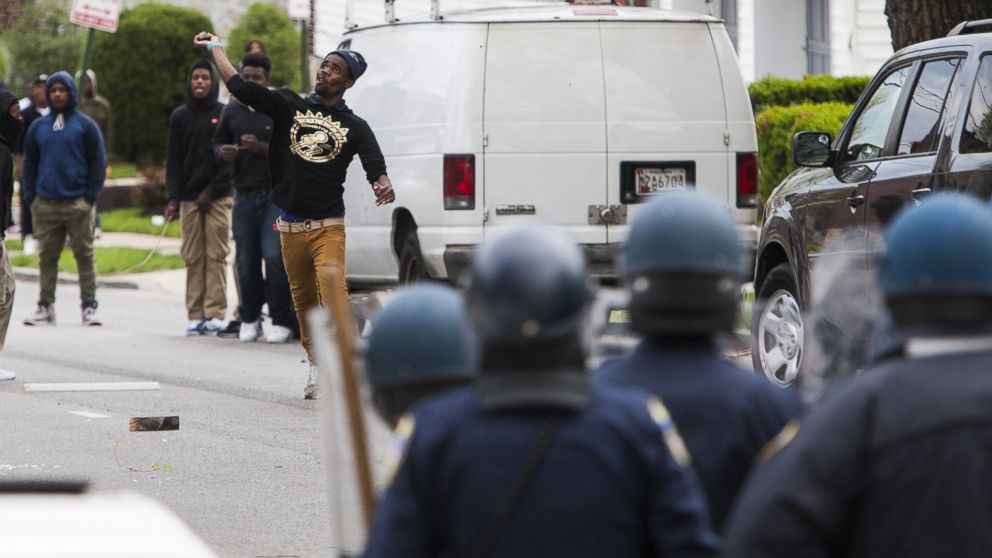 If the Justice Department finds that there was a "pattern or practice" of discriminatory policing, it will ask that the police department make sweeping changes. But if the police department declines to do so, the matter could land in front of a federal judge, who could force changes within the department.
"None of us has illusions that change is easy," Lynch said. "It will take time and sustained effort."
Meanwhile, the department's Office of Community Oriented Policing -- known as "COPS" -- will continue to work with Baltimore police on a "collaborative reform process" and policy review initiated late last year, according to Lynch. The findings of that review will be "folded into" the final report on the broader federal probe, Lynch said.
The attorney general said she felt "profound sadness" while watching the events in Baltimore unfold on national TV: "Profound sadness. ... for the loss of life, the loss of trust ... [and] for the frustration that I know the police officers were feeling as they tried to encourage peaceful protests but then had to deal with violence."
At least two officers were seriously wounded during the protests that erupted after Gray's death on April 12. Civil Rights Division head Vanita Gupta and COPS director Ron Davis visited one of them in the hospital, and Lynch met with the other injured officer.
Tensions were somewhat eased on the streets of Baltimore when the city's top prosecutor announced charges against the six officers involved in Gray's arrest.
With some of the officers facing charges of involuntary manslaughter, they are accused of failing to properly secure Gray when they placed him face down in a van, and failing to respond to Gray's repeated pleas for medical help.
Michael Davey, an attorney hired by one of the officers who spoke on behalf of all six, said after charges were filed, "These officers will be vindicated because they have done nothing wrong."
He added, "No officer injured Mr. Gray, caused harm to Mr. Gray, and [they] are truly saddened by his death."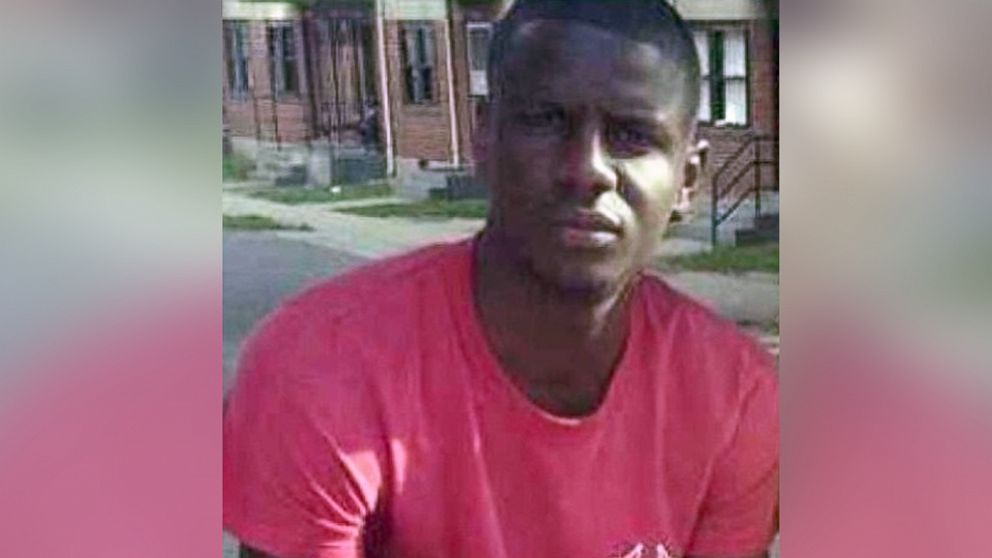 On Wednesday, when calling for the broader federal probe, Rawlings-Blake said the police force in her city has made strides in recent years, but "continues to have a fractured" relationship with some of the communities it serves.
The federal investigation announced Friday is similar to the probe of the Ferguson, Mo., Police Department, launched last year unarmed teenager Michael Brown was killed in a confrontation with officer Darren Wilson.
After a seven-month review, the Justice Department determined the Ferguson Police Department had in fact developed a "pattern or practice" of discriminatory policing.
In what then-Attorney General Eric Holder called a "searing report" on the findings, the Justice Department detailed racist emails sent by officers and cited 161 use-of-force complaints against Ferguson police from 2010 to 2014.
The investigation found "racial bias" often led to policing practices that "disproportionately harm[ed] African American residents and "created an intensely charged atmosphere where people feel under assault and under siege by those charged to serve and protect them," Holder said.
After the report's release, Ferguson Mayor James Knowles said the city was already making changes and, "That type of behavior will not be tolerated."
Get real-time updates as this story unfolds. To start, just "star" this story in ABC News' phone app. Download ABC News for iPhone here or ABC News for Android here.