— -- At a funeral in Sterling, Virginia, this afternoon, for a 17-year-old girl who police say was killed this past weekend after she left her mosque, Imam Mohamed Magid said the slain teenager was "so loved by so many people."
Darwin Martinez Torres, 22, is in custody for the homicide of Nabra Hassanen of Reston, Virginia, after he allegedly "became so enraged" that he hit her with a baseball bat, the Fairfax County Police Department said Monday. Road rage was the alleged motive behind the slaying, police said.
Police said the incident occurred at about 3:40 a.m. Sunday, when a group of teenagers was heading to an overnight event at a mosque. Police believe one teen on a bike began arguing with Martinez Torres as he approached the group in his car.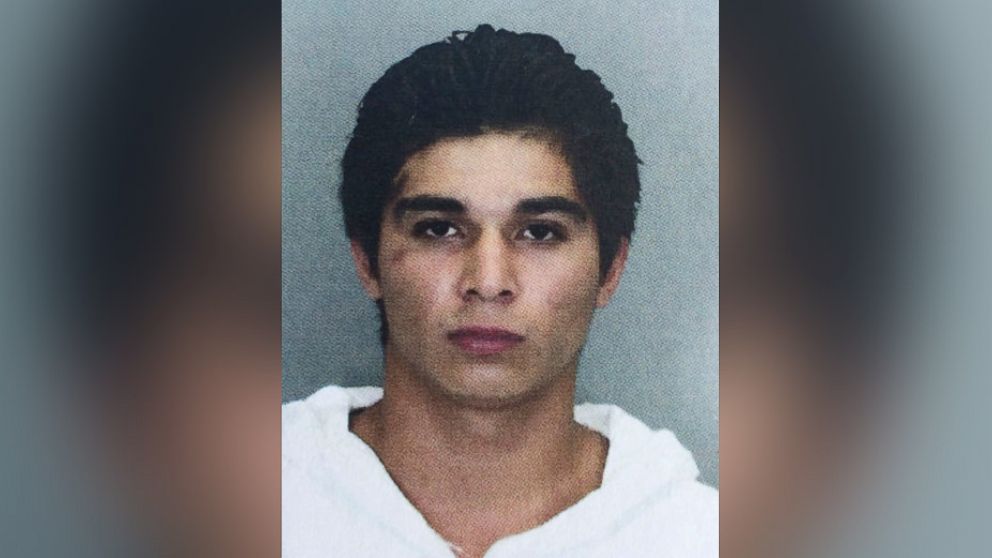 The suspect "then drove his car onto the curb as the group scattered," the police said. "Witnesses say [Martinez] Torres caught up with them a short time later in a nearby parking lot and got out of his car armed with a baseball bat and began chasing the group. [Martinez] Torres was able to catch Nabra [Hassanen]. His anger over the encounter led to violence when he hit Nabra [Hassanen] with a baseball bat."
Police said Martinez Torres took Hassanen in his car to Loudoun County, Virginia, and the teenager's body was found in a pond in Loudoun County later that evening. According to her autopsy, Hassanen suffered from blunt force trauma to the upper body, police said.
The Associated Press said about 5,000 mourners attended the teen's funeral today at her former mosque, All Dulles Area Muslim Society, in Sterling.
At the service, Imam Magid said the community is grieving.
He said the slain teenager was "so generous, so bright, so beautiful, so energetic, so giving, so caring."
On Tuesday, Muslim groups throughout the U.S. held vigils in the teen's honor, the AP reported.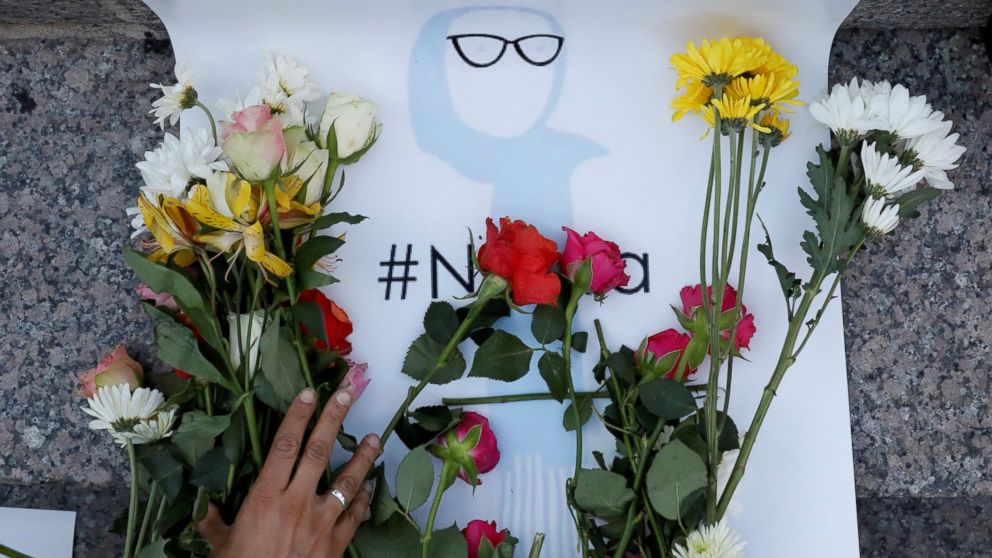 In Washington, D.C., hundreds of people attended a vigil Tuesday evening, according to WJLA.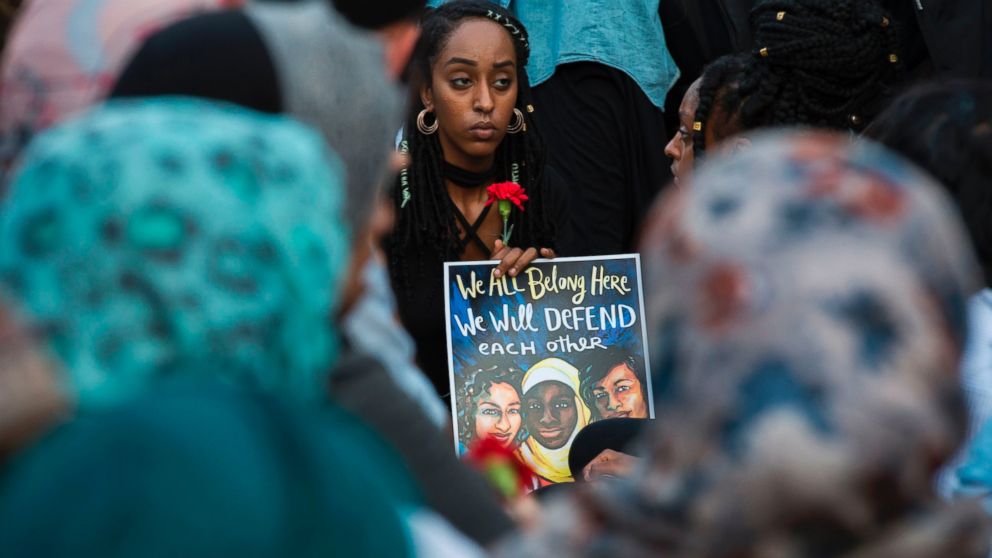 While the Fairfax County Police Department said Monday there is nothing to indicate this was a hate crime, explaining that "it appears the suspect became so enraged over the traffic dispute it escalated into deadly violence," WJLA reported that a speaker at the D.C. vigil Tuesday said, "We're not going to let Fairfax County police tell us that this was just a case of road rage."
CAIR today said it is representing Hassanen's family and has "called for a thorough investigation of a possible bias motive in the case."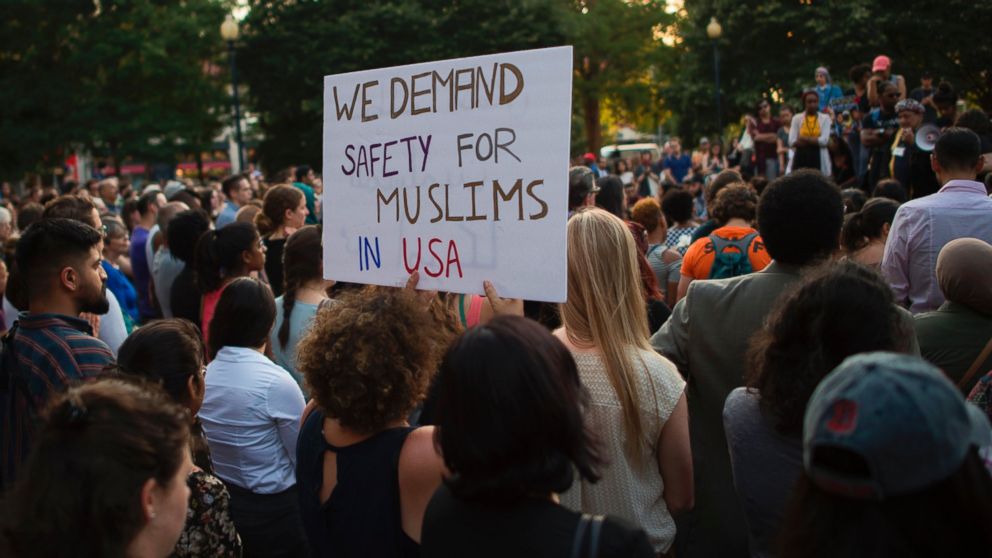 The police's statement on Monday added, "If during the course of this ongoing criminal investigation, information or evidence later surfaces that would indicate this was hate-motivated, detectives would certainly ensure appropriate charges are filed."
The victim's father, Mohmoud Hassanen Aboras, has said the motive behind his daughter's death is of no interest to him, according to the AP.
"My daughter is dead, and I don't want anyone to feel what I feel, to lose your 17-year-old daughter," he said, according to the AP. "Christian, Muslim, Jew, Hispanic, whatever."
At an emotional press conference Tuesday outside of the All Dulles Area Muslim Society, Aboras, fighting back tears, said, "We have to love each other. ... We are human beings."
Martinez Torres is charged with murder and being held without bond, police said. Martinez Torres, who appeared in court Monday by video conference from jail, has not entered a plea, said Fairfax County Commonwealth's Attorney Raymond Morrogh. His public defender, Dawn Butorac, declined to comment. On Monday ICE lodged a detainer on the suspect, ICE spokesperson Carissa Cutrell said. He has no prior encounters with ICE, Cutrell added.