Waco, Texas, Biker Shooting: A Look at the Gangs That May Be Involved
Sunday's shooting came after gangs met to discuss their differences, cops said.
— -- Nine suspected gang members died and 170 were arrested after a meeting between rival Texas biker groups turned into a violent brawl -- a meeting that was originally scheduled for the gang members to settle their differences, police said.
Waco Police Sgt. Patrick Swanton said today at a news conference that five known biker gangs were involved but he declined to name them.
"I am not about to give them the respect of mentioning their names," he told reporters.
But, photos of some of the bikers taken after the fight showed them wearing jackets with the names Cossacks and Scimitars.
In addition, McLennan County Sheriff Parnell McNamara -- whose office is investigating the incident -- told The Associated Press all nine people killed were either members of the Bandidos or Cossacks.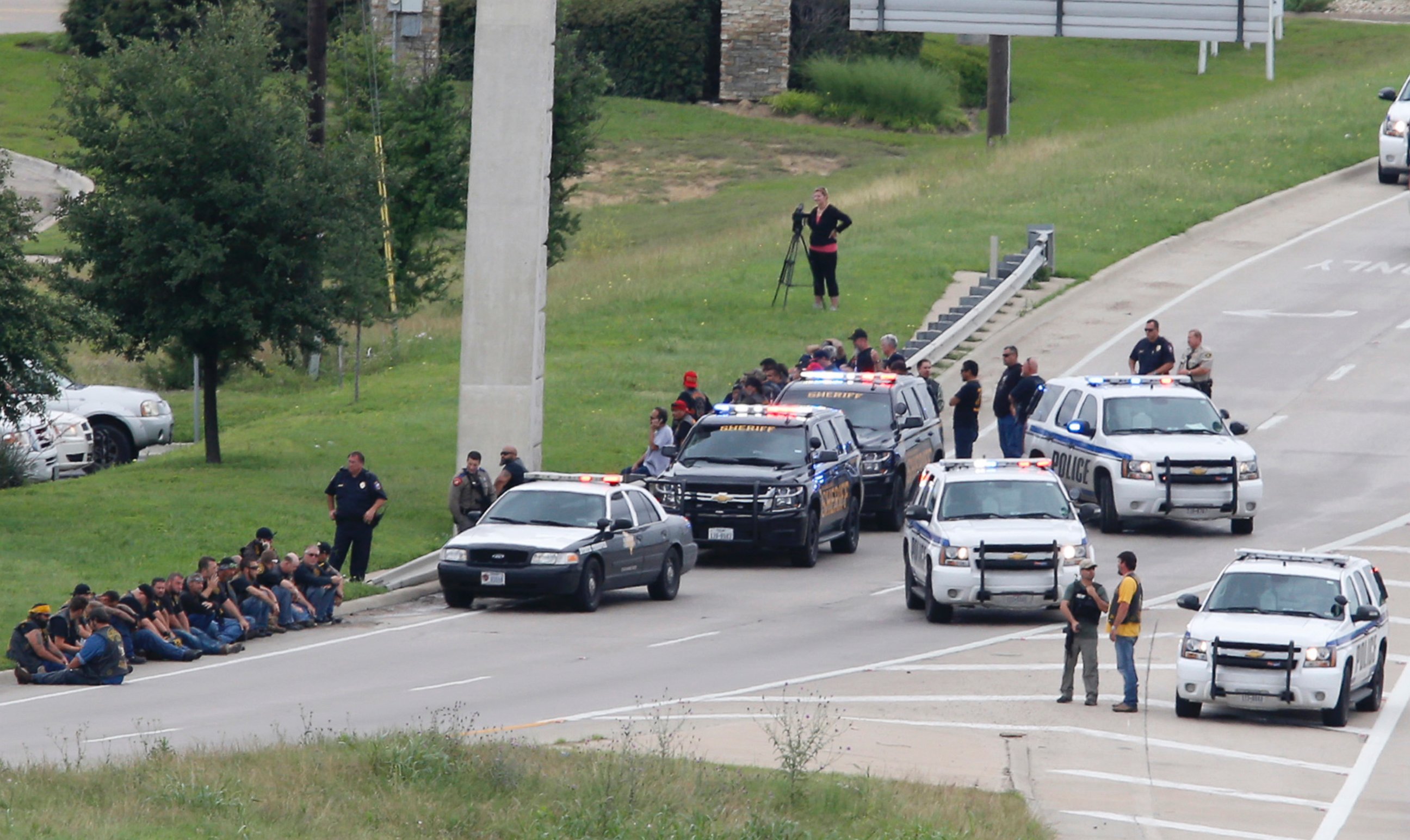 The Texas Department of Public Safety has classified the Bandidos as a Tier 2 gang -- the second most dangerous classification -- according to the most recent "Texas Gang Threat Assessment" report, released by DPS in April 2014.
"Although these gangs vary in size and structure, they are responsible for a disproportionate amount of crime across urban, suburban and rural areas of Texas," the assessment said.
According to the report, the Bandidos formed in the 1960s and "conducts its illegal activities as covertly as possible and avoids high-profile activities such as drive-by shootings that many street gangs tend to commit.
"However, members are not covert about making their presence known by wearing the gang colors, insignia and riding in large groups. They seek to turn public sentiment in their favor by organizing frequent charity runs. Bandidos are likely to focus on recruiting new members with no criminal history."
The U.S. Department of Justice identifies the Bandidos as one of the two largest "outlaw motorcycle gangs" in the U.S., with about 900 members in 93 chapters.
According to the Department of Justice website, the Bandidos are "involved in transporting and distributing cocaine and marijuana and are involved in the production, transportation and distribution of methamphetamine." The group is most active in the Pacific, Southeast, Southwest and West Central U.S.
The Bandidos gang also has members in 13 other countries, according to the Department of Justice.
The Bandidos did not immediately respond to an attempt to reach the group through its website.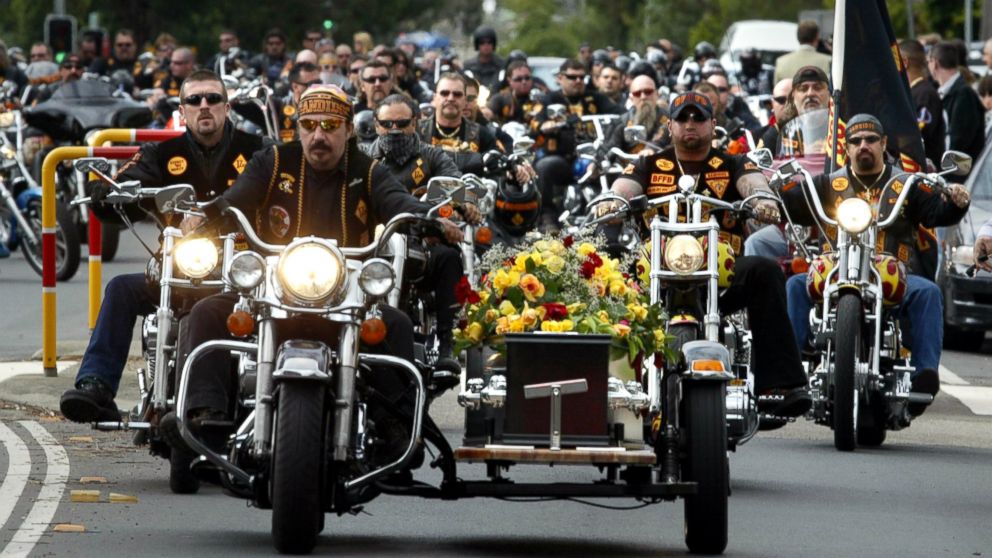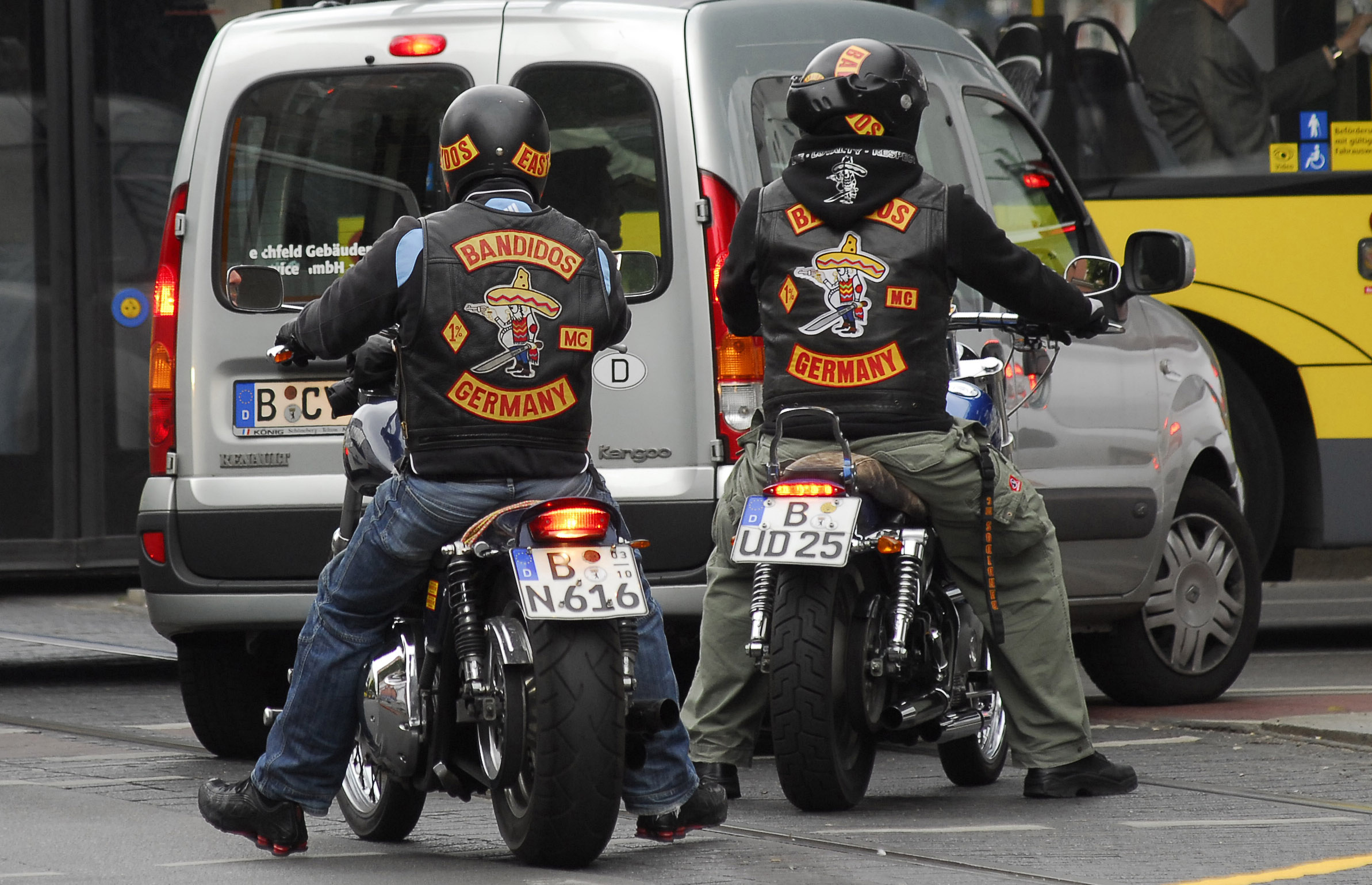 The Cossacks and Scimitars are not listed on the Department of Justice's "Outlaw Motorcycle Gangs" page and were not mentioned in the most recent "Texas Gang Threat Assessment."
Members of as many as five biker gangs had gathered at Twin Peaks Restaurant in the Central Texas Market Place Sunday to discuss their differences, Swanton said at a news conference today. A fistfight began and quickly escalated to include knives and firearms, and then spilled into the parking lot, where gang members fired at each other, Swanton said.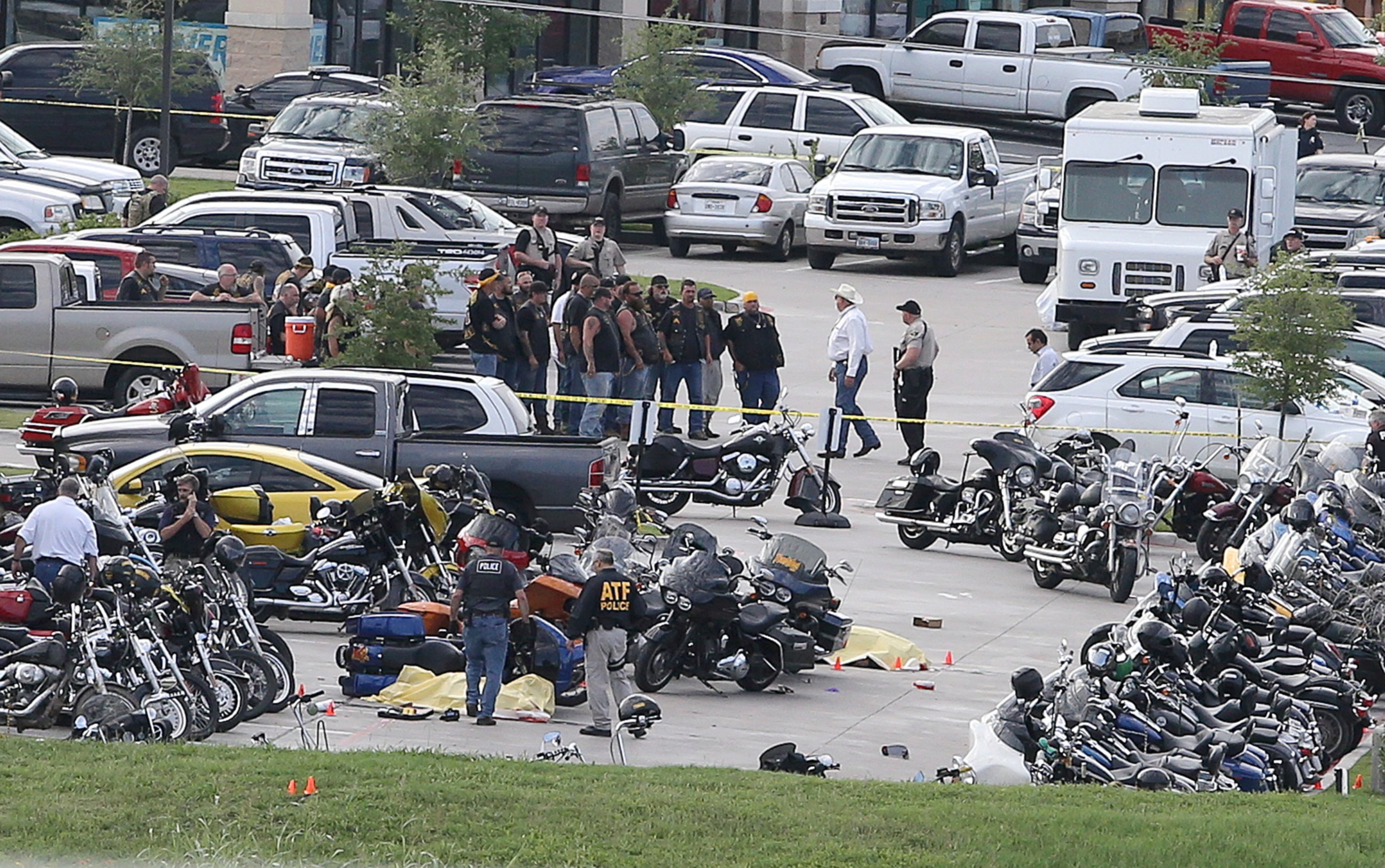 While police have not identified the Bandidos and Cossacks as involved groups, the two gangs had a documented run-in in the past. In November 2013, a biker who police said was the leader of a West Texas Bandidos chapter was charged for allegedly stabbing two Cossacks members, the Associated Press reported.
The 192 people arrested this weekend will all face charges of engaging in organized crime, police said. Everyone involved was a gang member, police said.
"This was a true gang fight that occurred at this location," Swanton said at a Monday morning news conference. He said the people involved in the brawl were using "bad-guy weapons" such as brass knuckles, knives and guns.
Eighteen people were taken from the scene Sunday to hospitals, mostly for gunshot and stab wounds, police said.
The Associated Press contributed to this report.