A trip to the bathroom left a Florida man without an arm on Saturday night.
Jordan Rivera, 23, was at Banditos Bar in Port Charlotte, Florida, late Saturday night. Deterred by the long line to the bathroom, Rivera told ABC affiliate WZVN that he decided to venture to a nearby pond instead.
"I just saw the lake, just gonna go over there and take a little pee or whatnot," he said. "Something happened where I either tripped…and ended up in the water, and that's literally the last thing I remember."
Unfortunately, the pond near where Rivera fell was also inhabited by a ten-foot alligator, according to the Florida Fish and Wildlife Conservation Commission (FWC).
Rivera does not recall the next series of events that brought him to a local hospital, but he was missing his right arm when he woke up.
FWC officials, as well as first responders from the Charlotte County Sheriff's Office and EMS, responded to a report early Sunday morning of a man suffering "significant injuries" after being bitten by an alligator, according to the FWC.
"Those gators, I didn't truly understand them until I woke up in the hospital and, 'Oh, gator got your arm,'" Rivera said.
Rivera's mother credits bystanders for saving her son's life, noticing his body near the pond and rushing to assist.
"I call them angels that were there that saved his life," Teresa Rivera told WZVN. "The chance of someone being there with a tourniquet to me is a miracle that he's here."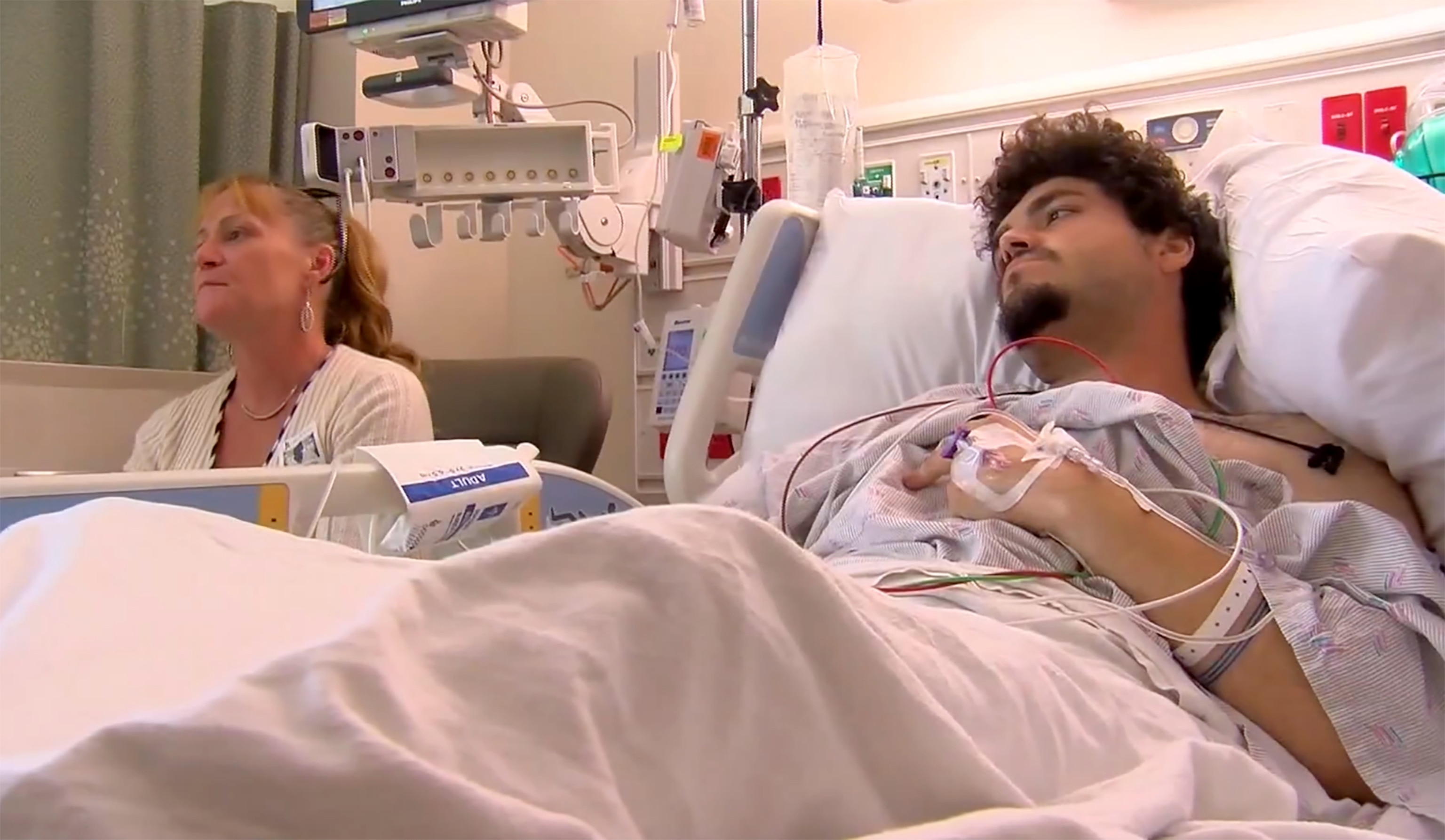 After the incident, the Florida Fish and Wildlife Conservation Commission hired a professional alligator trapper, who located the 10.5-foot alligator at the same property where Rivera was attacked. Officials removed the alligator from the pond and euthanized the animal.
The Charlotte County Sheriff's Office declined to comment on the incident, instead referring questions about the attack to the Florida Fish and Wildlife Conservation Commission, which is continuing to investigate the incident.
Asked about online speculation that he might have tried to feed the alligator, prompting the attack, Rivera firmly denied the possibility, adding that the nearby bar does not offer food that he could have fed the gator.
Rivera is still recovering in the hospital with his arm amputated, but he is looking back on the incident optimistically.
"I didn't lose my life, lost an arm," he said. "It's not the end of the world."